Highights of Day 2 at RUC 2017!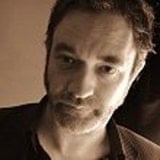 by
Emmet Cole
. Last updated on Sep 12, 2017 9:59 PM
Posted on Sep 12, 2017 9:59 PM. 2 min read time
Highlights of Day Two at RUC 2017
-The 24-Hour Workshop Challenge
-The Sales Pitch Challenge
-The Candy Bar
The 24-Hour Workshop Challenge
For the inaugural 24-Hour Workshop Challenge, we filled a room with cobots and set 8 teams a challenge: to get 5 cobots producing transmission assembly using Lean robotics principles and tools.


Check out this video which shows Robotiq's Blueprints in action. Blueprints is a free service that will is designed to help you design your robotic cell. This formed part of the scenario presented to all the teams.
In the afternoon, Teams #4 and #8 broke into an early lead.
At 7:00 P.M. Team #8 became the first team to create all the parts for a pump.
The teams aren't finished yet though.
In fact, at time of writing (around 8:30 P.M., Central) just 3 of the teams are in production mode. The rest are still at the programming stage.

So, our brave Workshop Challenge participants are in for a long night!
We'll have all the latest updates for you tomorrow.
For earlier posts about the Workshop Challenge see here and here.


The Sales Pitch Challenge
At some point in every automation project, you will have to sell your automation proposal to senior management, staff and other stakeholders.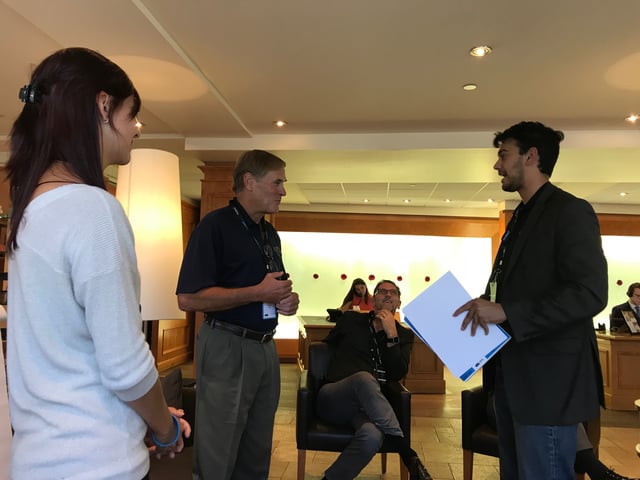 In the evening session, the 8 teams had to come together and play out a scenario in which a plant manager, his floor engineer and a Robotiq distributor were meeting for a eventual automation project.
The results were extremely entertaining and informative. Every stakeholder has an important, but different, perspective. Lean Robotics helps you to bring all stakeholders together in the most effective way.
The Candy Bar
Day Two wouldn't have been possible without the candy bar. Nothing like some pretzels and candy to get the creative juices flowing.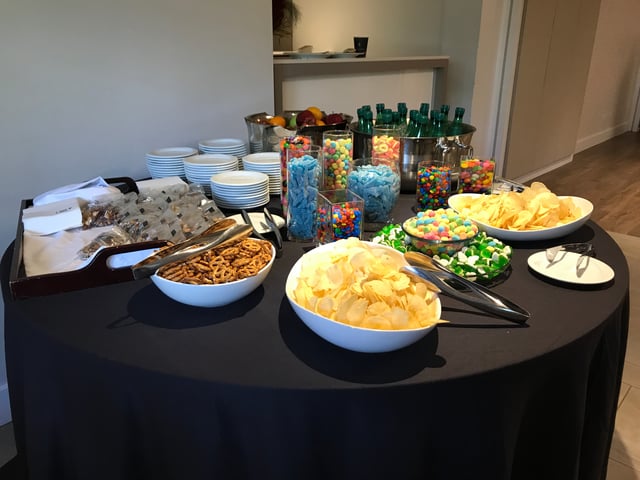 The drinks menu proved popular too!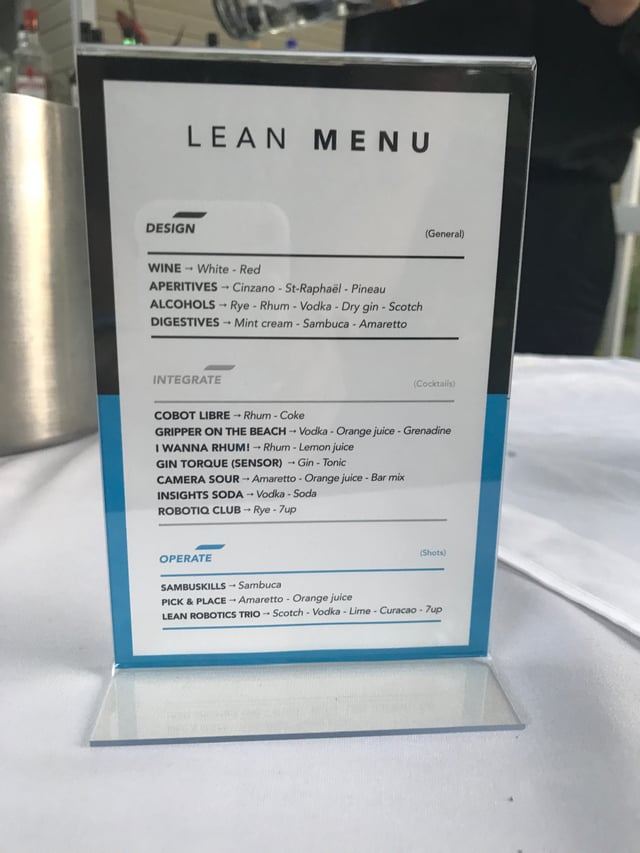 Next from RUC 2017: The winners of the 24-Hour Workshop Challenge will be announced. Join us tomorrow for more!