Hand-E, (Even More) Cool Tech & Goodnight from Chicago!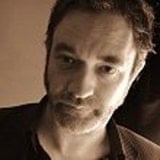 by
Emmet Cole
. Last updated on Apr 12, 2019 1:00 AM
Posted on Apr 11, 2019 8:14 PM. 4 min read time
Highlights of Day 4 at Automate 2019...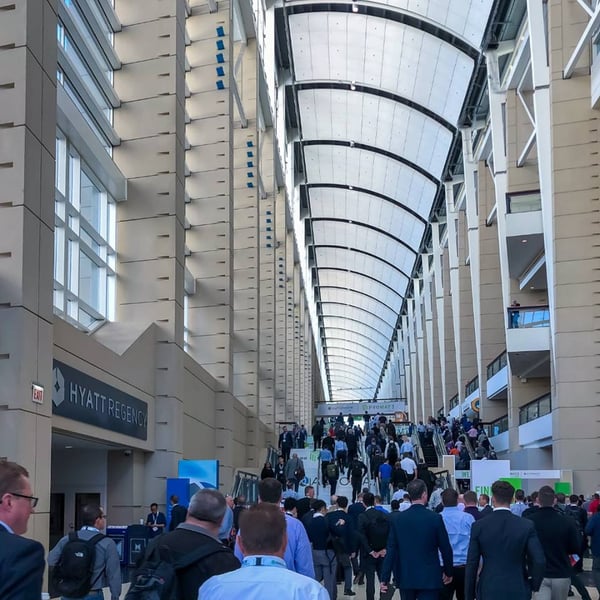 Attendees head toward Automate 2019 for the last time. April 11, 2019 Credit: Robotiq
There was a lot of interest in our Hand-E gripper today. Amongst its many skills, Hand-E is particularly adept at handling printed circuit boards, as Catherine Elie explains...

The final days of large trade shows can be strange affairs. You can have busy mornings...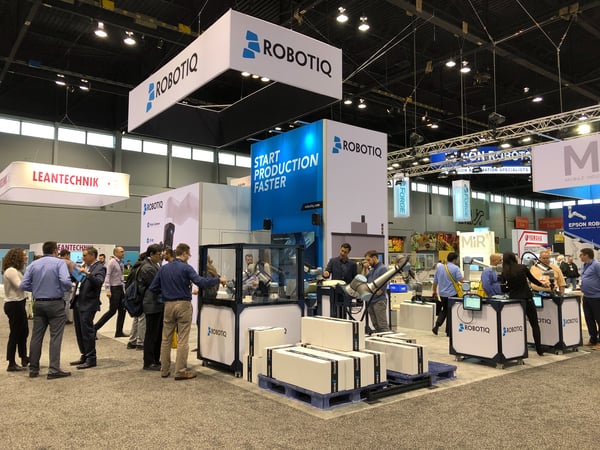 Credit: Robotiq
...and in the afternoon, crowds thin out and booths begin coming down...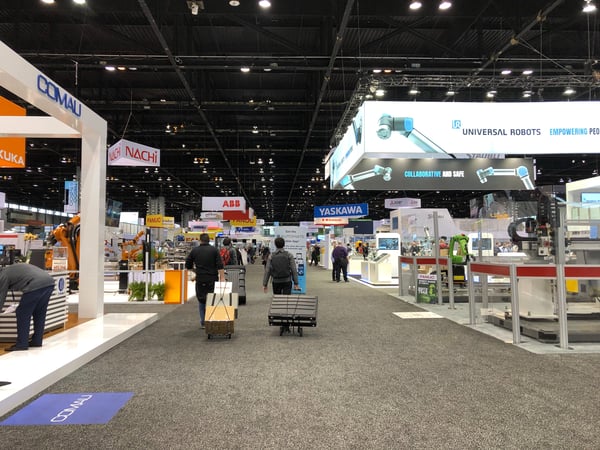 Credit: Robotiq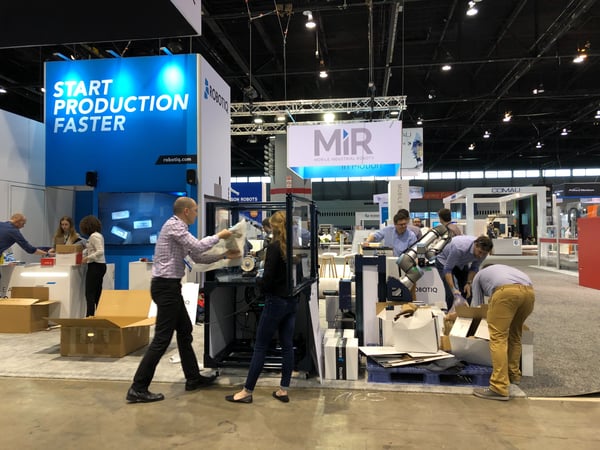 Credit: Robotiq
So we had a little time do some more exploring!
We've seen a lot of useful technology for manufacturers at Automate 2019 --see our earlier blog posts here and here-- and Day 4 was no exception.
Even more cool tech for manufacturers
Carl Zeiss Industrial Metrology produces a range of scanners for surface inspection and other tasks. We really liked the demo at their booth, so we stopped by to find out more.
Although this demo uses a completed car, Zeiss' scanners are more typically employed on base sheet metal and early in the production process. The timing is important because imperfections that may be invisible to the human eye become all too obvious once paint has been applied.
Check out the video...
We also enjoyed Canon's demo of a 3D randomized bin picking application using a cob ot from Universal Robots. Canon's RV-Series 3D Machine Vision System, which is being used in this demo, is designed to "capture images of target parts randomly placed in a bin, determine the best pick, and guide the robot on how to approach, pick, and place the for its destination quickly but surely." (The Canon website has more.)
****
We've had a fantastic four days in Chicago. It was great to be able to share our new AirPick and EPick vacuum grippers and Sanding Kit with the world! We saw familiar faces and mades lots of new connections. Most of all, we look forward to building on those relationships in the months and years ahead.


The booth is being taken down now...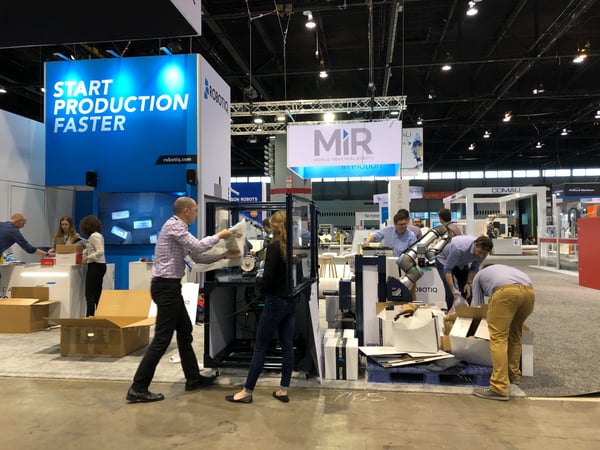 Robotiq's booth being taken down at the clsoe of Automate 2019 Credit: Robotiq
The carpets are being rolled up...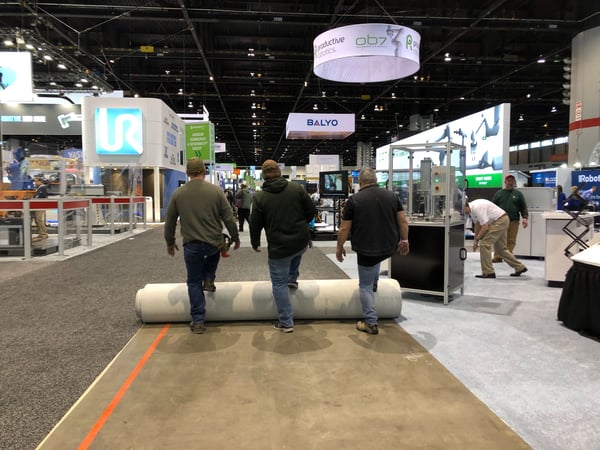 Automate 2019 comes to a close. Credit: Robotiq
We had a blast...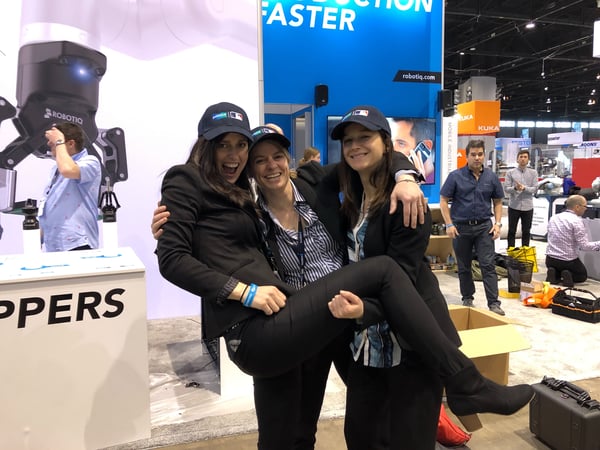 Credit: Robotiq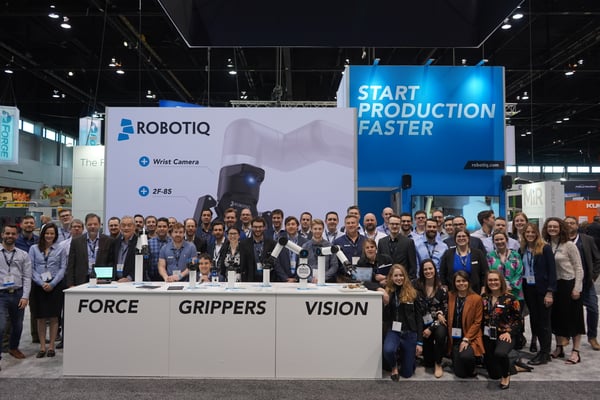 The Robotiq team at Automate 2019 Credit: Robotiq
Goodnight from Chicago!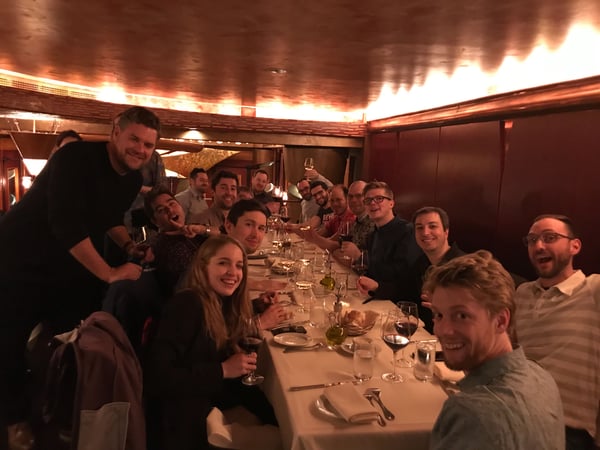 ****
Hope you enjoyed our coverage of Automate 2019. Special thanks is due to David Maltais for his video production work and to Christine Giguère and Karine Simard for supplying additional images and video throughout the week.