Get Management on Board with Robots - Step 5 of the Practical Guide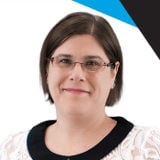 by
Karine Simard
.
Posted on Dec 18, 2015 5:30 AM. 2 min read time
Even if you are part of management yourself, you will need to justify the integration of the robot with solid arguments.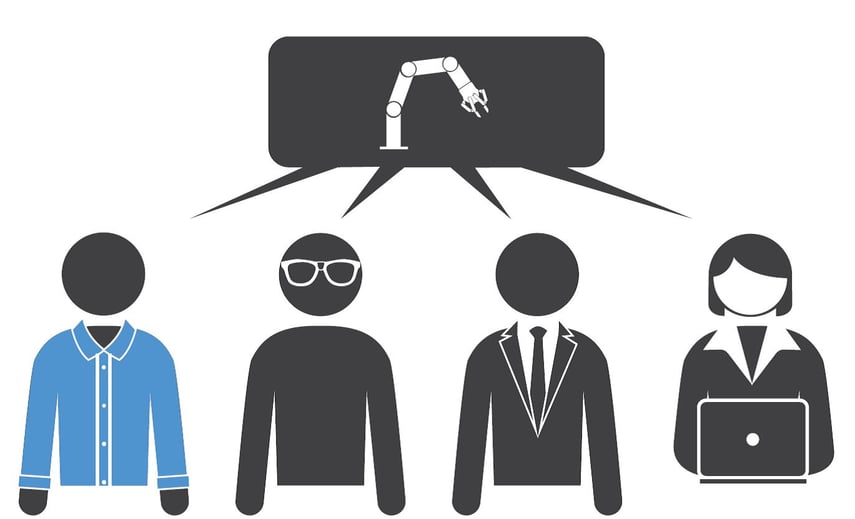 Points are not only scored on the financial side of the argument: it's also about what can be accomplished with the robot, as well as how fast it can be refunded.
Here are a couple of points to help you justify a collaborative robot at your next meeting:
Quality and consistency requirements:

If a robot is repetitively loading a part at the very same spot and the very same way each and every time, there is no actual reason for the process to fail.

Throughput: Will you be faster? Not necessarily. Will you be more consistent, YES!

ROI: In our experience, most collaborative cells are refunded within 8 months.

Investment risk: Since collaborative robots are easy to repurpose, you can easily have a plan B (or C, or D) in case your first robotic cell application doesn't meet expectations. This reduces the risk that the investment will fail.
Injury risk reduction:

Having a robot perform the reptitive processes reduces the risk of severe injuries due to ergonomics stress in the workforce.

Employee retention:

Moving employees away from repetitive, tedious jobs and into positions where they are responsible for setting up and maintaining the robot fleet is likely to keep the worker motivated.

Starting with one: Starting small with your first robot can allow you to repurpose this robot for other tasks and test prospective operations before purchasing.
Having a list of all the potential applications for the cobots will also reduce the risk for management to invest in this first robot. To the contrary, dedicated machines that can only be used at one station, do not allow for the flexibility of testing potential applications. Cobots, however, can usually be repurposed if the need evolves in time in the plant or if your production requirements change.
Want to know more? Subscribe to our 5-part email series on Getting Started with Collaborative Robots. You'll learn how to go from the idea of automation, to having a real plan, to integrating your first robotic project.