F&P Robotics Releases a New Collaborative Robot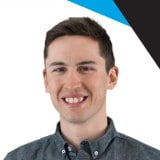 F&P Personal Robotics headquartered in Glattbrugg, Switzerland recently released their new version of P-Rob. This updated version seems to be fine-tuned and ready to go. With new safety protection and updated gripper and software, everything seems to be set.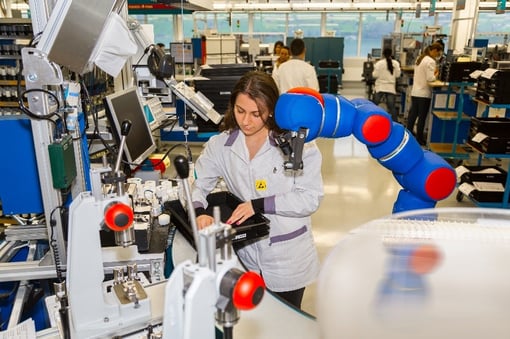 It seems to be a rising trend, but covered robots are becoming more and more popular. Along with other robots, like the Fanuc CR-35iA and Bosch's APAS, the P-Rob has an additional soft cover to increase its safety. In fact, the safety requirements for collaborative robots will soon require a given force/pressure threshold that can be applied to a human in case of impact. The use of a smooth soft cover to reduce this force and increase the robot safety is a smart improvement. This type of cover also reduces or eliminates pinch points. The robot is still force limited through its force limited joints, however, it makes a lot of sense to reduce the potential force at the source and reduce as much potential harm as possible.
The P-Rob collaborative robot was developed to make customers' lives easier. In fact, the company focus is on reducing complexity in automation for the benefit of SMEs by providing all-in-one robotic solutions. F&P expertise includes robotic arms with modular solutions (4 to 6-axis of freedom), grippers for a sensitive and safe grasping and intuitive software, a web based solution, which easily allows the integration of task specific external applications.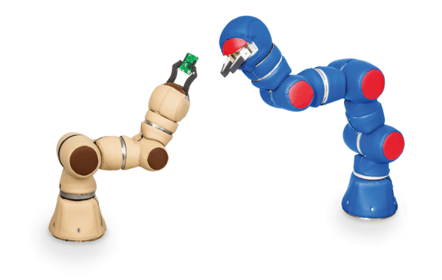 The robot is offered with 4 or 6 DoF.


P-Rob was designed to be multi-purpose, easy to program and compact. The fully integrated electronic controls allow the robot to be easily relocated between different workstations or even to be deployed on mobile applications.

P-Grip
The modular end effector's surface is made of soft material, which makes it safe for humans like the robot arm. The gripper body includes multi-channel management to easily connect customized sensor-equipped fingers.
myP software
myP is a web-based software framework enabling communication and control of P-Rob and P-Grip. It includes a simple, user friendly, online software for programming. Any device that supports HTML5 and JavaScript can be used to program the robot. In fact, most smartphones, tablets and laptops are able to control the different aspects of this collaborative robot. myP also supports ROS (Robot Operating System) and can be programmed with all kinds of 4th Generation Software Packages (e.g. LabView or MatLab/Simulink), as well as all major programming languages through web services. The software architecture is focused on adaptive behavior. Thanks to its deep learning network, including neural and Bayesian probability network algorithms, the robot can adapt to a specific tasks and improve its performance based on feedback.

P-Rob collaborative robot key features:
Easy to program and monitor- intuitive and friendly user interface
All-in-one robotic solution - arm, gripper and software
Advanced Artificial Intelligence - easy learning, teach and vision capabilities
Compact - integrated control electronics in the robot arm
Customizable and modular - soft cover color and axis modularity
P-Rob can be easily integrated into new, as well as existing working environments and can be redeployed or adapted to new tasks, so it always efficiently fits ever-changing business requirements. P-Rob can be implemented onto the assembly line and be up and running in a very short time. Its payback period is typically 6 to 12 months. No programming skills are required to program it.
I am not an expert in robot safety, but I would say that depending on its specifications it can be a good candidate as an ''inherently safe'' robot and could be approved by diverse third party organization for safe human-robot collaboration. Only the future will tell what its traction and success rate will be, but the new P-Rob will be featured in our next version of the Collaborative Robot Comparative Chart. For now you can still compare the features of available collaborative robots on this sheet which includes the first version of P-Rob.