Robotiq Celebrates the Holidays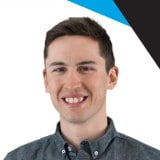 Yes, here at Robotiq we do love holidays! Like our project manager who has been playing Christmas songs all over the place since mid-November... Anyway, we have been pleased to see that not only the employees enjoy the holidays, our Grippers do too. Take a look at this short video from ArtiMinds Robotics and feel the festivities.
What a very interesting video from ArtiMinds. In fact, it is not just cool to watch. It is an actual complex task executed with a lot of precision. If you have ever struck a match, you have probably already noticed that it takes just the right amount of force and the right motions to light it.
This process is done by the combination of the ArtiMinds software and our Robotiq hardware. In fact, the simulation software allows the programmer to teach a pattern to the robot with all the components around it. The hardware is basically a 2-Finger 85 and a FT 150 sensor. The sensor performs all the tough jobs in this application. Since the match has to be struck on the matchbox with a certain amount of pressure (or force) the force torque sensor is providing feedback to the robot. It actually reads the force applied on the tool (in this case the match itself) and tells the robot to apply this specific force along the path of the match for a specific amount of time. Once the match is lighted, the rest is precisely programmed robot motions.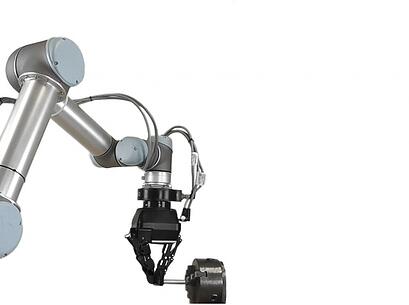 Hopefully, you appreciated this short video as much as we, here at Robotiq, did. It is a very interesting application and it is a fun demo of what can be done with a Universal robot paired with a FT 150 sensor and a 2-Finger 85 Gripper.
ArtiMinds
The mission of this young enterprise is to close the gap between research and practical industrial applications by integrating packaged solutions for industries that needs specific robotic jobs done. They are using the latest technology in robot control, simulation and robotic manipulation and package this into user friendly software. The company specializes in robotic object manipulation such as assembly or quality control. They have been using Universal Robots and Robotiq Grippers for a while now because of their high flexibility and low cost.
Atrtiminds Robotics Presentation Video
Robotiq
Our goal is to enable all manufacturers especially those dealing with high mix production, to take full advantage of robotics. We work with robot manufacturers, system integrators and end-users to automate applications that require flexibility. Robotiq sells product in more than 30 countries, through our global network of partners.
Robotiq wishes you and your Robot Grippers a warm holiday season!