Do We 'Really' Need a Federal Robotics Commission?
by
JA Carette
. Last updated on May 05, 2016 4:28 PM
Posted on Dec 08, 2014 11:13 AM. 4 min read time
The question of a federal agency for robotic innovation in the US is the proposition of a recent series of articles presented by the Brookings Institute. And according to Wikipedia, the Brookings Institute is: "One of Washington's oldest think tanks, Brookings conducts research and education in the social sciences, primarily in economics, metropolitan policy, governance, foreign policy, and global economy and development. In the University of Pennsylvania's 2012 Global Go To Think Tanks Report, Brookings is ranked the most influential think tank in the world.". So Let's look at the proposition put forth by law professor, Ryan Calo in The Case for a Federal Robotics Commission.
The focus of Mr. Calo's proposition is that because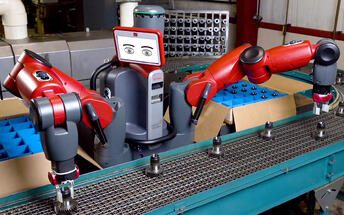 robotics is a fundamentally broad ranging and radical, new technology, it needs the establishment of a new federal agency in order to develop and coordinate the expertise necessary to establish a comprehensive program around this new technology. He gives us several examples of agencies that came into being or developed out of other agencies as technologies advanced, the Department of Transportation (DOT), the Federal Aviation Administration (FAA), and Department of Health and Human Services to name a few. This leaves us with the understanding that regulatory bodies are a natural progression put in place to handle advancing technologies or potential safety issues.
Mr Calo clearly states " the United States would benefit from an agency dedicated to the responsible integration of robotics technologies into American society." , but he envisions that this commission "would not "regulate" robotics in the sense of fashioning rules regarding their use, at least not in any initial incarnation." . Apparently Mr. Calo feels that the piecemeal approach of the present state of affairs is not a good approach to new technologies, so "the agency would advise on issues at all levels—state and federal, domestic and foreign, civil and criminal—that touch upon the unique aspects of robotics and artificial intelligence and the novel human experiences these technologies generate."
We must remember here that Mr. Calo is a lawyer and sees thing in terms of tort law and liabilities, so his vision is not really about the innovations that can come from robotics, but the harm that can come from robotics or more precisely the potential harm that can come from robotics and then how this potential harm can effect economies either because the robotics are irresponsibly and prematurely put out onto the market or they never get to market because the manufacturers are afraid of liability. He proposed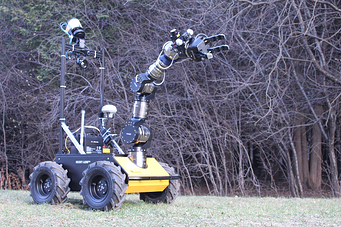 therefore that a federal agency dedicated to robotics is needed because of these challenges, as well as the fact that the existing U.S. Government agencies tend not to have the expertise necessary to meet the challenges facing them at this time.
The paper then goes on to discuss the particular challenges of: driverless cars, drones, financial algorithms, cognitive radio and surgical robots. He then makes several propositions to which might come under the auspices of a federal robotics commission. For example:
What would an FRC do then? Here are some tasks for a properly envisioned Commission:
Channel federal dollars into basic robotics research in an attempt to solve the still considerable technical challenges this technology presents.


Attract highly skilled technologists who might be reticent to work for the government otherwise.

Advise other federal agencies on matters having to do with robotics, including the DOT on driverless cars, the SEC on high speed trading, the FDA on robotic medical devices, the FCC on cognitive radios, the FAA on drones and, eventually, the Federal Trade Commission on increasingly sophisticated consumer products.

Advise federal, state, and local lawmakers on robotics law and policy.

Convene domestic and international stakeholders from industry, government, academia, and NGOs to discuss the impact of robotics and artificial intelligence on society.

File amicus curiae (friend of the court) briefs, as many federal agencies do today, in matters involving highly complex interactions between software and hardware.
Mr. Calo concludes that a federal agency would help us to prepare for the changes robotics is already bringing to our society. It could help other institutions understand the problems of the technology that already exists. And a federal agency would remove hurdles to the development of robotics.
Well this certainly sounds good, but I am definitely not sure about all of this. What I propose is that we think it over and in my next post I will take up the objections Mr Calo enumerates, as well as make some suggestions. If you have anything to add to the mix, now is the time. Robotics is a fledgling field and innovation is key. Is a federal agency the right response to encourage and develop technology which is our future?