Automate 2017: Integration of Robotiq Gripper w/ Motoman's HC-10 cobot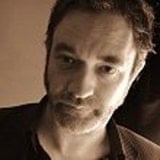 by
Emmet Cole
. Last updated on Apr 10, 2017 8:57 AM
Posted on Apr 05, 2017 2:20 PM. 2 min read time

The Motoman HC-10 cobot from Japanese giant Yaskawa is set for North American commercial release next month. We stopped by their booth (#1630) to find out more and discovered a very tidy integration of Robotiq's 2-Finger Gripper...
Available only via direct sales for now, the Japanese-made Motoman HC-10 is a cobot that's aimed at Motoman's traditional, big enterprise clients --at least at first. Once the firm is better known in the SME world, they intend to focus more on that market.
We really appreciated Motoman's tidy cabling job here. (Note that they are using Robotiq's 2-Finger Adaptive Gripper too!)
As you can see below, all the cables are inside the robot flange, which means they don't have to worry about cable management and the dreaded cable spaghetti.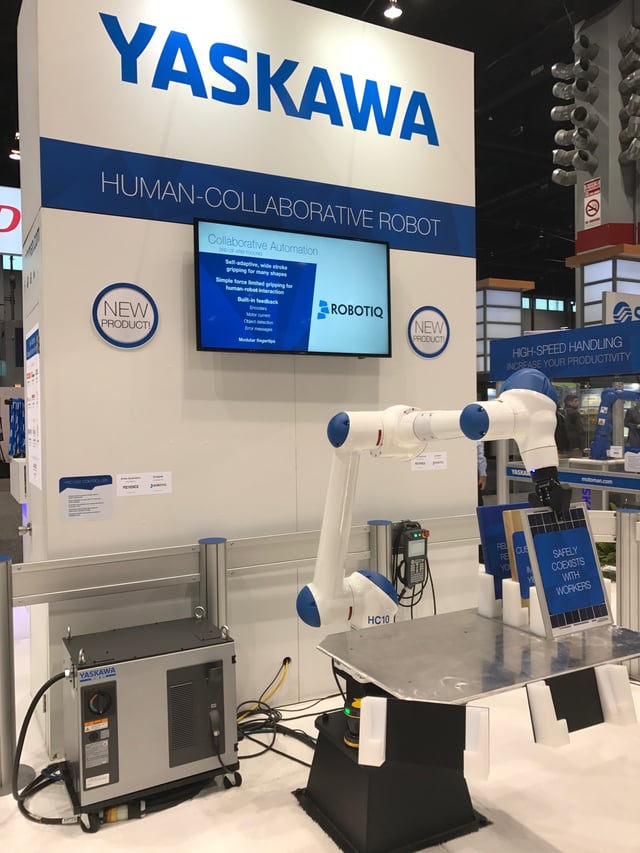 Caption: Tidy cabling makes your robot easier to manage. It also makes for a safer work environment.
With the HC-10 becoming commercial available in May and deliveries starting in June, Motoman has a busy summer ahead.
But when the time comes for a vacation, the HC10 even has its own scuba suit: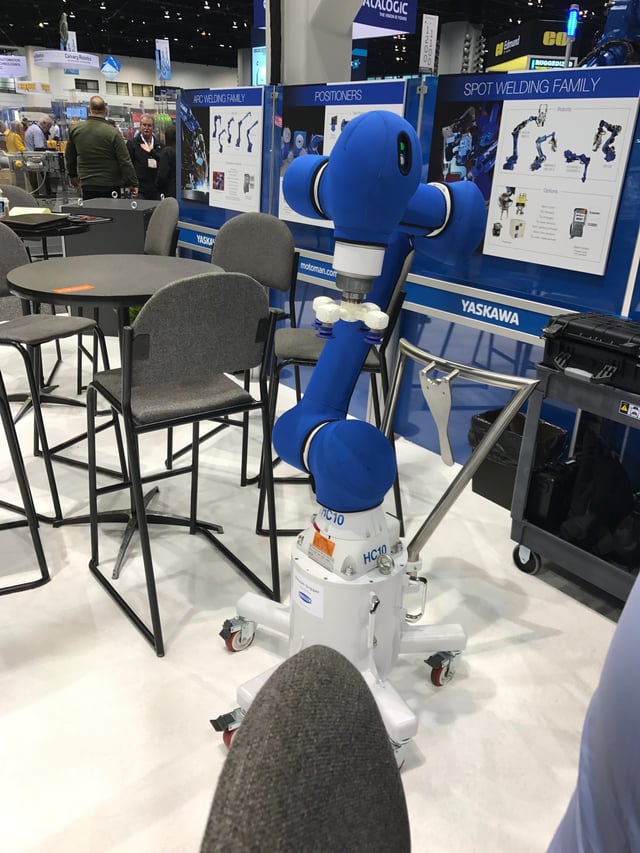 Here's some background from the archives:
Don't forget to drop by our booth (#1053), if you're at Automate 2017. If booths aren't your thing, you can always visit Robotiq's Chicago office, which will be open for the duration of the event!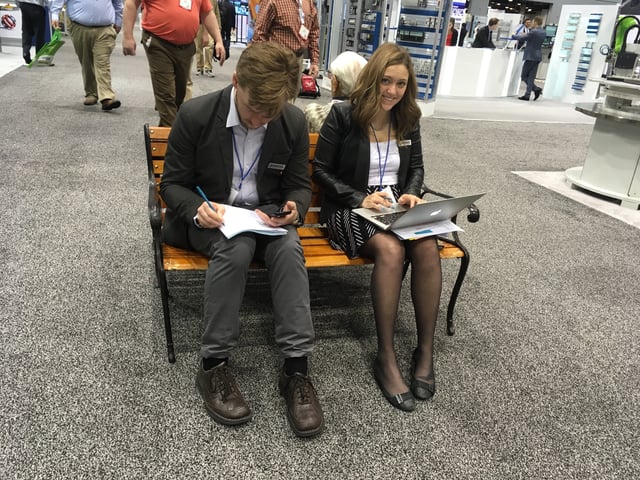 NEXT UP: It's hard to keep up with all the Robotiq technology on display, but we compiled some more of our favorites today, so please stay tuned for Top Robotiq Appearances @ Automate 2017, Part 2, which is coming your way this afternoon.