Automate 2017: Clearpath Robotics demos Robotiq Gripper & Camera (Mobile Cobots Are Go!)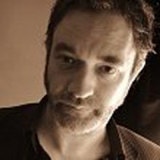 Canadian robotics firm Clearpath Robotics is highly-regarded for its self-driving robots, which are designed to move human-scale payloads through dynamic environments like factories and warehouses.

But did you know their mobile platform can also be integrated with robot arms and Robotiq grippers?
It's true: Mobile cobots are go!
We visited Clearpath Robotics' booth earlier today to check out the demo.
The folks at Clearpath integrated one of its OTTO 100 robots (Size: 750 x 550 x 304 mm; Payload: 100 kg; Speed: 2m/s) with a UR 5 and one of Robotiq's 2-Finger Adaptive Robot Grippers.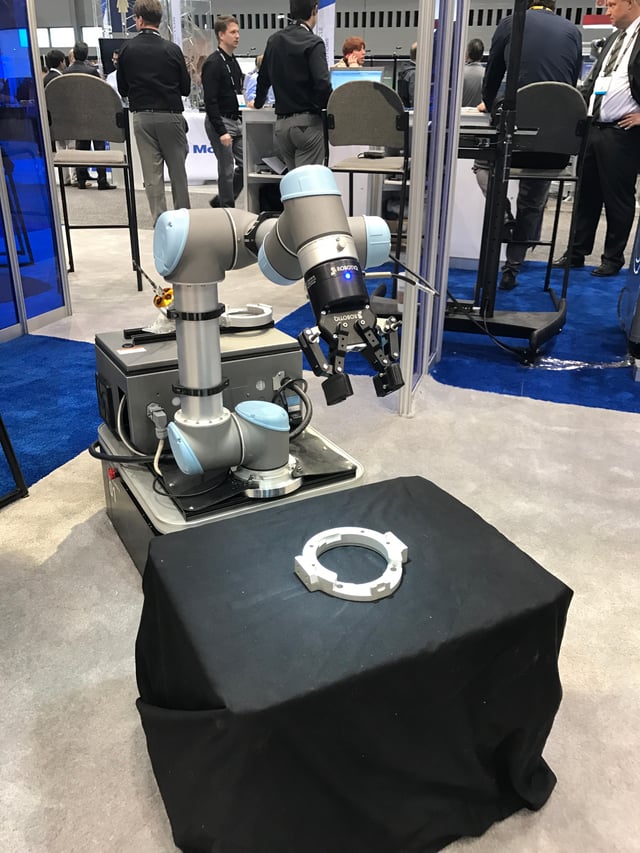 The idea here is that the system can be used for more than transporting goods around. When the robot arrives at a location, it can perform typical cobot operations such as object recognition, machine tending, and pick and place.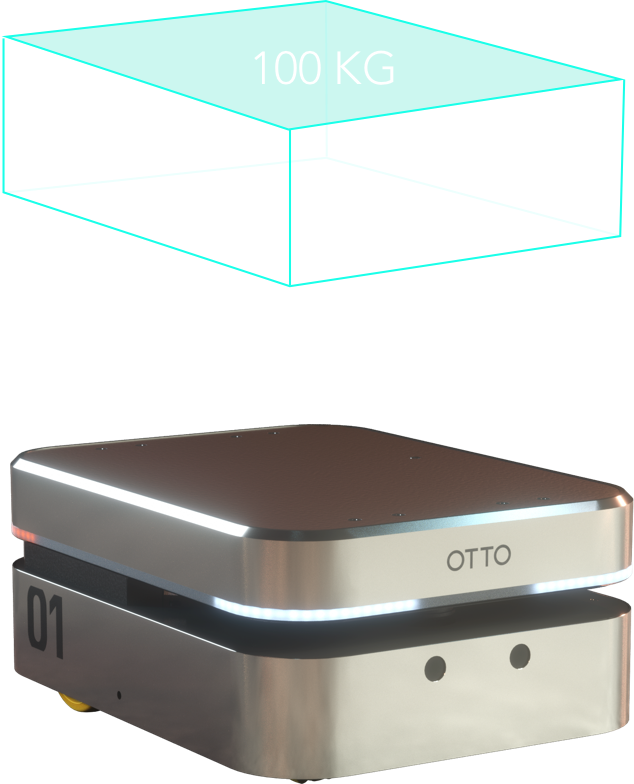 Caption: The Otto 100 is a small, robotic vehicle that packs a big punch.
Cobots are pretty mobile already, in that they can easily be moved and set up in a new location. Cobots also have a small footprint.

But Clearpath's integration takes these cobot benefits to a completely new level.

In this video, the robot places a part on a table. Notice the small flash when the gripper is close to the part to be picked up? That's Robotiq's wrist camera, which the system uses for object recognition. The part is then manipulated using a Robotiq gripper. Really cool!

Coming Up: One of the most exciting things about this year's event is the number of Robotiq grippers on display. We compiled some of our favorite implementations so far and will share them with you this afternoon!