Artiminds Made Robot Programming Simple at Automatica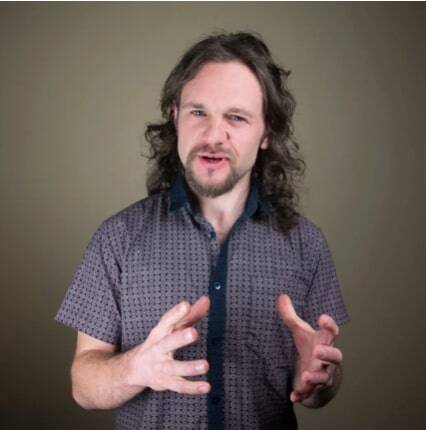 Artiminds is devoted to making robot programming as easy as possible. We spoke to them at this year's Automatica and they showed us their cool programming system, which they were using for some robot brain surgery… well, sort of.
During Automatica 2016, we shared our booth with Artiminds. Like us, they are among the first pioneering partners of the new Universal Robots+ system, which we co-launched at the trade fair.
The Robotiq integration with Universal Robots+ is for software which utilizes the Robotiq hardware products, including path recording plugins and software tools for the new Robotiq Camera. However, UR+ also allows for stand-alone software products to be integrated and certified by Universal Robots. Artiminds is all about making robot programming easy. Let's have a look at what we saw in their booth.
What is Artiminds and How Does It Improve Programming?
As we've talked about on this blog before, programming robots can take a lot of skill. The main drive behind Artiminds is to make programming as easy as possible, so that anyone can do it. They do this through their software Artiminds RPS, which provides an intuitive drag-and-drop interface for programming and simulating robots.
There are a lot of different features in Artiminds RPS, including CAD visualization, force-controlled motions and live plotting of sensor data. One great feature of the software is that the programs are compiled to run natively on the robot controller. This is a big advantage over the alternative - i.e. controlling the robot from the software itself during task execution. By compiling to the robot controller, they have ensured that the control code remains bug-free, optimized and robust.
The guys have integrated several hardware products into Artiminds RPS, including the Robotiq 2-Finger Gripper. They also support several robots, including Universal Robots, the Denso VS series and the brand new KUKA Agilus series that we saw at Automatica.
A Robot Doing Robot Brain Surgery?
The demo which they were showing at Automatica was using a Schunk gripper and our FT 150 Force-Torque Sensor. They used a 3D camera system to detect and grasp a computer RAM chip then insert it into a motherboard.
Given that a robot's "brain" is a computer, do you think we could call this robot brain surgery?
As you can see at the back of this video, the programming interface is very graphical. It allows for both online and offline programming, which means you can reduce downtime while reprogramming. As we've discussed before, offline programming can be particularly useful for any SMEs who need frequent reprogramming.
The demo used force data from the sensor to insert the RAM chip more accurately. Here's a closer look at that insertion action.
One really useful thing about the software is that it has over 50 programming wizards for complex robot tasks. If you're interested in finding out more you should check out the Artiminds website, which is pretty cool in itself.