A New Learning Program: Building In-House Robotics Expertise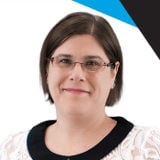 by
Karine Simard
. Last updated on Jan 25, 2017 8:00 AM
Posted on Jan 25, 2017 7:00 AM. 2 min read time
Robotiq is introducing a new learning program to help manufacturers ensure a sustainable robotics program in their factories. With Building Your In-House Robotics Expertise, manufacturing businesses are guided through the process of self-diagnosing their robotics know-how needs, building the training plan to develop their knowledge, and measuring the effectiveness of the in-house training program.
"We noticed that in companies where there was a challenge to scale up robotics, it often came down to the ability of the company to maintain the robot, troubleshoot programs, and keep the robotic cell running over time," explains Samuel Bouchard, CEO or Robotiq.

Building In-House Robotics Expertise Is Well Worth the Effort
The purpose of this learning program is to help manufacturers move towards having robotics experts as active members of their in-house team. For companies that have used outsourced integrators in the past, this might involve a bit of a culture change in their business. Those that have never used robots before, this might seem like a scary prospect. However, either way, the choice to "move in-house" is well worth the effort.


This Is a Hands-On Program. Less Reading, More Doing
The program is divided in three parts or 3 modules, each of which contains a series of worksheets to fill out. The 12 modules will be released over the following weeks.


Assess Your Robotics Expertise Needs
In this part, we will look at current business needs and how they relate to robotics and robotic expertise. We will identify the major stakeholders and discover the specific robotic capabilities missing from your business.
"The aim of the first section of the learning program is to figure out where the company stands and what is needed to build expertise: where the opportunities to develop employees are, and where there might be a need to hire someone new," adds Samuel Bouchard.
Plan Your Robotics Training
In this section, we will decide exactly what robotics expertise to develop in the business.
Identify the major learning needs
Identify which robot tasks are the best to start with
Outline which capabilities will be added to the business by the move to in-house expertise
Part Two of Building Your In-House Robotics Expertise will be released in February.
PRE-REGISTER NOW AND GET THE MODULES AS THEY ARE RELEASED!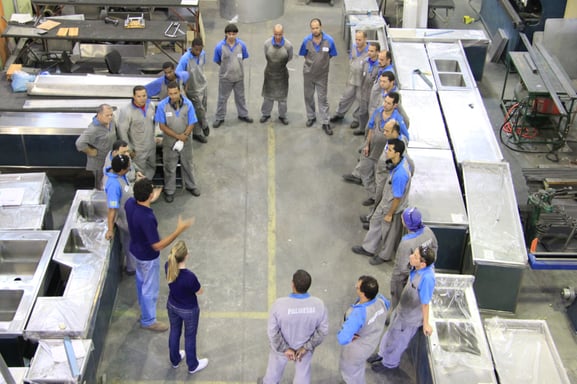 Measure Your Robotics Training
In this final section, we will plan exactly how to train the workforce in the required robotics skills. Business managers will be guided to plan their strategy to incorporate training into their business. They will also learn to set up metrics to monitor the effectiveness of the move.
Part Three of Building Your In-House Robotics Expertise will be released in March.
DON'T MISS OUT AND PRE-REGISTER TODAY!


A Learning Program for Sustainable Collaborative Robotics in the Factory
With this learning program, we hope to contribute to the long-term success of robotics projects in factories. "Being able not only to implement but also to sustain robotic cells on the workflow is a key to future business success for manufacturers," adds Samuel Bouchard.