5 Keys to Boosting Workplace Culture in Manufacturing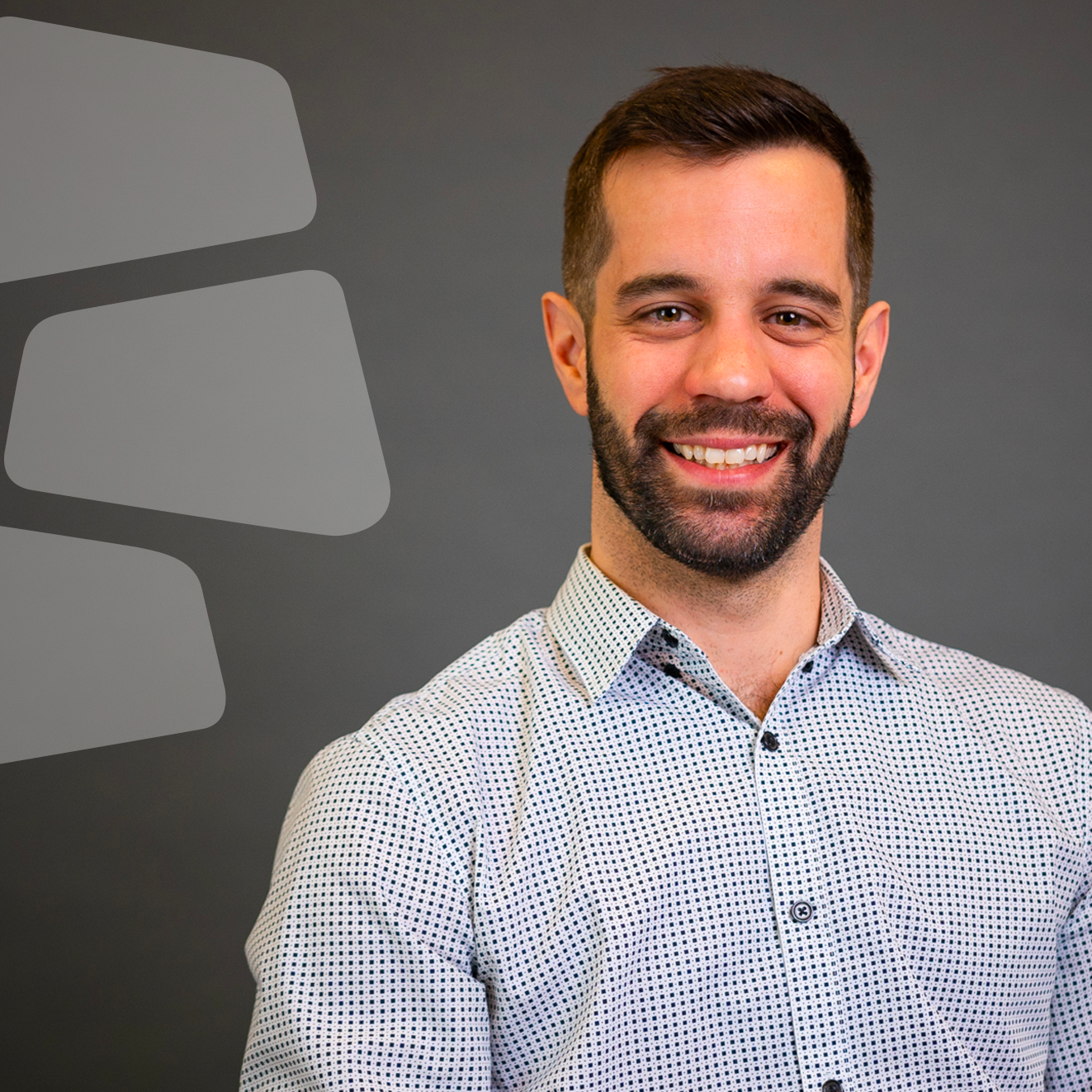 by
David Maltais
. Last updated on Oct 19, 2017 9:29 AM
Posted on Oct 18, 2017 7:00 AM. 4 min read time
As a manufacturing company and a supplier to manufacturers, Robotiq works hard to build a strong workplace culture with its employees. Here's a commentary about an interesting article written by Art Swift, from Gallup News. We recognized ourselves through some topics that apply to our business and make it a great place to work at.
Boost Engagement
A first excerpt caught our attention:
"Those in manufacturing see friends and family not only having flex time, but also observe in them a more empowered workforce where one has greater control over day-to-day decision-making on the job. Manufacturing employees want more of that, but their workplace environment may not allow for that kind of flexibility."
Robotiq's employees are trusted on their work delivery. Flex time and work-from-home are part of the culture as long as the nature of the work allows it. We ensure to give all the project management tools to our employees to make sure teams deliver quality work in time. What are the benefits? Robotiqers, as we call ourselves, work hard and play hard!
Here are a few other incentives that boost engagement: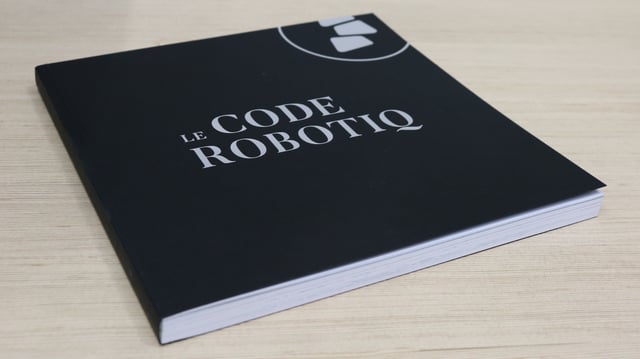 The Robotiq Code is an overview of who we are and how we work.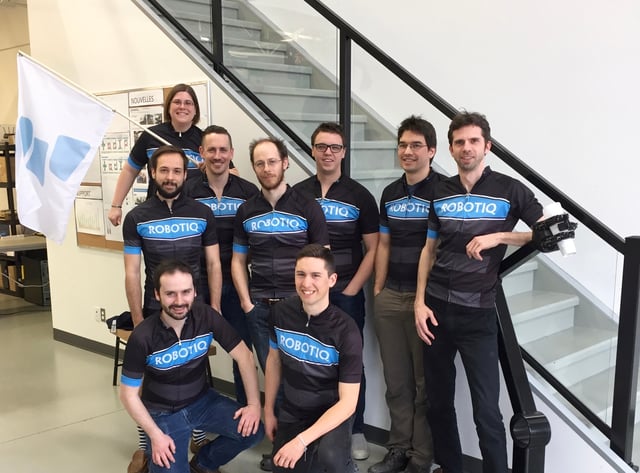 Cycling jerseys, running t-shirts and wristbands are used for corporate sporting events.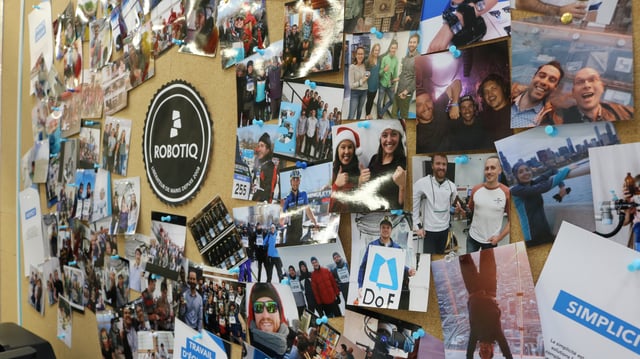 The picture board features great memories.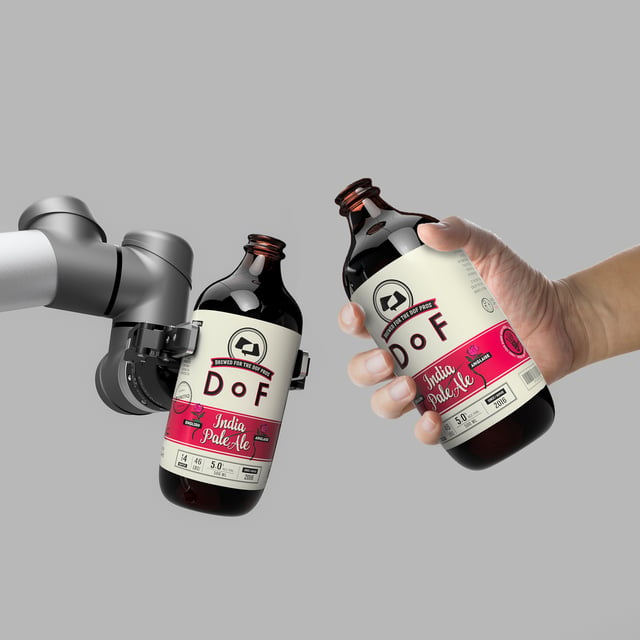 We have our DoF beer to relax and chat after a great week at work.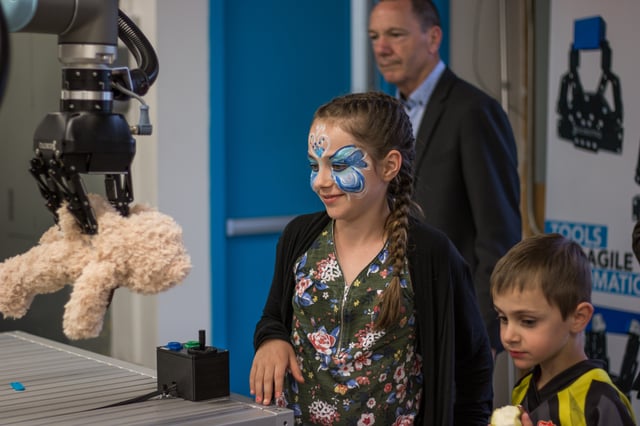 Our annual family day is always a success!
Strong Principles
Those initiatives wouldn't exist nor mean anything without strong company principles. This second excerpt, divided in 5 guidelines, explains those principles well:
"Communicate. Understanding why a company follows a particular process and ensuring that information is properly disseminated are crucial."
We give access to as much info as we can via share and learn activities, a weekly scrum, a monthly meeting and an off-site meeting. New employees have a personalized integration plan when they arrive and they always have access to our knowledge center afterwards. There are also general trainings for everyone (example: lean manufacturing certification) and specific training as well.
"Allow for more control of work. In manufacturing, much of the work is predetermined, based on the nature of the day-to-day process. Not surprisingly, this could dampen engagement. Great manufacturing leaders figure out the amount of control they can give back to the employees, which allows them some choice in potentially rote procedures."
The principle of aligned autonomy is behind everything we do. This principle comes from the book Turn the ship around, in which a US Navy commander explains how he implemented a decision-making system in his submarine so that 95% of the decisions were taken by the crew members in charge.
"Create accountability. Great managers work with employees to establish how "we can all be" accountable to the work. When done right, accountability creates higher engagement."
This is the continuity of the aligned autonomy. When a Robotiq employee has all the info to take decisions by himself, he is accountable and works hard to meet goals. Our workers cooperative also makes them owners of the company, which is another reason to give their 100%.
"Make sure people feel like they matter. Perhaps the most important task for a leadership team to figure out -- how to make every associate feel like they matter when they arrive at work every day. This includes making sure every employee understands how they fit into the complex infrastructure of their company."
Build the right team is really important. We search for people with the right skills but most of all, for candidates who share the same values. Initiatives from every department are mentioned at group meetings to put every accomplishment in the limelight. The company's objectives are solidly implemented in every department's strategy so that everyone focuses on high-value work. There is also a follow-up on new employee integration on a regular basis to make sure everyone feels welcomed in a proper way.
"Be available, and be engaged. Leaders must be engaged, as employee engagement is a two-way street. Manufacturing managers must be approachable and receptive to employee concerns, and incorporate feedback into enriching future procedures."
Our managers lead by example and apply our principles so that their team follows them. They meet one-on-one with every employee every week, and set yearly professional and personal development plans. They also make sure to remove blockers that their team members face in their projects.
Those guidelines are always evolving. There is no status-quo at Robotiq. We believe that companies who succeed are not the ones with the strongest culture, but those with the strongest adaptation culture.
So we adapt, but always by following our 5 values:
Respect
Positive attitude
Creative impact
Simplicity
Teamwork and family spirit
All of thse principles, regrouped behind one mission: to free human hands from repetitive tasks.