What's New in Robotics This Week - Nov 11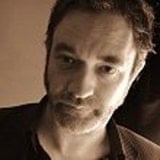 by
Emmet Cole
.
Posted on Nov 11, 2016 7:00 AM. 9 min read time
US Robotics Roadmap; drone-based security; snow-clearing robot; October funding & financials; the robot whisperer; new Rubik's cube record, and much more. Find out what's happening in our robotics universe this week. We hope that the news we have selected will interest and amuse you. Enjoy!
New US Robotics Roadmap Calls for Increased Regulations, Education and Research (PhysOrg)
The U.S. White House launched its Robotics Roadmap for 2016 on Oct 31st.
Perhaps, for nothing.
The document, which was authored by 150 experts led by Henrik I. Christensen, a professor of computer science at the University of California San Diego, calls for "better policy frameworks to safely integrate new technologies, such as self-driving cars and commercial drones, into everyday life. The document also advocates for increased research efforts in the field of human-robot interaction to develop intelligent machines that will empower people to stay in their homes as they age. It calls for increased education efforts in the STEM fields from elementary school to adult learners."
Given President-elect Donald Trump's victory in the U.S. Presidential election this week however, one has to wonder whether the forthcoming Trump administration will endorse and adopt the recommendations of the existing roadmap and, further, what the Trump administration's policy vision is where automation is concerned.

I've been pressing the Trump organization for some comment on their policy direction around automation and the role of automation in returning manufacturing jobs to the U.S. --a key plank of Trump's policy platform. I imagine the media team at Trump HQ is pretty busy at the moment, but if they do respond, I'll share their comments in a future edition.
In the meantime, check out Robotics Business Review's "Top 5 Ways President Trump Could Change U.S. Robotics."



Sunflower Labs Raises $2.1 Million to Build a Flying Home Security System (TechCrunch)
Palo Alto-based Sunflower Labs has raised a seed round of $2.1 million to build a "home awareness system" that includes "Smart Lights" and "Flying Cameras."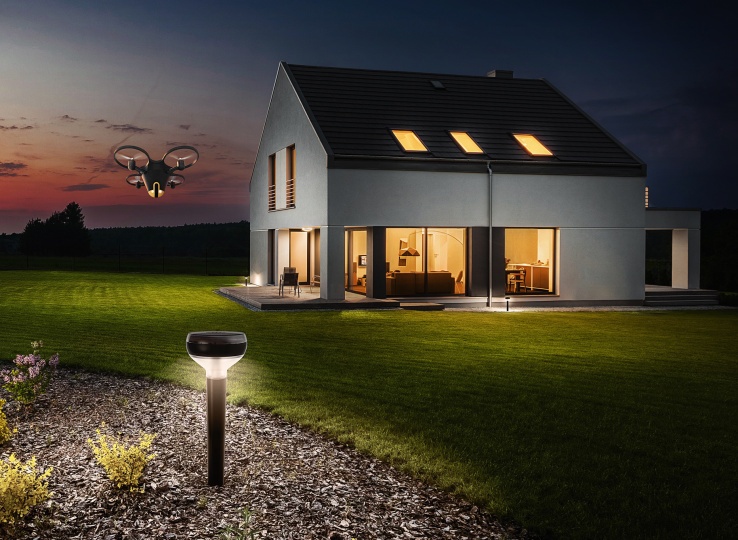 Its sensor-laden smart lights are solar-powered, and can detect motion, sounds and vibrations while illuminating the perimeter of a property or its walkways.

The lights communicate with a camera-equipped quadcopter. Whenever there's uncommon activity identified by the smart lights, the quadcopter flies to where the action is, to capture video and transmit it to the cloud.

Users of the Sunflower System get notifications via a mobile app when there's activity detected on their property. The app learns, over time, what kind of commotion is routine and which is abnormal.
It's Not Robots Taking Jobs; It's Technology...and Rightly so (Asian Robotics Review)
Asian Robotics Review (ARR) --a publication providing news and analysis of Asian robotics-- launched recently, and if this story is anything to go by, you'll be adding ARR to to your regular reading list.

Taking the example of the labor displacement caused by the rise of the humble shipping container, the writer examines the impact of technology on labor markets:
Without that 40 foot by 8 foot by 8 foot metal box modern life would be so much less. The technology of containerization, brutally wiping out millions of jobs on docks around the world and inciting a cruelly contentious 134-day dock strike in 1971, is now a necessity of modern life and the worst of its bad times are all but forgotten.

Great technological transformations have a funny habit of playing with recollections that way.

"By 1975, more than two-thirds of all dry cargoes moving across the docks of the major American ports were containerized in metal boxes."

Where formerly twenty dockworkers could load twenty tons of cargo per hour, it now took one port crane and one operator one hour to load 400 to 500 tons of containers.

Startup Builds Robot to Clear Your Driveway of Snow (Digital Trends)
A New York City-based startup has developed "Kobi" --a robot designed to make your life a little easier by clearing the snow from your driveway.
The robot is expected to be available by the winter of 2017-2018 and to cost USD$4,000.



October Fundings, Acquisitions, IPOs and Failures (Robohub)
Nice overview of October's financial transactions in robotics from Frank Tobe at The Robot Report (via Robohub).
October fundings for robotics-related startups totaled $291.75 million bringing the year-to-date funding figure very close to $1.5 billion. For acquisitions, three of the six companies acquired reported that $390.5 million traded hands. All in all another strong month for robotics.


The Robot Whisperer who Tames Giant Industrial Machine 'Monsters' to Do her Bidding (Wired)
"Madeline Gannon's obsession has taken an unlikely form: "big, monstrous, industrial robots." She has become known as a robot tamer, because she transforms the types of massive, 6-axis robots that work on factory lines building planes, trains and cars, into tools any human can communicate and work with to create...anything," reports Wired.
Dyke Inspection Robot With an Innovative Powertrain (ScienceDaily)
Dutch roboticist Douwe Dresscher has created a novel automatic gear box designed to reduce energy consumption and increase the operating time of dye inspection robots.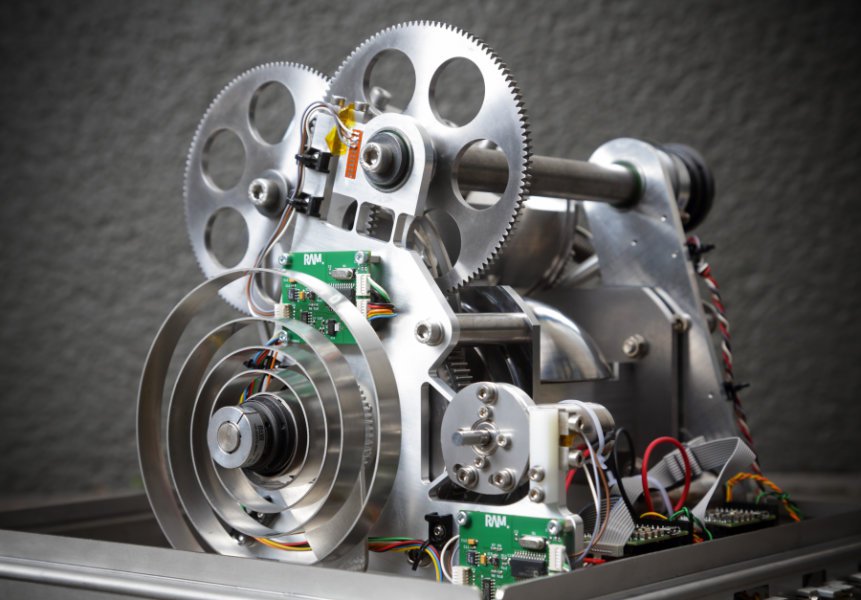 Electromotors [...] perform best at high revolution speeds and low torques, but in the walking movement, they often work at low revs and high torques. By storing energy not in an electrical but in a mechanical way, the electromotors can do their job in the best operation regimen, and mechanical energy can be reused.

The system stores mechanical energy in a spring, for example. A cleverly designed gear box takes care of the optimum transmission. Two half turning half hemispheres therefore are constantly in contact. The angle changes when the torque changes -- resulting in another relative radius. The difference in effective radiuses determines the transfer ratio and the best mechanical load. The electromotors join in, only to compensate for mechanical losses. By doing so, they can work within the high rev -- low torque regime.
Watch What it's Like Inside a Speeding Self-Racing Car (Fortune)
Driverless car championship Roborace has released an update on driving tests recently completed in the U.K. Two prototypes (dubbed "DevBots") successfully completed full laps of the course in fully autonomous mode.



Roborace was first announced in November 2015. The primary goal of the series is to become a test bed for artificial intelligence and other self-driving car technologies such as the sensors, radar, and cameras that are embedded in the vehicles. Eventually, the race will have 10 teams, each with two driverless cars equipped with the Nvidia Drive PX 2 in one-hour races. Every team will have identical 2,200-pound cars designed by automotive futurist Daniel Simon. Only the software will different.


Robot Sets New Rubik's Cube Record' (BBC News)
The Sub1 Reloaded robot has set a new record for the fastest-solved Rubik's Cube. The bot took 0.637 seconds to analyze the cube and make the 21 moves required to solve the puzzle.


Infineon provided its chip to highlight advancements in self-driving car tech, the BBC reported:
"We used this as a metaphor to show how digital systems are constructed," said the German company's spokesman Gregor Rodehueser. "We want to show that problems can be solved much more efficiently using microelectronics. This is also the case when it comes to automated driving, where you have to have very low latencies and absolutely reliable and quick technologies."
An earlier version of the same machine using a different processor held the previous record --a languid 0.887 seconds.

The official Rubik's Cube record for a human? 4.904 seconds.
Until next week, enjoy these videos and links...
And Finally...
Autonomous Cars Could Add $17 Trillion to the US Economy (ARK Invest)
China's New Fleet of Drones (Popular Science)
Higher Precision with Application-Flexible Collaborative Robots (Engineering.com)
SoftBank's Quarterly Profit Doubles on Strong Japan Results (New York Times)
Alphabet Taps Brakes on Drone Project, Nixing Starbucks Partnership (Bloomberg)
Robotic bricklayer Fastbrick Robotics wins innovation award (The West Australian)
Co-bots, other automation key to Assa Abloy's growth (Hartford Business)
How a robot could be grandma's new carer (The Guardian)
For They Know Not What They Do: Study On The Robotization Of Office, Service Professions (ECN)
Collaborative Robots Market - Emerging Market to Witness Exponential Growth (BusinessWire)