Collaborative Robot Series: Nextage from Kawada Industries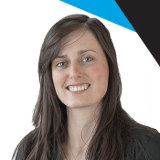 by
Catherine Bernier
. Last updated on May 05, 2016 4:28 PM
Posted on Sep 25, 2013 10:09 AM. 4 min read time
Through our collaborative robot series, we have presented to you a lot of different new robots. They all have one thing in common: they are meant to work alongside humans without safety barriers. Their integrated safety systems will either stop or slow their movements to avoid collisions. To conclude this series, we wanted to introduce you to Nextage, a collaborative robot from Kawada Industries in Japan.
Nextage: Characteristics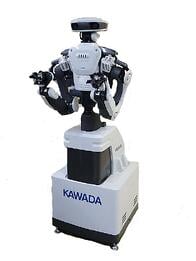 Its overall design includes a "head" with two cameras, a torso, two 6-axis arms and a mobile base.
Its "head" is equipped with stereo vision just like a human. This means that Nextage can attain 3D coordinates with high precision. Moreover, the "head" has two degrees-of-freedom allowing it to adjust its field of vision with the workflow.
Its torso has a LED display to assure visibility of the robot status. Its overall height can also be adjusted by changing the height of an element in the torso.
Nextage has two cameras on its end effectors that can capture 3D information of an object by taking different pictures of it from different angles. The cameras bring precision to the robot's work.
Its base has wheels, so it can be moved around and rapidly reassigned to another workstation. Its base contains all its control systems such as the image recognition system through an integrated PC.
Its software uses GUI which helps to operate the robot intuitively with graphical elements. The source code for the software is licensed by GNU General Public License. This means the general public can download, distribute and duplicate it.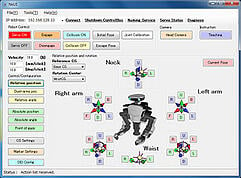 Nextage: Safety Systems
Nextage has a very interesting feature. Its elbows won't ever move outward from its working environment, thanks to its axle structure. This is a safety feature unique to Nextage. Even if both arms are in movement, the robot is not likely to bump into a human with its elbows. Moreover, its 15 operational axes (6 per arm, 2 for the head and 1 for the torso) use low-power motors of 80 watts to move, preventing harmful forces.
Additional safety certified sensors can be installed to allow the robot to detect an approaching human. This system will make Nextage stop what it is working on when necessary.
Nextage: Hiro
The research version of Nextage is called Hiro. It uses open source software to develop new functionality for the robot. In May 2012, Hiro crossed the frontiers of Japan to enter European Industry through Tecnalia Research & Innovation. Kawada put their trust in Tecnalia to adapt Hiro for worldwide use in industry.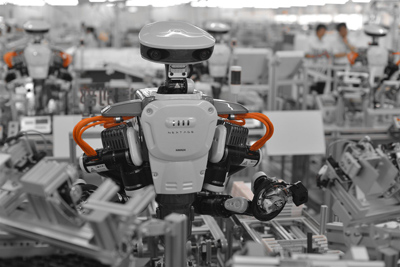 Hiro is now being tested at an Airbus production plant and Tecnalia is still developing its intelligence and flexibility to enable it to perform even more tasks. Hiro will increase productivity in industries and will undertake hazardous or repetitive tasks, which will allow human workers to be reassigned to more meaningful jobs.
We are looking forward to seeing more development from Nextage and its arrival in America.
Interested in related articles on collaborative robots read about: