Servo-Electric Grippers: How does it Work?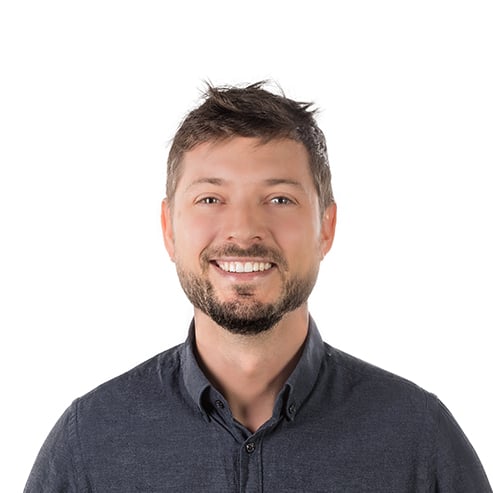 by
Samuel Bouchard
. Last updated on May 05, 2016 5:11 PM
Posted on Aug 09, 2011 10:20 AM. 2 min read time
This article presents an overview on how a servo-electric gripper works. The image below shows the main components of an electric gripper and how it interfaces with a robot.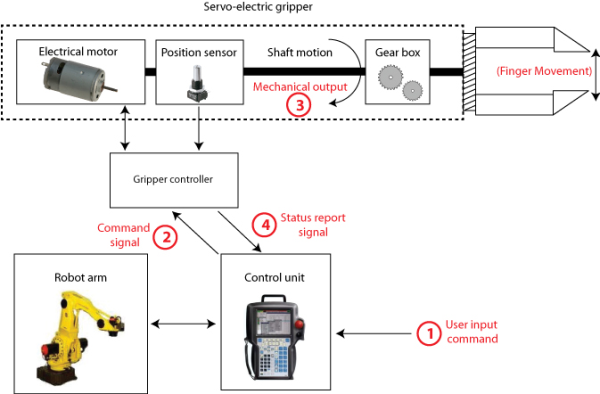 Here is how servo grippers works:
An Input command is sent to the gripper from a robot control unit. This unit is usually pre-programmed by an operator via a teach pendant. With most electric grippers, the command can be a position, a speed or a grip force. The robot can send commands to the gripper using digital I/O's, or by using any of the available robot communication protocols.

The command from the robot is received by the gripper control module responsible for driving the gripper motor(s). This gripper module is sometimes embedded in the gripper but most of the time it consists of a box sitting between the robot controller and the gripper.

The servo-electric motor reacts to the signal. The shaft will then rotate to the commanded position, speed or force. To enable closed-loop control, feedback from the motor position is usually necessary at the gripper level. Until there is a signal change, the servo will hold the position (and resist change).

Some servo grippers can also send a status (jaw position, speed, grip detection) back to the robot control unit.
Flexible Programming Options
The servo-electric gripper can be programmed via an interface integrated to the robot control or on it's own control unit. For example, Robotiq's Adaptive Gripper can be controled via a very simple Touch-Screen GUI where teaching the gripper is done the same way (and same timeframe) as using the robot teach mode.
If you're wondering what gripper to choose for your application, read this article on the advantages of servo electric grippers and this one on how to choose the right gripper for your application.