Top 5 Advantages of Servo-Electric Grippers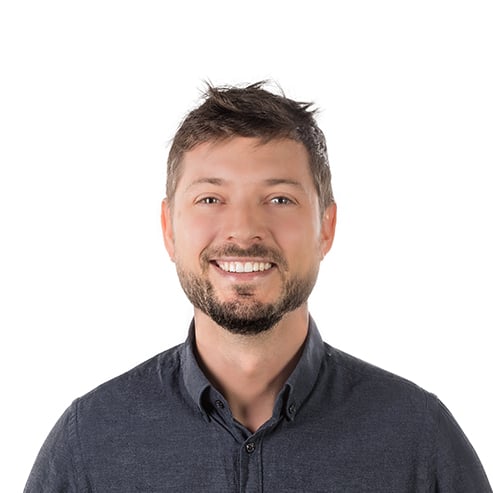 by
Samuel Bouchard
. Last updated on Jan 15, 2016 4:11 PM
Posted on Jul 20, 2014 8:42 AM. 2 min read time
In an elecric gripper, or servo-gripper, electric motors control the movement of the jaws using electric input from the robot controller. These robot end-of-arm tools are appearing more and more in industrial markets. Below are the top 5 advantages of using electric grippers over other types of robotic grippers.
1. Control the position of the gripper finger
Using encoded motors and the proper control scheme, the position of the jaw can be defined with an electric gripper. On the contrary, with conventional grippers, you typically have to go full stroke all the time. With electric grippers, you have flexibility to only use the minimum necessary clearance to approach a part, then do a minimum stroke to pick it up. Partial opening and closing helps pick a wider range of part sizes without compromising the cycle time.
2. Detect grip
Using encoders, it is posible to determine if a part has been picked up by the gripper. Some electric grippers will relay this information back to the robot controller. For many applications, detecting the grip is mandatory for error-proofing. Doing it at the gripper level avoids putting other sensors in the loop, simplifies integration and can reduce overall cost.
3. Control the grip force and speed
As the electric motor current is directly proportional to the torque it applies, it is possible to control the grip force applied by the gripper. The same is true for the closing speed. This can be of great help when handling fragile parts for example.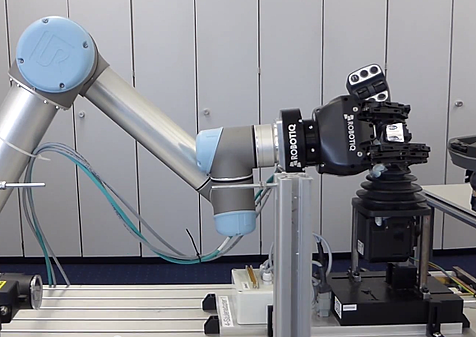 4. No air lines: save on power and maintenance
Many companies are making a move from pneumatic to electric to reduce operating costs. One important aspect of this shift is the cost reduction of the pneumatic hardware and the cost of energy.
5. Cleaner grippers
Some applications require a clean environment whereby air leakage could cause contamination. In these cases, electric grippers are the only viable solution to pick up parts.

The Robotiq Adaptive Gripper is one of the top servo-electric grippers available on the market. To leran more about this gripper, follow the link below.