7 Things I Learned From Marketing Cobot Grippers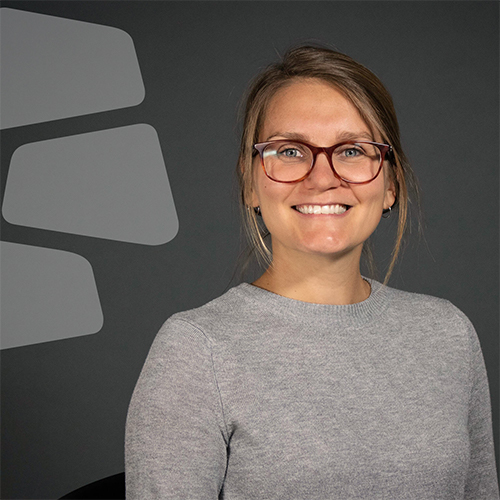 by
Christine Giguère
. Last updated on Jun 02, 2021 2:53 PM
Posted on Jun 02, 2021 2:53 PM. 6 min read time
In the three years I've been working at Robotiq, I've been responsible for marketing several products, including the Robotiq parallel grippers.
At first, I thought that since they're made for manufacturing environments, the marketing would be all about the specs. Was I wrong! Let me tell you what I learned.
1. Design matters
You might not have noticed, but the Robotiq 2F-85 and 3F grippers are featured in lots of sci-fi movies and TV shows. These two grippers have an iconic, futuristic design and because of that, Star Trek, Godzilla vs. Kong, Ford, Lost in Space and many other productions have chosen our grippers.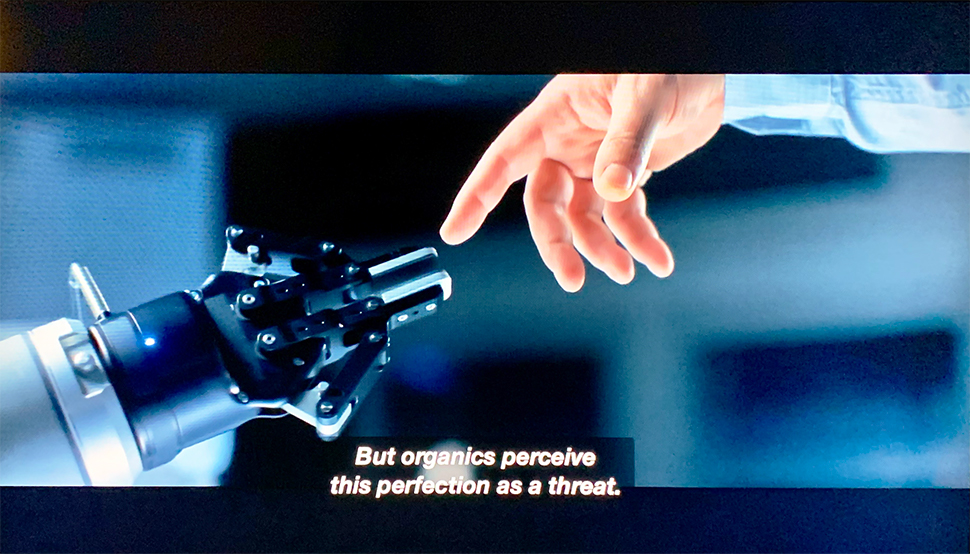 I never thought design would be worth considering in manufacturing. My only thought was "As long as it does the job…". But we've found that good design is really important.
When I started visiting factories, I realized that they were really clean, well-thought out, and had made an effort to be aesthetically pleasing. Factories choose products that fit their standards.
Robotiq's products all have a similar identity, which makes our brand memorable. When you see a black Plug+Play for cobots, you think Robotiq. We should never forget that design communicates our company values, so consistency is key. Keep that in mind next time you design a hardware product.
2. Content is king
Most marketers know it: content is king, and in my opinion, always will be. Especially in B2B marketing where 6 to 8 people can be involved in a business decision, each of those people wants to make the best decision for their company—so they'll read blog posts, eBooks, newsletters, support documents, demos, and lots of other relevant content before making a decision.
This is particularly true for Robotiq, where we mostly build messages and content for automation engineers and general managers. We've discovered that customers will gather as much information as possible about a brand and a product before buying it.
At Robotiq, we democratize robotics for people who are not engineers or scientists. That is why we create useful content that helps manufacturers take ownership of their automation projects. If you visit our leanrobotics.org platform, you will see many tools to help you prepare, design and integrate your automation project. Plus, check out our eBooks, case studies and blog posts to learn more about robotics in general.
Let me share our most popular blog posts on end-of-arm tooling, because I cherish these products:
3. Tell good stories
We often hear that storytelling is the future of marketing, and at Robotiq, we couldn't agree more. When a customer has great success with their automation project, we strive to tell their story. Our customers can achieve wonders: just check out our case study on APN.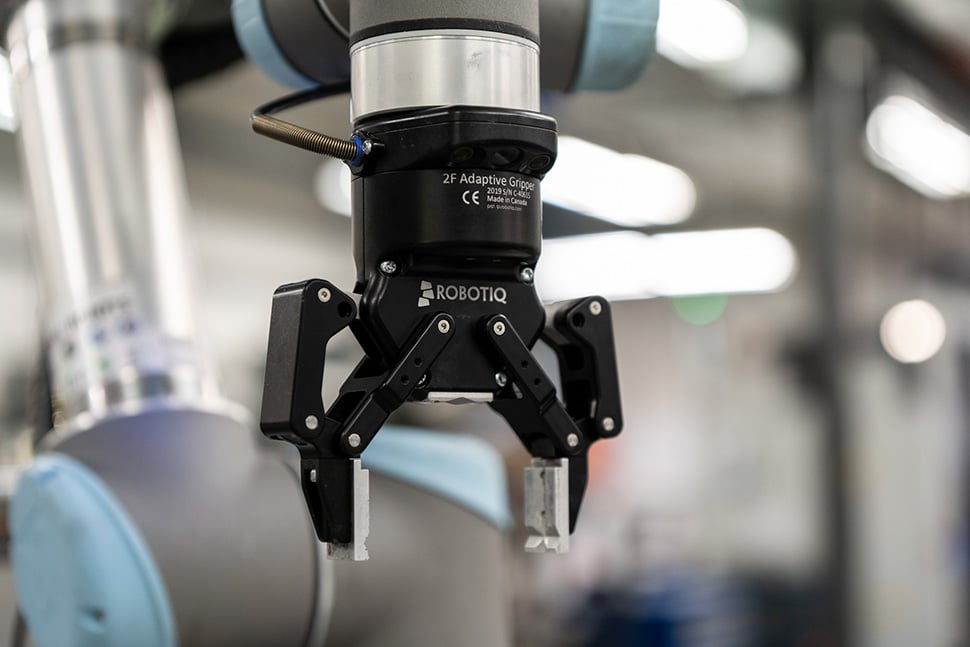 We often build big marketing campaigns around case studies because they're a great way to inspire others to take the leap with their own automation projects.
4. Safeguard your reputation
When selling to factories, your reputation is paramount. If a company has a great relationship with a brand, they will be inclined to buy from that brand again. In B2B marketing, procurement departments will always vouch for a brand that is already on their "approved vendor list."
Robotiq's brand is associated with high quality, and we put a lot of effort into keeping it that way. Our products work, and our 98% satisfaction rate proves it. If you need support, our team is always happy to help. Good design plus a good reputation makes our brand memorable.
5. Always innovate
Our 2-Finger Grippers are iconic because of their innovative linkage mechanism. You see, all of our adaptive grippers allow a robot to pick up a wide variety of objects without ever needing to change the gripper. However, our rotational grippers (2F-85 and 2F-140) can also adapt to the shape of objects, enabling a secure grip without the need for custom fingertips.
The flexibility of the fingers comes from their 5-bar mechanism. This effective (and patented) mechanical design allows the fingertips to remain parallel as they grasp together and lets them curl around objects for an encompassing grip.
| | |
| --- | --- |
| Encompassing grip | Parallel grip |
| | |
Robotiq products have been game-changers in the collaborative robot market because since the mechanical design is so well thought-out, it's easy to develop software that adds value for the customer. At Robotiq, we work hard, have fun and love what we do. It's obvious when you look at our products.
6. Collaborate with partners
Marketers are familiar with the four Ps of mix marketing: product, price, place and promotion. But we often overlook the "place," which refers to how a company is going to deliver the product to the market.
At Robotiq, we sell our products through a distribution channel. As a cobot solution manufacturer, selecting the right distributors is critical. Over the last 10 years, our management and sales development teams have worked hard to come up with a host of reliable, resourceful partners.
Our business relationship with our distributors is based on trust and shared values. But don't take our word for it; just ask any of our distributors. Since our common goal is to make things easier for the customer, we strive to provide durable, application-oriented solutions, because we care about making the industry better from the user's point of view—in other words, from a labor standpoint. This is one of the keys to our success.
7. A great mission statement goes a long way
Our mission is to free human hands from repetitive tasks. This goal motivates us to create innovative, easy-to-use, and efficient solutions for manufacturers who want to take ownership of their automation projects.
According to a Hubspot blog post, 27 Truly Inspiring Company Vision and Mission Statement Examples, "The best brands combine physical, emotional, and logical elements into one exceptional customer (and employee) experience that you value as much as they do." Our mission statement combines all three of these elements, and it makes an amazing first impression.
What's especially great about it is that each year, we quantify our mission. Today, I can say that we freed over 13,000 hands. All those hands, free to act and express themselves, will push the world forward and take care of what truly matters. Your hands can do exceptional things. Don't confine them to boring, dangerous, and dull tasks.
Want to learn more about the Robotiq grippers? Visit our webpage.