Clearpath's OTTO Gets a Brand New Arm at Automatica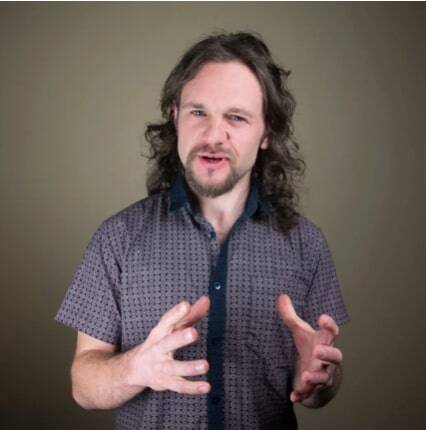 by
Alex Owen-Hill
. Last updated on Jun 29, 2016 7:00 AM
Posted on Jun 29, 2016 7:00 AM. 3 min read time
The future of material transport was announced last year, but we saw it "in the flesh" at Automatica 2016. Clearpath's brand new OTTO self-driving vehicle was showcased at the trade fair, fitted with a Motoman manipulator and our very own Robotiq 2-Finger Gripper. Let's have a look at the demo!
maTraditional robotic transport systems rely on a lot of infrastructure to function - magnetic tape for path following, centralized computer systems and lots of recognition markers. Even the warehousing robots made by Amazon Robotics (formerly Kiva systems) require barcodes on the floor. The new OTTO from Clearpath changes all of this, by using the same sort of technology as Google's self-driving car. Its latest development extends this functionality even further.
We first annonced the OTTO back in October 2015, when we showed you the "teaser trailer" which had been released by Clearpath. Then at the start of June 2016, we announced that they were partnering with Yaskawa to produce a mobile manipulator.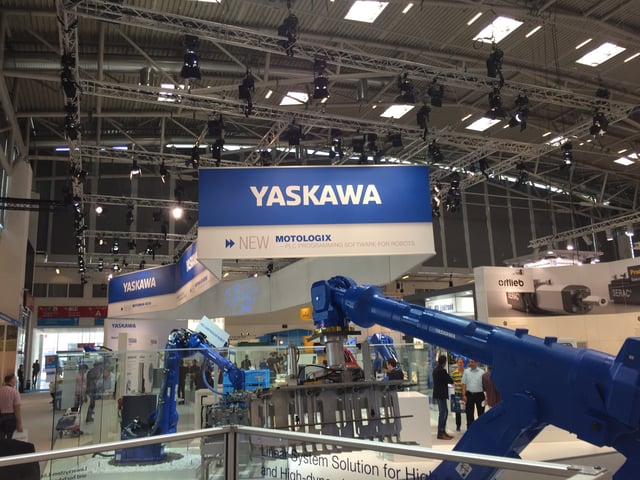 Last week at Automatica, we saw the mobile manipulator (complete with Robotiq 2-Finger Gripper) in the Yaskawa booth. We already showed you a little bit of the Yaskawa booth when we went to see the HC10, the first ever Motoman cobot. It wasn't as flashy as some of the other booths we saw, like the "big four booths" which we showed you on Friday. However, the demo itself was pretty nice.
Now let's have a look at the OTTO demo!
OTTO + Motoman + Robotiq = A Mobile Manipulator That Could Transport a Hippo
There are two models of Clearpath OTTO: the OTTO 100, which can lift 100kg, and the OTTO 1500, which can lift a huge 1.5 metric tonnes. That's the same an average hippopotamus!
At Automatica, the Clearpath-Yaskawa partnership were demonstrating an Industry 4.0 solution, which was a big topic at this year's trade fair. The robot included a Motoman MH12, with Robotiq 2-Finger Gripper, mounted onto the OTTO 1500 model. The MH12 has a 12kg payload, which was more than adequate for the demo even if it isn't enough to lift a hippo itself. Here's a video.
The demo was produced by Clearpath's advanced research division. It shows how the system could be used in shop floor environments for machine tending tasks and material movement.
There are so many possibilities for a mobile manipulator with such a large payload capacity, so it will be interesting to see how companies choose to apply it to their processes. In April this year, Clearpath won a silver Edison Award for the OTTO 1500, so I guess we will see much more of this robot in the near future.