How Procter and Gamble Is Leading the Way With Cobots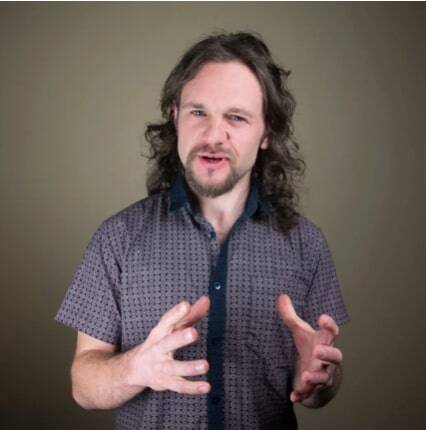 by
Alex Owen-Hill
. Last updated on Sep 06, 2017 7:00 AM
Posted on Sep 06, 2017 7:00 AM. 5 min read time
The consumer goods industry is starting to accept collaborative robots. Procter and Gamble is leading the way, and has been for six years!
Back in 2011, Procter and Gamble (P&G) was disappointed by the robots on the market. They wanted to automate to keep up with the changing needs of the modern consumer, but no robotic technology met all their requirements.
P&G asked for a solution and the robotics industry answered.
Now, in 2017, collaborative robots are the answer that P&G was looking for. The company now leads the way in their industry by incorporating cobots into large-scale manufacture of consumer products.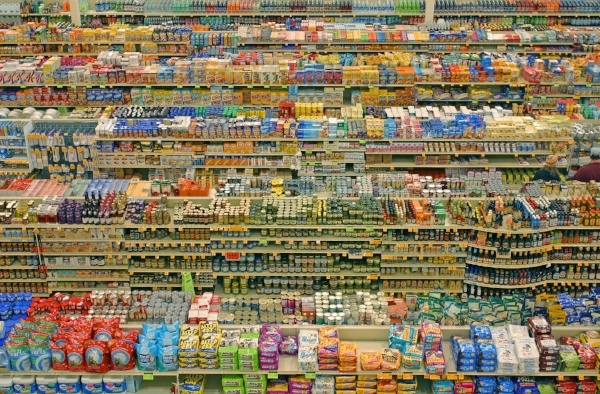 How Procter and Gamble Dreamed of a Flexible Solution
In January 2011, Robotiq's CEO Samuel Bouchard wrote an article titled The Robots that Procter & Gamble Dream About. He described how Mark Lewandowski from P&G appealed to the entire robotics industry at the 2011 Robotics Industry Forum.
At the time, P&G were looking for robots which could keep up with the changing needs of consumers. Modern consumers now expect much more from their products than they did in the past, as we discussed in How Robots Help the Consumer Goods Industry Adapt. Amongst other things, they demand more control over their buying journey, more customizable products and more engagement from producers.
As the second largest manufacturer of consumer products, P&G knew that they had to adapt to survive in the changing industry. They recognized that robotics was the way to meet this demand.
But P&G had a problem. None of the robots on the market at the time were suitable for their needs. Lewandowski appealed to the robotics industry saying (as Samuel paraphrased it): "Guys, I am very willing to buy robots from you now, but you don't have what it takes!"


How Cobots Answered Procter and Gamble's Dreams
Lewandowski outlined seven specifications which would make the ideal robot for P&G:
Smaller footprint and larger workspace.
Lower integration cost.
Possibility for a modular integration approach.
Simple setup with built-in basic functions.
Easy for the robot to talk to other components.
Low cost.
Collaborative (i.e. no safety guards)
Fast forward six years and these specifications sound very familiar, don't they?
Collaborative robots now tick all of P&G's boxes and more.
Over the last six years, cobots have grown to fill the gap in the market. They provide low-cost, collaborative functionality which is very easy to integrate. It is simple for them to talk to other components and even simpler if you use them to operate human controls — such as getting the robot to press the button on a machine. P&G have started to incorporate them into their business on an impressive scale.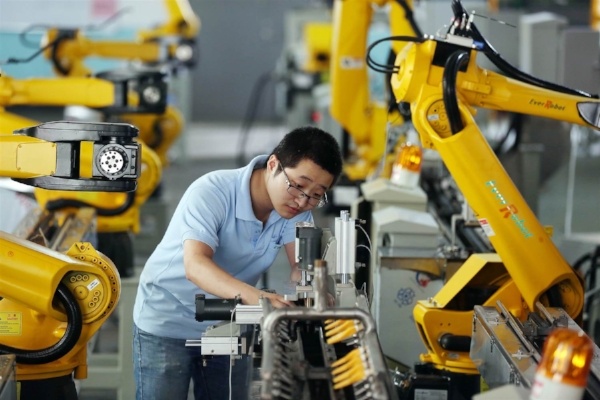 How Procter and Gamble Is Reinventing Itself With Cobots
Now, in 2017, P&G is leading the way in its use of collaborative robots. The company is reinventing how they manufacture consumer products and robots are a key technology in the change.
Mark Lewandowski continues to be a pioneer in P&G's use of robotics. He is now the company's Robotics Technology Network Innovation Leader and devotes himself to finding new, innovative robotic technologies that they can integrate into their processes. He also co-founded the P&G Robotics Technology Network, which develops company-wide standards for robotics. In a presentation at the International Collaborative Robots Workshop in October 2016, Lewandowski described how they have used collaborative robots to achieve tasks which were otherwise unfeasible to automate.
He is now focusing on cobot applications with the following features:
Processes which are simple.
Processes which involve highly manual tasks.
Processes which are very similar but are not required 24/7.
Collaborative robots allow P&G to automate tasks which are were previously too to complex or uneconomical. Because they are "cage-free," cobots take up much less space on the factory floor than traditional robots. They can be easily adapted and reconfigured to manufacture different products, which is important for the company's current changes.


How Cobots Make Procter and Gamble More Flexible
In September 2016, P&G announced that they will cut an estimated $10 billion in costs over the next five years. They are incorporating several new technologies to achieve this, including autonomous forklifts, smart warehousing systems and robots.
A major component of their plan is to move from having many, small manufacturing plants to a few, larger, multi-category manufacturing plants. In an interview with the Cincinnati Enquirer, Professor Michael Magazine of the University of Cincinnati explained that a critical capability in multi-category manufacturing is flexibility. He said "if you can be flexible and switch production to produce different products, you don't need as many factories and you can save money."
As collaborative robots are inherently flexible, they are a key technology in the move. The company has introduced more than 80 cobots over the last two years. Their flexibility will also help P&G to innovate their products more quickly. As P&G's CFO Jon Moeller said "We're upgrading and standardizing manufacturing platforms to lower cost and facilitate faster innovation."
Of course, there are always issues with new technology. In Mark Lewandowski's 2016 presentation, he outlined some barriers to using collaborative robots, including: unrealistic expectations of their capabilities, lack of understanding in regards to safety and limitations of rate and payload. He also listed "acceptance" as a potential issue. However, as P&G's Bob Bollinger explained in our industry panel at RoboBusiness last year, there seems to be little resistance to introducing collaborative robots. He explained that there is more of a "pull" to get the technology, as people see the advantages inherent in their flexibility, usability, safety and cost.


Automation Is No Longer All or Nothing
Lewandowski also highlighted one major advantage of collaborative robots, which is important to P&G's current changes. Automation, he explained, is no longer "all or nothing." In the past, automation meant completely changing the entire process. Now, partial automation is feasible. It can allow large manufactures of consumer products, like P&G, to keep up with the changing needs of the industry.
How could extra flexibility help you? Which companies have you seen that use collaborative robots well? What advantages could collaborative robots give to your business? Tell us in the comments below or join the discussion on LinkedIn, Twitter, Facebook or the DoF professional robotics community.