Manufacturing End Users Reveal Cobot Best Practices
by
Karen Smock
. Last updated on Oct 14, 2016 9:00 AM
Posted on Oct 14, 2016 9:00 AM. 3 min read time
At the RoboBusiness Conference in San Jose at the end of September, Robotiq CEO Samuel Bouchard moderated a panel of end users in the manufacturing industry to discuss the impact of robotics on manufacturing. Panelists included Bob Bollinger, Beauty Robotics Section Head, Procter & Gamble; Eric Cowan, Industry 4.0 Manager, Continental Automotive Systems, and Chris Vacca, Manufacturing Innovation Director, Nike Inc.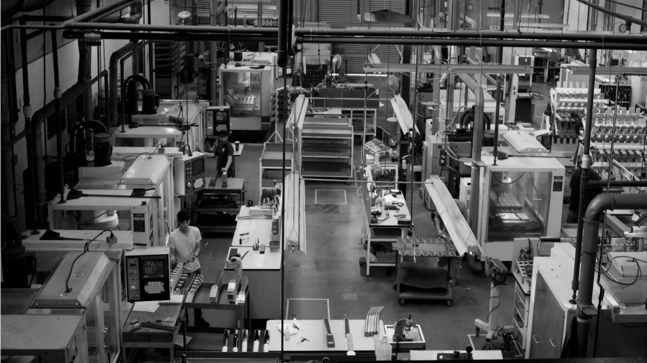 All panelists are currently using robotics, however, usage ranged from 80 collaborative robots at Procter & Gamble, 26 cobots at Continental Automotive, and industrial caged robots (no cobots) at Nike. Eric Cowan of Continental Automotive commented that cobots free humans for more dextrous tasks, and their 4 mobile robots are moving 33 km per day, saving significant human time and effort.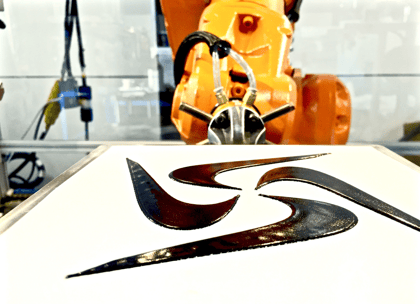 When discussing implementation strategies and challenges, Vacca noted the high-volume, high mix requirements and the complexity and variety of footwear models are considerations for Nike. As well, Vacca explained that their need to manipulate pliable materials and to translate design intent to a robot path are the major limiting factors in implementing a robotic solution. Cowan remarked that they started using smaller robots to add flexibility and prevent an entire production line from shutting down when a big industrial robot would stop. Bollinger shared the benefits of automating worldwide by gathering the company's tech leaders and streamlining production cell design for scalability and standardization.
Regarding Industry 4.0, panelists were looking into robotics, 3D printing, digitization, and sensors for IoT, but are being selective about only using relevant features.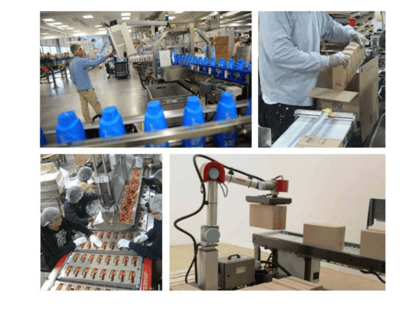 Safety is a primary concern and the biggest risk panelists faced using collaborative robots. Cowan said that even with force and speed-limited cobots, they still use area sensors and guards to ensure that employees feel safe working side by side with robots. Verifying not just if but where a person could get hit was also a factor for Bollinger who agreed that they aren't implementing them all guard-free.
As for using an integration team, Vacca stated that they would want someone to do the integration, and leave their team to do what they're good at. Cowan said that although they use outside integrators for other equipment, they were doing cobot integration themselves. His reasons for this internal integration approach include the newness of collaborative robots that allowed their team to quickly gain the necessary expertise needed to train other facilities for fast, flexible integration.
Return on investment is a factor; however, Bollinger noted that they see cobot integration as more of a "pull" to get the technology and do not have a lot of pushback. They're looking for flexibility, usability and safety along with savings. Cowan, whose plans include increasing to 40 cobots by the end of the year, and over 100 by the end of 2017 stated that their ROI is 3 to 6 months. His strategies include minimizing cell footprints and shortening line length to add automation.
As far as a wish list from suppliers, Vacca would like to see the ability for cobots to pick up pliable parts such as material, and a means to adapt to a product line with a large variety. Bollinger requested enhanced safety, noting that they had not yet deployed a cobot without taking extra safety precautions. Cowan said that speed is an issue, requiring them to use UR10s with a big reach.
The range of applications presented by the panelists gave attendees excellent insight into the different ways robotic applications can be implemented. Sharing these approaches and experiences will serve to help both end users and robot manufacturers reach their common goals of achieving even more successful cobot implementations in the future.