Fanuc Releases a New Collaborative Robot: The Small Green Fanuc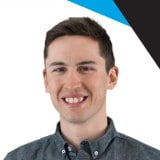 Last year Fanuc launched a collaborative robot that has altered the previous perception of what a collaborative robot is. In fact, the CR-35iA (or as I like to call it: the Green Fanuc) was bigger than any other collaborative robot and was 3x time stronger than any other cobot on the market. Now Fanuc is launching a smaller version of this robot: The CR-7iA.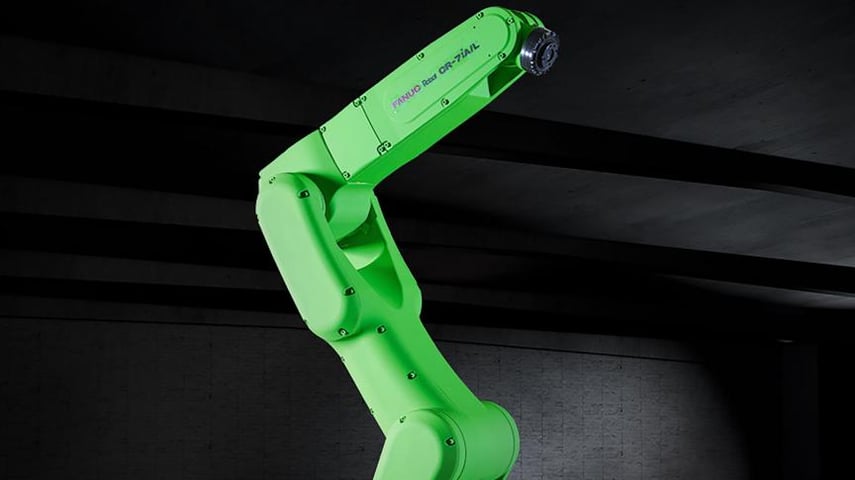 Fanuc is known for being one of the biggest robot manufacturers on the planet, though they are relatively new in the collaborative robot market. In fact with only one year of 'shopfloor' experience, they don't have a lot of collaborative robots out in the wild. However, the fact that they are investing in R&D for releasing new cobot models only means one thing: Collaborative Robots is the future.
What I suspect is that the Fanuc CR-35iA even though it has had a lot of good hype around it, still has a large footprint and high payload. Perhaps end users are still a little skittish about putting such a large robot unfenced next to their workers, so that they preferred to choose smaller robots even though they are only able to carry lighter parts. Don't forget that if you are carrying a heavy weight, you want your robot to be a little slower than with a small load. As you probably recognize, a heavy weight will cause more damage on impact than a smaller weight for a same speed. So in terms of safety, some users might prefer using a smaller robot to achieve a task. And this is where the CR-7iA comes into action.
Green Fanuc Family is Getting Bigger
When we visited IREX 2015, we saw that Fanuc was coming out with this smaller version of the CR-35iA. In fact, there were three robots talked about here: 2 robots with a 7 kg payload (one with 717 mm reach and the other with 911 mm reach) and a tiny version with a 4 kg payload and a 550 mm reach.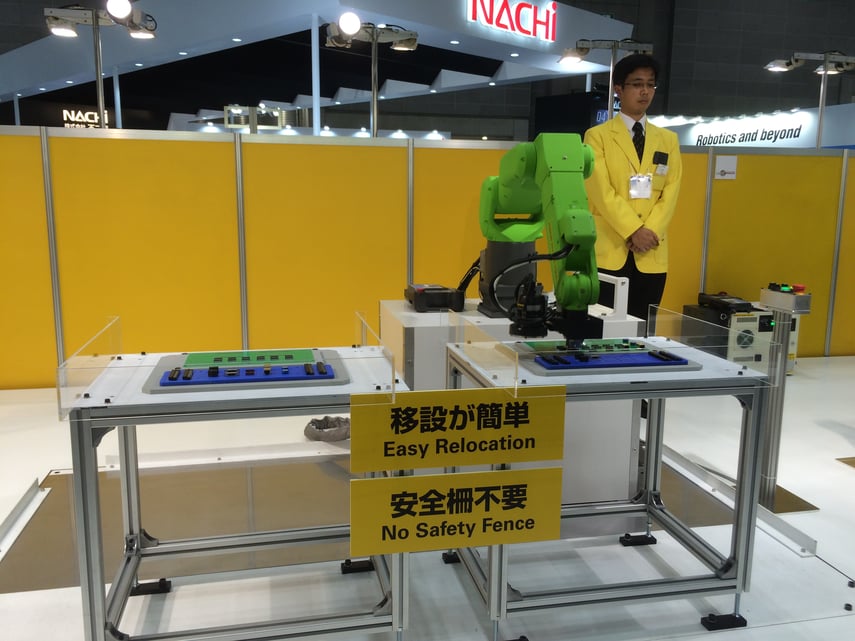 With smaller robots, Fanuc will be covering a broad spectrum of robot payload and reach. This means that with one robot manufacturer, end users will be able to achieve almost any task they want.
Fanuc can easily develop new collaborative robot models, since they are simply adding a protective cover and force torque sensor at the base of one of their regular robots... and presto you have a cobot. Their development time is thus a lot shorter than other manufacturer that would have to start from scratch in terms of hardware.
How Fanuc Collaborative Robots are Different from Other Robots?
To my eye the biggest advantage of using a collaborative robot from Fanuc is if you are already used to the robot software and have a bunch of Fanuc robots on your workfloor. You will then simply transfer your programming and integration knowledge from the one robot you have to whatever new robot you add to your robot park. However, if you are a new robot user, programming a robot for the first time can be a real headache. But these new cobots provide the usual collaborative robot hand guided, easy and simple programming.
Both green Fanuc robots are super sensitive to impact, because of their sensitive force torque sensor, which is located in the base. In fact, since you will enter your payload for each robot motion, the robot will detect force variations and will stop when a certain force has been reached. Furthermore, you will be able to restart the robot with the simple push of a button.
The robots are also protected by an external skin that will cover pinch points and sharp edges which will also act to reduce the force of an impact. The robot comes with a Fanuc teach pendant and controller. I understand that a bunch of options, such as iVision, will be available to fit the new robots.
I want one, Where can I see it????
According to Manufacturing Global, the robot will be shown at the MACH Show in April. It looks like a bunch of prototypes are scheduled to be shown in different shows and I am expecting the official release by the end of the summer. We will keep you posted, stay tuned.
This is very good news for the robotic industry, I'm always thrilled to see new robots coming out, specifically for the collaborative robot market. And to see such a huge company come out with collaborative robots is even better. In fact, this means that cobots have a promising future and that even though it is still a small market in terms of global production, it will potentially boom soon!