More Details on the New Fanuc Collaborative Robot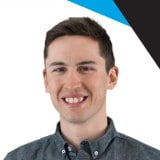 Last winter I wrote an article on ''Why Fanuc Doesn't Have a Collaborative Robot'' and apparently they accelerated their release process and launched the CR-35iA a few months later (maybe they felt the robotic world was kind of waiting for this). Now we have a better idea of what the final robot looks like and what its actual specifications are.
Fanuc recently released for the first time a video where we see the robot work and interact with a human. And let me tell you, it is quite impressive to see such a massive robot being so friendly and 'safe'.
What's cool about the CR-35iA?
Safety: Well like the other collaborative robots, the robot can work without fencing. The fact that the robot is cushioned and has a sensitive skin makes the robot aware of its environment and reduces the intensity of impacts. The fact that working around it is relatively safe, makes the footprint of this robot a lot smaller compared to other robots of the same size / payload. If we rely on the video, the speed of the robot seems to be limited and the force limitation seems to be quite low, this means greater safety for its users. The robot can be stopped at any moment during its path and be restarted using a small button on the robot frame.
Payload/Reach: The fact that the robot can carry up to 35 kg (77lbs) and has an effective reach of 1,813 mm (almost 6 feet) makes it the first collaborative robot to carry more than 10kg/22lbs. These specifications answer the demands of industry to have robots working close to humans while still providing a high payload. From now on, collaborative robots won't be as limited in payload and reach as in the past. The CR-35iA will be able to increase the types of tasks collaborative robots can perform.
Sensing Devices: The robot is force limited and can be fitted with a vision system. These devices can be embedded in the robot controller. Since force limitation is a requirement for collaborative robots, it is obvious that this functionality will be embedded. The vision system is Fanuc's own vision system and software.
Programming: Since the robot is not intended for SMEs that have little or no robot programming experience, the CR-35iA is intended for global companies that already have Fanuc implemented in their factories. In accordance with this fact, Fanuc did not introduce any hand-guiding programming methodology with this robot.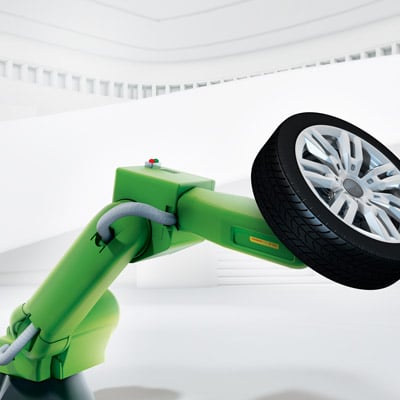 Concerning Fanuc CR-35iA I am sure that the robot will be super popular in the automotive industry since it will fill a hole in the market. Being able to work alongside a robot that can actually lift heavy weights and not create more safety concerns is good news for the robotic industry. I am interested to see which robot brands will come out with a robot that can rival this fellow.
To have further details on this robot model you should visit the Fanuc Website. This robot will be part of our Collaborative Robot Comparative Chart that compares all the different collaborative robot brands. If you are looking for a collaborative robot in the market today, it is also part of our eBook.
Related Articles:
Why Does Fanuc Doesn't Have a Collaborative Robot - Or Does it?
Fanuc First Collaborative Robot