Automate 2011 Robot Roundup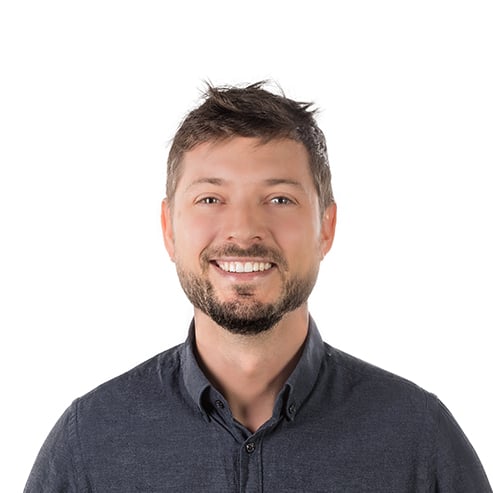 by
Samuel Bouchard
. Last updated on May 05, 2016 4:26 PM
Posted on Mar 29, 2011 10:07 AM. 2 min read time
I am just back from a great week at the 2011 Automate Show in Chicago where we
launched our Adaptive Gripper
. It was fun to see different robots in action and discuss applications with visitors and other exhibitors. Here is a roundup of the most extreme industrial robots that I came across.
The Oldest Robot : Unimate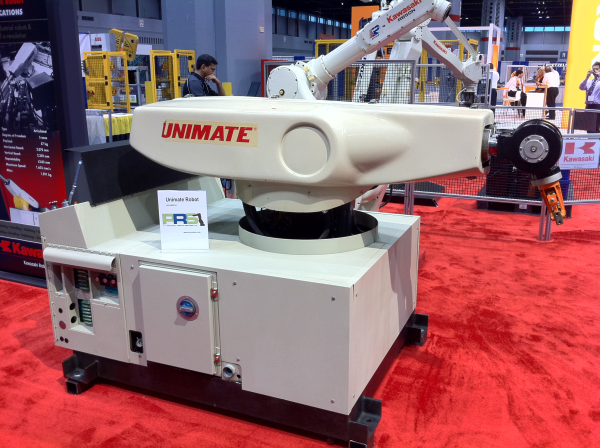 The show celebrated the 50th anniversary of the first industrial robot installed at GM. The big Unimate might not be the oldest robot in the world, but it was very inspiring to see it for real.
The Largest Robot : Fanuc M-2000

Now that thing was scary. You can read the specs on the picture, pretty impressive.
The Fastest Robot : Fanuc M-3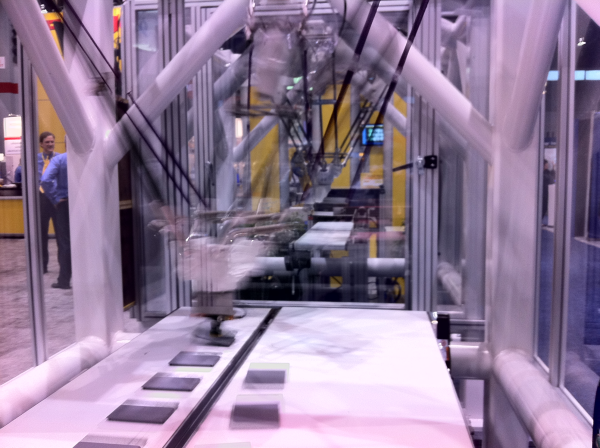 As the picture tells, even my phone could not catch it moving. This parallel robot is one of the many Delta-type robots that quickly made it to market after the initial patent expired. I have to say that the new Denso VS series was also very impressive.
The Softest Robot : Kuka Light-Weight Arm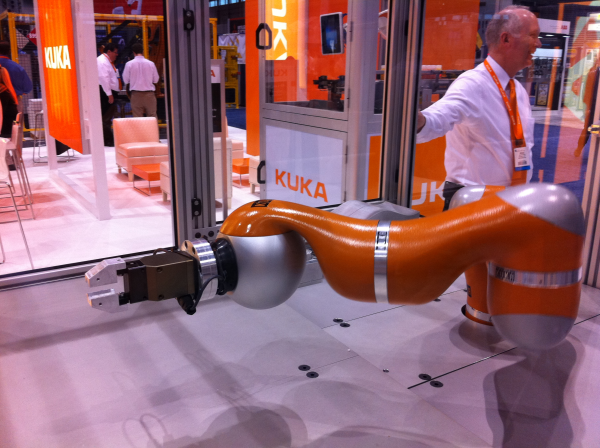 This Kuka Light-Weight arm is a human-safe arm that can adjust its stiffness using impedance control. It is intended to work in the same environment as humans in SME manufacturing and service robotics environments. Too bad the new robot safety standard is not out yet. I would have enjoyed interacting directly with the arm.
The Badest Robot : Motoman SDA5 Handling a Baseball Bat
Look at the end of the video. I would not want this bad boy to be angry at me when he has a baseball bat in his hand!
if you cannot see the video please click here.