12 Essential Blogs Featuring the Latest News on Robotics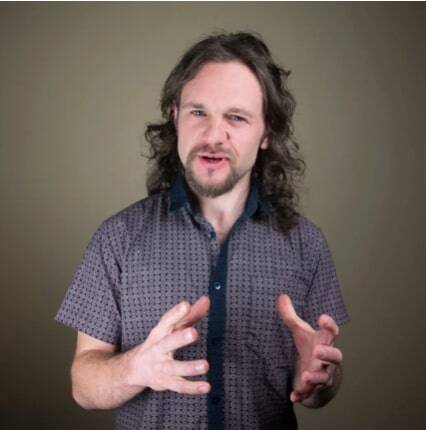 by
Alex Owen-Hill
. Last updated on Mar 31, 2020 12:58 PM
Posted on Oct 27, 2015 7:30 AM. 8 min read time
How can you keep up with the latest developments in robotics?
Which are the most reliable news sites about robots?
What blogs should you be reading?
To make it easy for you, here is a list of the 12 Essential News Blogs covering robotics that you should definitely add to your reading list.
You can find many news articles about robotics and automation in the media. However, most of these articles are not great — either they're too simplistic, too sensationalist, or both.
If you're truly interested in robotics (and you wouldn't be reading this article if you weren't) those media stories are usually too basic to be interesting. You probably want to hear about the latest developments, trends, and insights from inside the world of robotics. Not just yet another newspaper article telling you "Robots are going to take over the world!"
But, it's hard to know which blogs you should read to keep on top of the latest robotics news.
Here on the Robotiq Blog, we regularly publish an article called "What's New In Robotics This Week." This article is a great place to get the latest fascinating news in robotics, without having to search through the many news outlets yourself. Sign up to our mailing list to keep up to date with our latest news posts!
However, we know that a single article per week is probably not enough for you. You like to keep up-to-date with all of the latest news on robotics daily.
We've compiled a list of 12 of our favorite blogs that consistently provide accurate and timely information about robotics.
Since we published the first version of this article in 2015, it has grown to be one of our most popular posts ever! We have recently updated it and changed some of our recommendations, although many of the originals blogs are still the best available.
Top 7 Robotics-Only News Blogs
If you're just interested in robotics, you don't want to be fishing around in another news blogs to find your robotics news.
The following 7 sites are wholly devoted to covering the news, trends and issues within the robotics community. Some of them only look at specific aspects of robotics, such as investment or business, but most of them cover a wide range of robotic news stories from industry to the latest research projects.
As the name suggests, Robohub is a hub for all things robotics. As a first place to start, it is a great option. It draws from a dedicated community of voices within the industry, usually republishing posts originally published elsewhere (we let them post a few of our posts there).
You won't run out of things to read on Robohub as articles are posted several times a week. It describes itself as "more than just an online robotics news site." For anyone interested in reading about robotics from knowledgeable people within the industry, this is definitely a site to check out.
The Robotics Industries Association (known as RIA) posts almost every day. Their site is extremely comprehensive in tracking the business of robotics.
For the latest developments, RIA has a news stream, which covers stories from across the robotics industry. There is also an Industry Insights stream, where articles take a considered look at some of the issues behind robotics — if you're looking for an in-depth overview of a particular robotics topic (e.g. force and tactile sensing) these Industry Insights are a great place to start. RIA also holds very comprehensive webinars into robotics topics.
The Robot Report was founded by roboticist Frank Tobe, cofounder of ROBO Global (a stock index company for the robotics industry described below).
Back in 2015 (when I first published this list), Frank wrote the blog by himself. Since then, The Robot Report has grown into one of the best news sites for robotics with a team of writers to match.
The blog follows the business of robotics and regularly reports on developments from all areas of the robotics industry. Even after 5 years and a change of editorial style, The Robot Report remains my favorite robotics blog on this list. It provides a depth of understanding into the robotics industry and a unique perspective that is unsurpassed by most other blogs.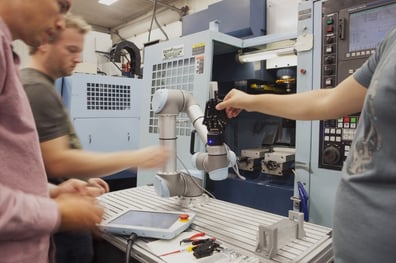 ROBO Global is a company that created the first-ever stock tracking index (ROBO) for the robotics industry. The blog covers robotics, artificial intelligence, and healthcare technology from an investment perspective.
When I first published this list, the blog only provided occasional posts about overall trends in robotics. Since then, they have really increased the quality and frequency of their coverage. They now regularly post in-depth articles about current issues and trends within the robotics industry.
The Robotics Business Review has claimed to be "The Largest, Most Comprehensive Online Robotics News and Information Resource". It certainly covers a huge range of robotics news stories and regularly publishes insights into the industry. Its stories are grouped into categories, including artificial intelligence, supply chain, robot development, and more.
In the past, its articles were hidden behind a paywall, but these days they are open for all to read. It also runs webinars into robotics topics.
A brand new addition to this list, Cobot Trends is published by the editorial team behind The Robot Report. It only started publishing in 2018 and is already packed with cobot-specific news stories and insights. As well as news, it also has a handy catalogue of different cobot models and a selection of case studies.
If you're specifically interested in collaborative robotics — which, of course, we are — this is a great place to keep yourself updated without any other robotics news getting in the way.
Here at Robotiq, we post news articles every week about robotics. As well as our weekly round-up of robotics news and regular insights, we have a huge amount of coverage about collaborative robots and how you can use them to improve your business. We cover regularly cover a variety of different news-related topics ranging from why partnerships are the future of robotics to the state of robotics in the packing industry.
Just check out our blog archive to find out more.
5 Science and Technology Sites with Great Robotics Coverage
Although they are not entirely dedicated to robotics, these 5 sites are all great places to find news about robotics. Some of them are big names in science and technology news, and with good reason. They post high-quality articles about robotics very frequently.
Phys.org is a dedicated online news service covering stories from science, technology and research. Its technology section curates and publishes stories about the latest technological developments. Robot-related posts are published here almost every day and the handy layout on the website allows you to easily and quickly skim through the headlines to pick out stories you think you'll find interesting. I often check out this blog first as it's one of the quickest ways to see a lot of new, quirky robotic developments.
The IEEE Spectrum is the magazine of the Institute of Electrical and Electronics Engineers. They provide in-depth, informed articles about many aspects of technology. The online Automaton blog publishes frequent news stories and insights relating to robotics and automation from a dedicated editorial team. If you want to really understand the technology behind a particular robotics news story, this is the blog to read.
A new addition to this list, ZNet covers the latest technology trends, issues and events. If you go to the main site and look for robotics news, you will probably struggle. However, the dedicated ZNet Robotics Blog is definitely worth checking out. It is written by journalist Greg Nichols, who has been writing robotics content for years at an impressive rate (publishing new robotics stories on most days of the week).
The Singularity Hub is devoted to "chronicling technological processes by highlighting the breakthroughs, players and issues shaping the future". It has one whole section completely dedicated to robotics, which publishes frequent posts that look deeper into the issues surrounding specific news stories within the field. Its robot-related posts are not published as often as other sites, but they are interesting because the posts look at "the far-reaching impacts of robotics on society and humanity."
Another new addition to this list, New Atlas has been covering news stories that "celebrate innovation and human endeavor" since 2002. It covers news stories in many different categories, from lifestyle to transport. Its robotics section regularly covers a variety of robot-related news stories.
But before you go to these other blogs, why not check out what we've got to offer right here on the Robotiq blog? You know, we don't only publish posts about robotic news, our customers and products. We also often publish articles that explore the deeper issues behind the latest robotic developments.
Have we missed your favorite robotic news blog? Make sure people know about it by posting it in the comments below.