What's New In Robotics This Week - Oct 06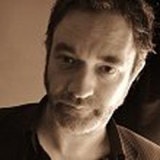 -Manufacturing & Cobot Roundup
-Brain-Computer Interface for Drones
-DeepMind Launches AI Ethics Unit
-Honda's Prototype Humanoid Bot
...and much more!
Manufacturing & Cobot Roundup
FANUC launched a new Roboshot range of bots designed for precision injection molding, as well as new video of its FANUC M-410iC/110 --a compact, palletizing robot with a 110kg payload, capable of performing 2,040 standard palletizing cycles per hour.
CNC grinding machine manufacturer Anca, unveiled a new industrial robot loader recently.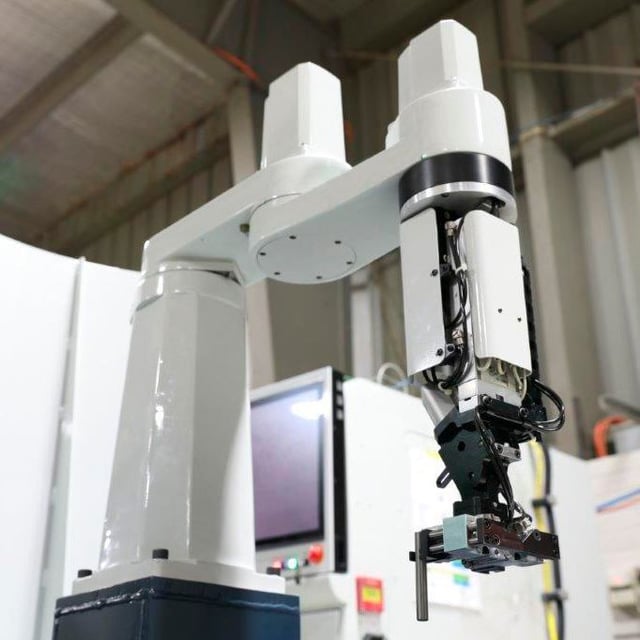 Caption: Visitors had the chance to see a preview of the robot loader, which is still in development, at EMO Hannover. (Image: Anca)
Via ETMM:
According to the company, the robot does not use a separate free-standing controller. Instead, the software runs within the machine's CNC core software, using the machine's operator panel. According to Anca, the company wants to deliver complete machining solutions to its customers and the robot loader is one step in that direction.
Japan's Ministry of Economy, Trade and Industry launched a new policy initiative designed to help businesses in robotics, biotechnology and autonomous driving to share data.
Via Nikkei Asian Review:
The policy push will take a cross-sectional approach [...] and apparently include the creation of certified "big-data banks" for sharing and using industrial data that can be gathered from such sources as machinery and automobiles. The ministry will give its stamp of approval to businesses that work on advanced data-sharing operations while also helping to make them eligible for benefits including tax breaks on facilities spending.
Meanwhile, Epson in collaboration with the Thai – German Institute (TGI) has launched the TGI – Epson Robotics Innovation Center --a venue for exhibitions, demonstrations and training related to the use of Epson robots. Established to educate Thai entrepreneurs about robotic-arm technologies, the centre promises "to enhance Thailand's manufacturing sector for its Thailand 4.0 vision," The Nation reported.

The European Commission's Business Innovation Observatory released a video that showcases the impact of mobile cobots on small-to-medium-size businesses...


Packaging World took a look at the "rise of collaborative machines" in packaging applications:
Packaging operations managers, robotic equipment developers, and packaging technology educators alike need to increase the number, quality, and accessibility of both on-line and hands-on courses they offer on collaborative robot operations management if the rising need for skilled computer and robot-savvy workers is to be filled.

Workers who develop and perfect their collaborating-with-robots skills will prosper and find higher pay grade positions open to them. Those who don't will lose their jobs, even as more (albeit higher-skilled) operator positions open up.
Germans researchers showed off a system for human-robot collaboration...
Today's industrial robots are nothing like the strange robots we see in science fiction. If anything, the robots used in manufacturing are "boring," according to Rethinks Robotics CEO, Jim Lawton, writing in Forbes:
As manufacturers increasingly deploy smart, collaborative robots in an ever-broadening portfolio of tasks, in a wider range of industries, these robots are poised to become an integral asset in the world of digital manufacturing. Intelligent contributions to process improvement, quality and more robust operations are only the beginning.
Engineering.Com caught up with Chris Tur, CEO of Roboworld, to talk about the firm's teaching pendant protection technology, which was showcased at Robotiq's RUC 2017 event...



The global robotics market is growing so much faster than expected that shortages are emerging in critical components, according to Frank Tobe at Robohub:
Bottom Line
The disparity between the projections of these research reports is wide but the CAGRs are mostly all double digit. It is easy to conclude as BCG did – that the robotics industry is growing faster than expected.
Elsewhere, Robotiq CEO, Samuel Bouchard, featured in Chief Executive on the topic of manufacturers adopting cobots; the global mobile cobots market will register significant growth from 2016–2024, according to a new report; Engadget reported that Adidas' robot factory is now fully functional and ready to start prodcing the first shoe that will be sold to the public.


Brain-Computer Interface for Drones
Swarms of drones controlled by brain-computer interfaces are closer to reality, thanks to the work of researchers at the Human-Oriented Robotics and Control Lab at Arizona State University, led by director, Panos Artemiadis.
Via TechRadar:
Artemiadis is predicting that imminent brain-computer interface technology will revolutionise our relationships with drones, allowing us to control swarms of UAVs at the same time and do things that would be impossible with a single drone.
These new tasks include using swarms of drones for search and rescue operations, agricultural analysis, and cyber-physical surveillance.
Intel showcased some of its environmental work using drones in the Arctic...
In other UAV-related news: the US investigating a reported collision between a civilian drone and an Army helicopter; the Waveglider marine drone successfully completed its 7-day Great Barrier Reef research study; Boeing announced plans to acquire Aurora Flight Sciences Corp. in a move that could lead to the production of unanned, flying taxis; and start-up Fortem Tech has developed a drone-hunting drone designed to pull trespassing vehicles out of the sky with a net, while keeping onlookers safe below.


DeepMind Launches AI Ethics Unit
Google-owned AI firm DeepMind announced the official launch of its DeepMind Ethics & Society research unit focused on the ethical and societal implications of artificial intelligence.
Comprised of eight full-time DeepMind employees and six, unpaid external fellows, the unit has been in development for the past 18 months, and is expected to swell to 25 in number within the next year.
This video from 2016 features DeepMind's co-founder Mustafa Suleyman talking about ethics and AI...



Wired reports:
Headed by technology consultant Sean Legassick and former Google UK and EU policy manager and government adviser Verity Harding, DMES will work alongside technologists within DeepMind and fund external research based on six areas: privacy transparency and fairness; economic impacts; governance and accountability; managing AI risk; AI morality and values; and how AI can address the world's challenges.
Quartz (sounding a little skeptical) and The Guardian have more.
Honda's Prototype Humanoid Bot
Honda unveiled a new, prototype humanoid robot this week. Designed for use in inspection and disaster applications, the E2-DR robot is flexible, strong, and waterproof.
IEEE Spectrum reports:
E2-DR is 1.68 meters high and weighs 85 kilograms, which includes a 1000-Wh lithion-ion battery good for a 90-minute operating time. At only 25 cm "thick," it can squeeze through 30-cm gaps, a size which Honda designed towards because factories often have "shortcut" passages of about that width that can be used to get around blocked corridors. E2-DR has a total of 33 degrees of freedom, including 8 DoFs per arm, 6 DoFs per leg, 2 for its torso, and 1 for hands and head.
Via The Verge:
The robot can rotate its torso 180 degrees, and its hands can grip, enabling it to climb up stairs. Honda imagines the robot will work with wireless tools, so the amount of dexterity in the robot's hands won't matter as much. The robot itself is able to walk at 2 km/h, step over a 200mm pipe, walk on debris, walk through 26 mm/hour of rain for 20 minutes, and climb up and down a vertical ladder.
Despite the unpredictable times we live in, I'll be back next week with more news from the world of robotics.
Until then, please enjoy these videos and links!



Robotic bugs train insects to be helpers (PhysOrg)
VR operated robots could cut out the commute for factory workers (The Engineer)
Bearing optimisation for robotic applications (Eureka!)
There's now a robot you can eat (Quartz)
Spacewalkers Install New Hand on Station's Robot Arm (U.S. News)
Searching for survivors of the Mexico earthquake—with snake robots (Science Magazine)
Carmakers ready robot cars as federal rules advance (Detroit News)
Counting Down the 10 Most Important Robots in History (Digital Trends)
Robot clones to teach us about ourselves (SBS)
GM more than doubles self-driving car test fleet in California (Nasdaq)