What's New in Robotics This Week - Mar 24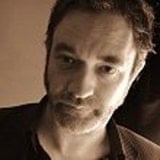 by
Emmet Cole
. Last updated on Mar 24, 2017 7:00 AM
Posted on Mar 24, 2017 7:00 AM. 9 min read time
NASA Space Bots Brief; Meet Hiroshi Ishiguro's Latest Android; RoboThespian Hits The Stage; The Robots & Humans Jobs Debate; and much more. We hope that the news we have selected will interest and amuse you. Enjoy!
NASA Space Bots Brief
It's been a busy week for space robot creators at NASA.
First up is the Pop-Up Flat Folding Explorer Robot ( or "PUFFER") that's under development at NASA's Jet Propulsion Laboratory in Pasadena, California.
From PhysOrg (via NASA):
JPL's Kalind Carpenter, who specializes in robotic mobility, made four wheels for the folding bot on a 3-D printer. Their first prototype was little more than rolling origami, but it quickly grew more complex.

The wheels evolved, going from four to two, and gaining treads that allow it to climb inclines. They can also be folded over the main body, allowing PUFFER to crawl. A tail was added for stabilization. Solar panels on PUFFER's belly allow it to flip over and recharge in the sun.

The team partnered with the Biomimetic Millisystems Lab, which developed a "skittering walk" that keeps the bot inching forward, one wheel at a time, without slipping. A company called Distant Focus Corporation, Champaign, Illinois, provided a high-resolution microimager sensitive enough to see objects that are just 10 microns in size—a fraction of a diameter of a human hair.
Meanwhile a separate group of researchers at JPL has created a design for a Venus rover that relies on mechanical designs to avoid some of the frazzled electronics issues that plague robots in high-radiation environments.
Discover explains:
The Automaton Rover for Extreme Environments (AREE) — which recently received a NASA Innovative Advanced Concepts grant — is built entirely of hardened metals and guided by a clockwork computer. The rover is still far from a planned mission, but it would be able to collect weeks' worth of climate and seismic data from Venus' surface, all recorded on phonograph-style records that periodically would be lifted by balloon to an overhead drone.
NASA's humanoid robot Valkyrie has also been in the news as it prepares for a possible mission to Mars. Science Times and PhysOrg have the details:
Dr. Dezhen Song, a professor in the Department of Computer Science and Engineering at Texas A&M University, is working on a collaborative project with NASA's Johnson Space Center to develop localization and mapping algorithms for an astronaut robot (Robonaut) to make better use of the crew's time, and to perform dangerous tasks in lieu of a human.

To utilize all tools and facilities developed for human astronauts, the team is working together to build a human-like robot with similar body configurations such as arms and hands. Due to the lack of GPS signals, the current Robonaut prototype cannot localize itself in the International Space Station (ISS).
RoboThespian Hits The Stage
One of the leading stars of a new play touring the UK is a robot created by Engineered Arts. The "RoboThespian" robot appears in Spillikin, a play about a humanoid robot that serves as the companion of a woman with Alzheimer's disease.
Voice of America has more:
"It's a story about a robot maker. All of his life he builds robots, and he develops degenerative illness in mid-life," said Writer and director Jon Welch. "And realizes he's not going to live to remain a companion to his wife. His wife, by now, is developing early Alzheimer's, so he builds his final creation, his final robot be a companion to his wife."
RoboThespian is not autonomous --the robot uses some 400 pre-programmed triggers and routines to play its part.
Quartz explains:
"The robot will always say the same thing and move in the same way depending on what cue is being triggered at what particular time," said Jon Welch.
That can put a lot of pressure on the human actor "to always have the right lines, always stand in the right place so that the robot is looking at the right direction at that particular moment," Welch said.
The Robots & Humans Jobs Debate
The conversations around human labor displacement due to automation, Gates' proposed tax on robots, and related issues continued this week. First up, Deutsche Welle ran a piece which asked "The future, the robots, and... us?":
But eventually, Pepper set off the nearby coffee machine after I'd asked him to. And then he told me a dirty joke and broke out in laughter, which in turn made me chuckle. There it was. A robot had charmed me. I felt a weird sense of connection with, well, a machine. The hand gestures, the way the face looks at you from below - it's easy to forget for a moment that Pepper is just plastic, computer chips and software.
Elsewhere, IndraStra asks "Does A New Breed of Robots Threat to Human Jobs?," the Malay Mail Online expresses the view that "making dumb industrial robots smart helps them work with humans," and Business Insider suggested how Bill Gates' proposal for a robot tax could be implemented.
Meanwhile, Robotics Business Review reported on European Union plans to legislate for (and possibly tax) robots in the future:
Why is the EU leading this push for additional regulation? The key lies in the regulations of the European Parliament and the desire to get ahead of the innovation curve that is occurring in robotics, autonomous vehicles, and AI. [...] Thus the EU has decided to evaluate the market and try to protect the public from dangerous situations such as collisions with robots. The draft report is intended to help ensure continuity of regulations and provide international manufacturers with a uniform set of safety protocols.
Robotics Business Review announced its 2017 RBR50 List recently to recognize "the global best of the best among robotics innovators, suppliers, and influencers." Robotiq is there.


Meet Hiroshi Ishiguro's New Android
As the conference season really gets going, Hiroshi Ishiguro, the famed Japanese creator of advanced androids and robots has been in the news, wowing journalists (and others) with his creations.
Fast Company's Harry McCracken sat down with Ishiguro to talk androids, culture, and technology:
On the tech side, making a robot look and behave like a person involves everything from electronics to the silicone Ishiguro's team uses to simulate skin. "We have a technology to precisely control pneumatic actuators," he says, noting, as an example of what they need to re-create, that "the human shoulder has four degrees of freedom."

Ishiguro sees applications for his imitation people everywhere–he gave the receptionist job at his robotics lab to one and, he says, 80% of visitors mistook it for a human. "In the near future, we're planning to have a TV program with an android newscaster," he says. "They have to work weekdays, weekends, at midnight."
Ishiguro recently revealed a new creation, dubbed "Androidol U."
Robotics Trends has the details:
"Androidol U is a fully autonomous conversational robot developed for Niconico Live," said Ishiguro, who estimates the machine has about 14 degrees of freedom (DOF). "On Niconico, questions are coming as texts, therefore U does not need to recognize voices. Its 40% recognition rate is enough for Niconico. Usually, users are sending many questions at the same time, say, more than 10 questions. U can chose an easy question to answer."
I'll be back next week with more news from the world of robotics. Until then, I hope you enjoy these videos and links!

Autonomous Cars Will Be "Private, Intimate Spaces" (Inverse)
AutoX Self-Driving Car Uses $50 Off-the-Shelf Cameras (Robotics Trends)
Robots Have Existential Crises, Too (New York Times)
How Pedestrians Will Defeat Autonomous Vehicles (Scientific American)
After 75 years, Isaac Asimov's Three Laws of Robotics need updating (The Conversation)
Meet 'Professor X,' the AI genius (Business Insider)
Can a robot help your hydroponic garden grow? (Daily Herald)
A.I. Is Doing Legal Work. But It Won't Replace Lawyers, Yet. (New York Times)
Take A Look At How An Algorithm And Artificial Intelligence Are Evolving Machine Communications (Forbes)
Dr. Julie Carpenter on "rogue AI robots" and more (RoboPsych Podcast)