What's New In Robotics This Week - Jun 24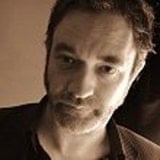 by
Emmet Cole
. Last updated on Jun 24, 2016 7:00 AM
Posted on Jun 24, 2016 7:00 AM. 7 min read time
Automatica coverage; New sUAS rules; limiting cuteness in robot design; bots to become electronic persons?; European Robotics League launches; and much more. Find out what's happening in our robotics universe this week. We hope that the news we have selected will interest and amuse you. Enjoy!
What Knocked Our Socks Off Today @Automatica (Robotiq)
The Automatica trade show taking place in Munich this week is one of the largest robotics events in history. It brings industry experts, academics, manufacturers, customers, and others together to showcase new products and ideas and form new relationships.

Robotiq is there too, of course, and we're providing live-blogging coverage of the event from start to finish. Stay tuned to this blog for all the latest news from Automatica, including the launch of a brand-new collaborative robot with a whopping 60kg payload:
At 12:30m, the curtain was pulled back to reveal…

.. an impressively huge collaborative robot! The AURA robot has a massive 60kg payload capacity, by far the highest for any current collaborative robot.

In his presentation, Comau's CEO Mauro Fenzi, talked about the future of Comau. The company is 40 years old, he said "and getting younger and younger."
FAA announcement for sUAS met with industry excitement (Robohub)

The US Federal Aviation Administration (FAA) released a set of highly anticipated rules governing the operation of small UAS (sUAS) for commercial purposes this week.

Scheduled to take effect in late August, the new rules generally follow the proposals contained in the Notice of Proposed Rulemaking (NPRM) that was issued by the FAA in February 2015.
One of the most significant changes for industry is that commercial operations that fit within the framework of Part 107 will no longer require approval by exemption, which has typically taken months to secure. Undoubtedly, the new framework will mean increased efficiency for commercial operators who will also not be required to secure airworthiness certification for their sUAS.

The fact that operators will no longer be required to hold a manned aircraft pilot's license and can instead take a knowledge test to obtain a sUAS operator's certificate is a significant win for the industry that will open up the skies to make more operators. Brendan Schulman, VP of Policy and Legal at DJI remarks:

"This is a global precedent. The most respected aviation authority in the world has concluded that drones may be operated safely for basic commercial operations without requiring airworthiness certification and without requiring pilots to pass a practical flight examination. This reflects how fundamentally safe and beneficial this technology is, and is a model that should be adopted worldwide."
The Association for Unmanned Vehicle Systems International (AUVSI) welcomed the news in a statement:
"Today's release of the final small UAS rule by the FAA is a critical milestone in the integration process, and a long-awaited victory for American businesses and innovators. It establishes a clear regulatory framework and helps to reduce many barriers to civil and commercial operations, allowing anyone who follows the rules to fly in the national airspace.

"Accelerating civil and commercial UAS operations will not only help businesses harness tremendous potential of UAS, it will also help unlock the economic impact and job creation potential of the technology. Once UAS are fully integrated into the national airspace and become more widely used, the industry will continue to grow as a job creator and generate significant economic impact.
This is massive news for the commercial drone sector.. and long overdue.
Too Cute for Their Own Good, Robots Get Self-Defense Instincts (Wall Street Journal)


Designers working on bots for use in public spaces have to thread a fine line between creating robots that are nonthreatening so that people are comfortable engaging with them, but not so cute that people don't take them seriously. The team behind Knightscope's security robot "K5" took on that challenge, going through hundreds of design permutations to find the sweet spot for K5's sensors.
They also found that making some modifications to the robot's behavior improved the efficacy and quality of human-robot interaction.
"The K5's designers, along with the shriek, programmed it to stop moving if cornered. Being boring, they found, is an antidote to cuteness.

At Palo Alto's Stanford Shopping Center, a group of young adults chased the robot past a Starbucks and Jamba Juice. When they surrounded the K5, it stopped moving. They lost interest, wandering away toward a California Pizza Kitchen."
The choice between robots and pizza is a tough one for anybody to make, especially a kid. Of course with Pepper appearing in pizza restaurants and development of pizza-making humanoid RoDyMan well underway, future generations of children will not be faced with such a difficult existential choice.
Europe's Robots to Become 'Electronic Persons' Under Draft Plan (Reuters)




A draft European Union plan could see robot workers being classed as "electronic persons" with all the legal rights that would entail, including social security payments.
The draft motion called on the European Commission to consider "that at least the most sophisticated autonomous robots could be established as having the status of electronic persons with specific rights and obligations".

It also suggested the creation of a register for smart autonomous robots, which would link each one to funds established to cover its legal liabilities.
The reaction from some industry leaders has been less than enthusiastic.
Patrick Schwarzkopf, managing director of the VDMA's robotic and automation department, said: "That we would create a legal framework with electronic persons - that's something that could happen in 50 years but not in 10 years."

"We think it would be very bureaucratic and would stunt the development of robotics," he told reporters at the Automatica robotics trade fair robotics trade fair in Munich, while acknowledging that a legal framework for self-driving cars would be needed soon.
Schwarzkopf may well be correct about the timescales involved, but it's great to see policymakers taking robotics seriously enough to raise and debate these issues.
European Robotics League to launch at RoboCup 2016 in Leipzig (SPARC)
Set to launch June 30th, the European Robotics League (ERL) will pit international teams against each other in three robotics categories: industrial, service and emergency robotics. Local matches and regional tournaments will take place around Europe over the course of the next year.
"The European Robotics League will spur innovation and entrepreneurship and both maintain and extend European leadership in robotics", says Dr. Rainer Bischoff, Vice-President Industry of euRobotics aisbl and Head of Corporate Research at KUKA. "It is a unique opportunity to break down real-world challenges into a competition format, similar to the UEFA Champions League in football, which is exciting for robotics scientists, the robotics industry and the general public alike."
The industrial robotics segment of the competition will focus on manipulation, handling, assembly, and transport of work pieces. The league will use "scaled-down factory environment and desktop-size robots" for mobile manipulation. Challenges for the teams will include "performing a variety of work steps at different locations on the shop floor and automating high-mix low-volume production using a limited number of, but flexible production equipment."
And Finally...
Robots, swarming drones and 'Iron Man': Welcome to the new arms race (Washington Post)
Google Gets Practical about the Dangers of AI (MIT technology Review)
Kiwi workers don't fear 'robot redundancy' (Otago Daily Times)
Watch Out Humans - Robots Have Mastered Motion Planning (Factor Tech)
Tend.ai trains your robot to operate dozens of 3D printers and laser cutters at a time (TechCrunch)
Artificially Intelligent Russian Robot Makes a Run for It … Again (LiveScience)