What's New In Robotics This Week - Apr 8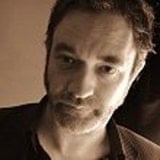 by
Emmet Cole
. Last updated on May 05, 2016 4:15 PM
Posted on Apr 08, 2016 7:00 AM. 7 min read time
TS 15066 guidelines ensures human robot safety; Breakthrough 3D printing for solids and liquids; Japanese childcare robots; FDA exoskeleton approval; Human-robot interaction gets weird (again), and much more. Find out what's happening in our robotics universe this week. We hope that the news we have selected will interest and amuse you. Enjoy!
Bringing Asimov's laws to life: TS 15066 guideline shows how to ensure robots don't harm humans (TechRepublic)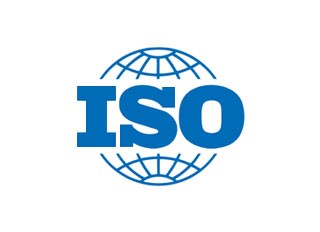 If you're a regular visitor to this blog, you'll know that a new technical specification TS 15066, which outlines how to perform a risk assessment for collaborative robot installations, was released recently.

Bob Doyle, Director of Communications at the Association for Advancing Automation, spoke with TechRepublic about the new Tech Spec:
In 2011, the Robotic Industries Association published industrial robot safety standards ISO 10218-1 and ISO 10218-2, establishing guidelines for safety in robot-human working settings. Now, a technical guideline called TS 15066 provides specific information on how (and how closely) humans can work with collaborative robot systems.

The new standard was written, said Doyle, to identify and define the processes and procedures to take place to maintain safety when working with any robots. The TS, he said, "goes above and beyond, and addresses this issue of collaborative robots. When the original one was written, it was more focused on the traditional industrial robots—not this notion of collaborative systems."
MIT 'breakthrough' 3D printing technique can print out solids and liquids at the same time (International Business Times)
Researchers at MIT have developed new a 3D printing technique called "Printable Hydraulics" that could be used to fabricate entire robots in a single sitting. The technique enables commercial 3D printers to be adapted to print out solids and liquids at the same time.
The 3D printer can lay out either solids or liquids, and comes with an algorithm that decides when the printer should put down a liquid droplet or solid droplet, allowing users to create objects that were not possible to create before, including 3D printed hydraulic mechanisms for robotics.
"The ultimate goal of this work is to be able to tell a 3D printer to print out a robot to fulfil a specific function, such as a robot to clean your floor, crawl through rubble or pick up and shelve books," said CSAIL director, Daniela Rus.

"So you tell the printer what you want, and you would like the printer to figure out and fabricate the design, and integrate the computational programming, so the robot could walk itself out of the printer."
Robotics makes baby steps toward solving Japan's child care shortage (Japan Times)

Japan's elder and home care robots are well known, their popularity driven primarily by an ageing demographic. But Japan has another problem, a shortage of childcare workers. Enter RoHo Care, a "high-tech solution to the staffing crisis that forced the Health, Labor and Welfare Ministry to announce emergency measures this week".
Roho incorporates a "care-android" (dubbed Or-B) and a sentinel drone designed to monitor, protect and help shepherd children around.

The team behind the project claim that RoHo Care facilities staffed with only four Or-B and one human supervisor could handle upward of 60 children — three times higher than the average current child-to-staff ratio.
"Or-B's voice can be female, male or gender neutral," said Yoshikazu Musaki, a specialist in early childhood education. Furthermore its learning capabilities, coupled with the latest in artificial intelligence, will allow it to customize its care to each child, Musaki added.

This will draw on the daily diaries, called renrakucho in Japanese, traditionally used for communication between a family and child care facility. In RoHo's system, the diaries will take the form of a dedicated smartphone app, and the information will be uploaded to the Motherboard, a cloud-based database.

"The ability to cross-reference the information on the Motherboard, while monitoring a child's nutrition and activity patterns, should give us excellent insight into a child's progress," Musaki said.
The system will undergo a trial run this summer. Full-scale implementation of the system is expected in 2018.

Oh, and that photo? Don't worry. It's just an artist's conception.
Touching a Robot's 'Intimate Parts' Makes People Uncomfortable (Automaton)
Human-robot interaction researchers have found more evidence that robots trigger strong social reactions in humans via a set of experiments that measured the levels of attention, alertness, and awareness experienced by humans when they touch different parts of a humanoid robot.
"Robots can elicit powerful social responses from people. These responses arise from an inherent tendency for people to treat media that are 'close enough' to being human like real people. These responses are not simply an act of playing along—they occur on a deeper physiological level. People are not inherently built to differentiate between technology and humans. Consequently, primitive responses in human physiology to cues like movement, language and social intent can be elicited by robots just as they would by real people."
Ekso GT™ Robotic Exoskeleton Cleared by FDA for Use With Stroke and Spinal Cord Injury Patients (GlobeNewsWire)
Exoskeleton manufacturer, Ekso Bionics, received FDA approval to market its wearable Ekso GT robotic exoskeleton this week, becoming the first company to receive approval from the FDA for robotic exoskeleton use in stroke recovery. The Ekso GT is designed for use in treating stroke patients who are paralyzed on half of their bodies, and those with spinal cord injuries from the lower and mid-back to near the shoulders.
So far, however, the company hasn't broken through to profitability. Although its revenues last year jumped 63 percent to $8.7 million, from $5.3 million a year earlier, it had a 2015 net loss of $24.2 million. And it's stock has been trading for less than $1 a share on the OTC market. Over the years, it's raised $36.82 million, according to CrunchBase, including $22.76 million in an early December 2014 IPO.

[Company president and CEO] Thomas Looby acknowledged it may take several years for the company to become profitable, but said over the last two years it has focused intensively on commercialization, including expanding its engineering services business. That unit has won big grants from federal agencies such as the U.S. Department of Defense and the National Institutes of Health.

Making money on medical devices "is a long road," Looby told me Monday, in part due to lower than ideal reimbursement. "But this is a great milestone."
And Finally...
An early contender for Headline of the Year...
Google self-driving car brakes for wheelchair lady chasing duck with broom (SiliconBeat)
Scarlett Johansson lookalike robot created by Hong Kong man in his flat (via Independent)
Pope Co. using underwater robot for search and rescue (via THV11)
And More...
'Insect Eyes' System Could Improve Drone Flight Navigation (R&D)
New robots will drive sector to $123bn by 2026 (ZDNet)
Robots will make a pizza in three minutes (TimesLive)
NASA Ramps Up Research On 'Humanoid Robots' For 'Extreme' Unmanned Space Probes (Inquisitr)
Gestures improve communication, even with robots (Science Daily)