What's New In Robotics? 29.03.2019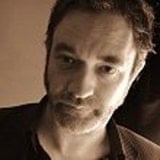 by
Emmet Cole
. Last updated on Mar 29, 2019 9:21 AM
Posted on Mar 29, 2019 9:19 AM. 8 min read time
Hi! In this week's news mix: we meet cobot smoothie 'Chef B', ProcoMachinery launches cobot packing solution and cobots.ie goes on tour. We also encounter a microrobot swarm, wonder at disposable drones, meet a robot that's so soft it's scarcely there at all and much more!
Cobots & manufacturing
Google researchers unveiled TossingBot this week. Developed in collaboration with experts at Princeton, Columbia, and MIT TossingBot is "a picking robot for our real, random world that learns to grasp and throw objects into selected boxes outside its natural range."


TossingBot in action. Credit: Google
Via Google:
TossingBot jointly learns grasping and throwing policies using an end-to-end neural network that maps from visual observations to control parameters for motion primitives. Using overhead cameras to track where objects land, TossingBot improves itself over time through self-supervision.
(Paper: TossingBot: Learning to Throw Arbitrary Objects with Residual Physics)
Canadian robotics firm Proco Machinery has launched a cobot-based, lay-flat packing technology that enables blow molders to pack plastic bottles on their sides, as opposed to placing them with necks up or down.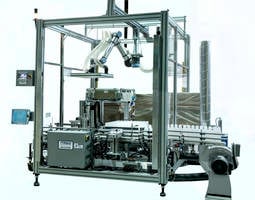 Credit: Proco Machinery
Thomas Net reports:
Proco's new Lay Flat Tooling innovation helps blow molders and brand owners maximize product capacity for a given container. The company has developed two sets of tooling for two different applications - one for straight neck-to-neck packaging in the box and another for offset neck orientation from row to row. This potentially allows a blow molder of bottles to pack 270 bottles in a box instead of 250, resulting in maximized capacity and tremendous savings on freight cost.
Netherlands-based oil burner component manufacturer Fluidics Instruments is using 12 cobots from Universal Robots to help it continue making "the best nozzles in the world"...
Cobots.ie, a recently-launched cobot specialist that provides hardware, after sales support & training for Universal Robots' cobots has been showcasing the technology at a series of events throughout Ireland.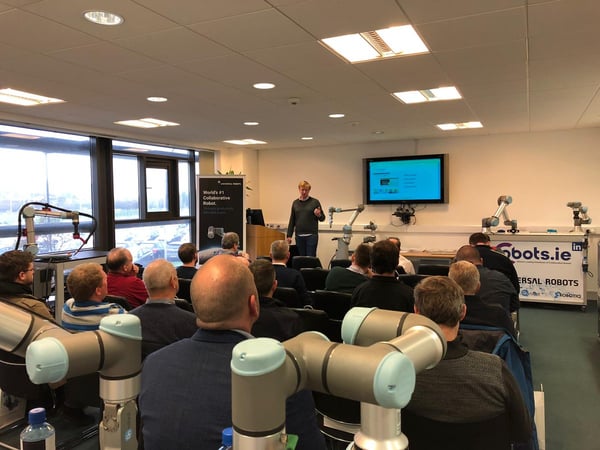 Ireland's Northwest region is a hub for pharma, bio-pharma and machining companies. Credit: Cobots.ie
A new, smoothie-making cobot has begun testing on The University of San Francisco's campus. Dubbed "Chef B," the cobot (which features a Robotiq gripper) can blend and dispense 35 to 45 smoothies per hour. ABC 7 News visited campus to take a look...
Cobots are increasingly popular in the food production sector, with the Association for Packaging and Processing Technologies (PMMI), identifying collaborative robots as an important trend. A newly released infographic from PMMI highlights the importance of automation in food production. (H/T Engineering.com)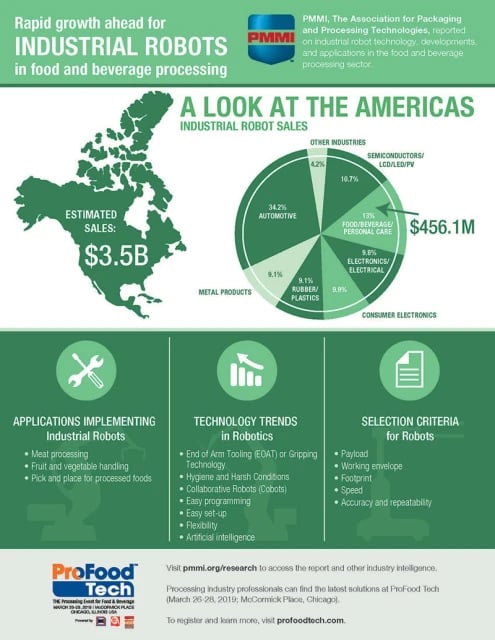 Germany's Factory of the Future explores the various ways cobots can assist humans across a wide range of tasks, including automotive assembly...
Meanwhile, in other cobot-related reading:
Elsewhere...
Researchers from the Harbin Institute of Technology in China and Michigan State University in the U.S. have revealed a way to control swarming microrobots that enables them to form into multiple types of shapes.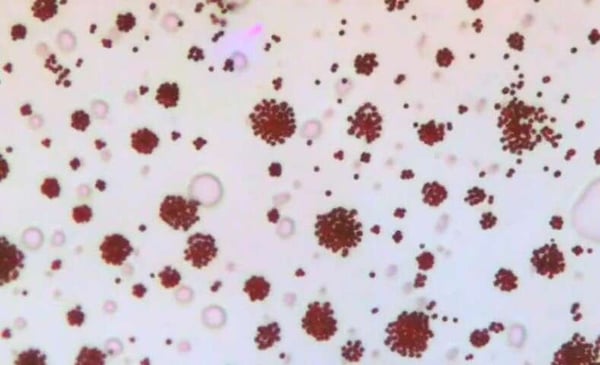 Credit: MSU
Via TechXplore:
The robots in the experiments were actually just single grains of hematite—they were suspended in a liquid and manipulated using specialized magnets. By controlling the frequency and direction of the magnetic field, the researchers were able to get each robot to spin, roll, oscillate and tumble independently. When the magnetic field was controlled for a whole group of the robots, the result was a controllable swarm.
(Paper: Reconfigurable magnetic microrobot swarm)
U.S. Marines have successfully tested a new type of disposable delivery drone developed by Logistic Gliders Inc.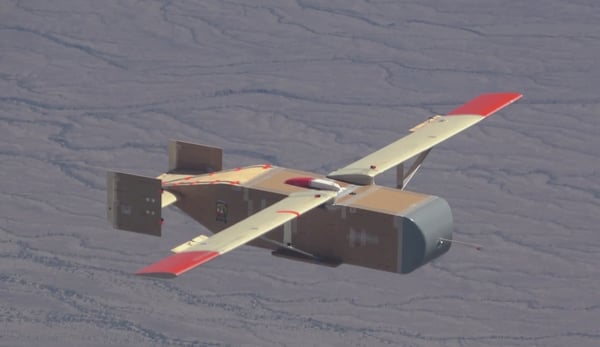 Credit: Logistic Gliders Inc.
IEEE Spectrum has the lowdown:
The glider can be so cheap because it's not designed to be reused—it performs one single delivery mission that involves a (hopefully gentle) crash at the end, the supplies are removed from the inside, and then the glider is abandoned. Plus, you save money on more than the glider itself, because you don't have to risk a manned aircraft that likely costs thousands of dollars per hour to fly.
Mitsubishi Heavy Industries unveiled a pair of firefighting robots this week that can collaborate in environments that are too hazardous for humans.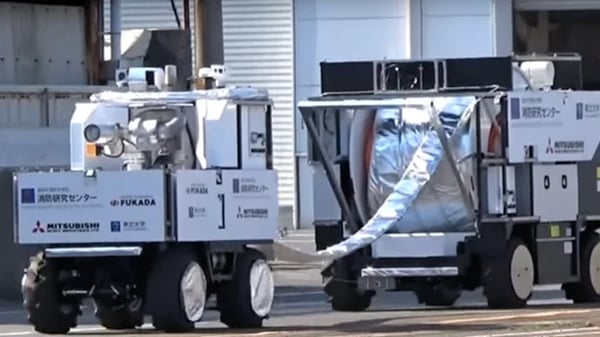 Credit: Mitsubishi Heavy Industries
Via New Atlas:
As the Hose bot it moves along, it lays out a heavy duty firehose extension with 150 mm inner diameter. When everything is connected up, the 2,170 x 1,460 x 2,070 mm (85.4 x 57.4 x 81.4 in), 1,600 kg (3,527 lb) Cannon bot soaks or suffocates the flames with water or foam, and can drench a scene with up to 4,000 liters per minute at 1 megapascal (MPa) of pressure.
And in other news:
Come by next week for more of the latest robotics news! Until then, please enjoy...
Five vids for Friday
1. NVIDIA and Ghost Robotics are working on agile and dexterous mobile robot platforms, as shown in this new video that coincides with the recent launch of NVIDIA's Isaac SDK, Robot Engine and SIM packages for robot developers.
2. Engineers from Brigham Young University have (w/ funding assistance from NASA) developed inflatable robots that can operate safely in circumstances where rigid robots may cause injury to people or property.
3. Boston Dynamics unveiled a stunning new iteration of its Handle robot. (H/T c|net)
4. Researchers at Harvard have brought the term "soft robot" to a new level with the unveiling of a bot that's made out of rubber and air. (H/T Cosmos Magazine)
5. The Technical University of Munich's LOLA humanoid is now able to walk over uneven terrain without relying on vision-based information thanks to a newly-developed ground force control scheme that handles ground-height variations and unplanned partial footholds. (Paper: A Force-Control Scheme for BipedRobots to Walk over Uneven Terrain)