What's New In Robotics? 23.08.2019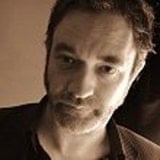 by
Emmet Cole
. Last updated on Aug 23, 2019 7:16 AM
Posted on Aug 23, 2019 7:01 AM. 9 min read time
Good morning. In this week's news mix: Omron and Robotiq find compatibility, RIA releases fresh industry stats, and Chinese official warns of "significant change." We also go mushroom picking with Technology Brewing Corp., go "Oooh!" at KAIST's artificial muscles, marvel at our new era of human-robot interaction and much more!
Cobots & manufacturing
Collaborative robot tool and software specialists Robotiq has announced that its AirPick and EPick vacuum grippers are compatible with Omron's TM Series cobots. The announcement coincides with a software update for Robotiq's adaptive grippers.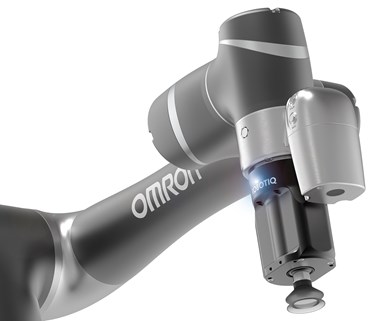 Credit: Robotiq
Via Modern Machine Shop:
Omron's president and CEO, Tom Mathias, explains that his company has created a Plug&Play ecosystem of peripherals and software compatible with its collaborative robots. "We are excited to partner with Robotiq as part of this Plug&Play offering," he adds. "Several of Robotiq's end effectors are already offered as plug-and-play grippers, and the addition of these two vacuum grippers adds to the functionality of our collaborative robots."
Apex Motion Control released video this week showcasing its nifty Baker-Bot cobot setup...

Fresh Robotic Industries Association statistics show 7.2% growth in the North American robotics market in the first half of 2019. Via Robotic Industries Association:
In the second quarter alone, North American companies ordered 8,572 robots, valued at $446 million. This represents a growth of 19.2% in number of robots ordered, and a 0.6% boost in dollars compared to the same time period in 2018.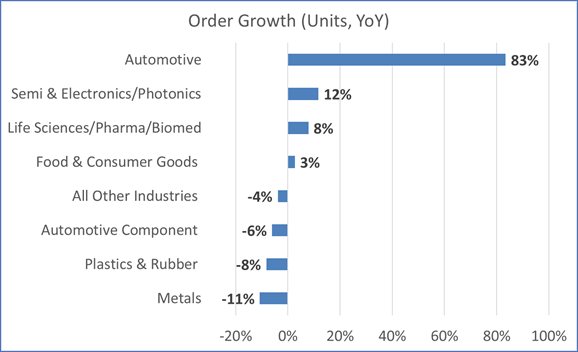 Credit: Robotic Industries Association
Reuters noted the impact of low cost cobots on the numbers:
The average price of robots continues to decline as businesses shift toward buying a new generation of smaller, more flexible machines now coming on the market. The declining cost is one reason more businesses are adopting the technology.
Meanwhile, Xin Guobin, deputy head of China's Ministry of Industry and Information Technology, speaking at the 2019 World Robot Conference this week, warned that the country's slowing industrial robotics sector is set to see "significant change." CX Live reports from Beijing:
Xin said that the global trade environment, fears of a downtown in the world economy, and the poor performance of China's automakers — which use many of the country's industrial robots — had led to predictions of lower growth and further industry reshuffles. He did not provide specific industry data. China's industrial robot companies are still in the "discovery stage," where risks and uncertainties in the sector prevail, Xin added.
Robotiq's Kim Nollner joined the Air Hydro Power podcast to discuss Lean Robotics and the advantages of implementing easy-to-use, advanced end-effectors on your collaborative robots.
Elsewhere...
Canadian robotics company Technology Brewing Corporation has been awarded CAD50,000 from the Agritech Innovation Challenge to further its development of a vision-guided robot that's able to pick, trim and place mushrooms in store-ready boxes.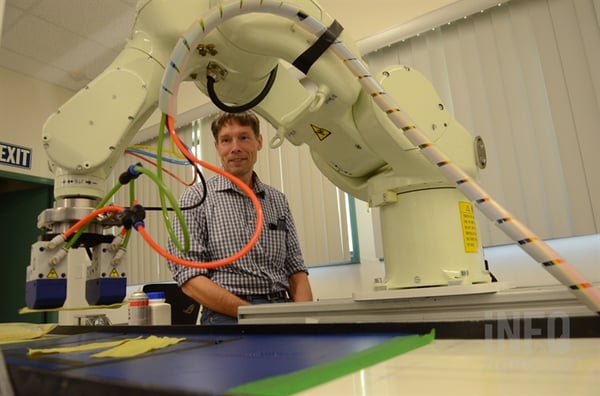 Technology Brewing Corporation founder Mike Boudreau with a
prototype gauze-packing system. Credit: iNFOnews.ca
iNFOnews.ca reports:
As mushrooms come in different shapes and sizes, and at some stages of their growth double in size in just 24 hours, Boudreau's company is developing a robot that can see the mushrooms, identify which ones to pick and which to leave.So why mushrooms?"These are jobs that people don't want to do, that's why there's a demand for the robots in the first place," Boudreau said.
After raising USD40 million in Series A funding, Starship Technologies announced a plan this week that could see the firm deploy thousands of its autonomous delivery robots on more than 100 US college campuses over the next two years.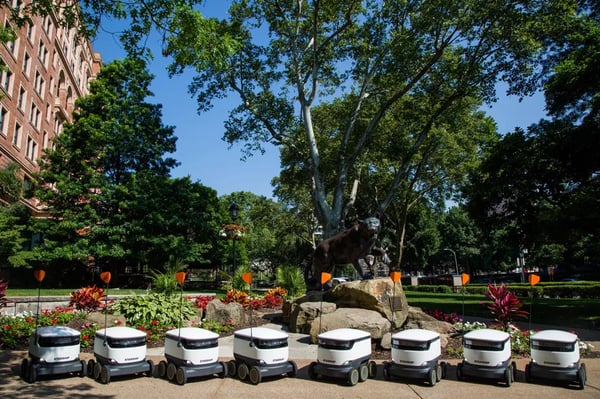 Starship's zero emissions delivery bots. Credit: Starship Technologies

Two weird, robot-related stories this week, made me wonder whether we've entered an interesting, if somewhat confusing, new era of human-robot interaction (HRI) in social and online spaces.



First, it was widely reported that security bot maker Knightscope had issued a plea for information regarding the identity of a person that allegedly vandalized one of its security robots in a Californian car park.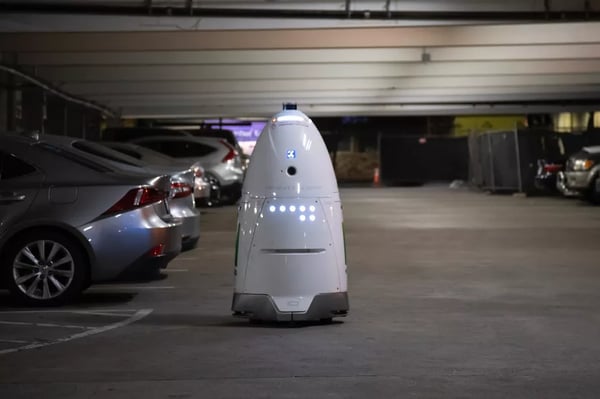 A security bot in happier times. Credit: Knightscope
The plea was accompanied by video of the suspect. In this new era of HRI, a robot can be attacked in Northern California and within a matter of days, video of the alleged perp can travel the world.
Meanwhile, in a fit of extreme caution, one of YouTube's algorithms mistakenly identified robot battles as animal abuse and briefly took down several hundred battle bot videos, drawing howls of laughter and disbelief from the Internet in the process.
YouTuber Maker's Muse was not impressed...

If an algorithm can misidentify video data, mistake robot play for animal abuse and end up issuing a slew of video takedowns, we've got a good argument for keeping humans in the loop when socially impactful decisions are made.
But we've also got questions: How much ethical decision-making and agency should we grant to machines? Are humans or robots better at ethics?
And, even more importantly, if some machine algorithms can't effectively distinguish a battle bot from an animal, does this mean that Boston Dynamic's BigDog is a real dog now?!

Come back next week for more of the latest robotics news! Until then, please enjoy...
Five vids for Friday
1. Swiss robotics firm ANYbotics unveiled a new generation of its impressive autonomous ANYmal robot this week. Dubbed 'ANYmal C,' the new bot is optimized for industrial inspection tasks, has a payload of 10kg (22 lb.) and can operate for two hours on a single battery charge.
2. Researchers from Korea's Advanced Institute of Science and Technology (KAIST) have developed an ultrathin, artificial muscle for use in soft robots. New video showcases the tech using a robotic blooming flower brooch, dancing robotic butterflies and fluttering tree leaves on a kinetic art piece. (H/T KAIST)
3. In new video from the BBC, UK dairy farmer Neale Sadler credits robotic milking (which he been using for 13 years) with saving the farm.
4. How's this for teleoperation? The team at the Dynamic Robotic Systems Lab in Korea's Seoul National University has released video demonstrating how its humanoid DYROS robot can be used for delicate handling tasks.
5. Euronews was in Beijing this week to capture the sights and sounds of the World Robot Conference.