What's New In Robotics? 01.02.2019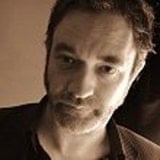 by
Emmet Cole
. Last updated on Mar 01, 2019 8:17 AM
Posted on Mar 01, 2019 7:02 AM. 8 min read time
Hi! In this week's news mix: FDA clearance for medical cobot, Qualcomm's Robotics R3 Platform and Rethink Robotics' Partner Day 2019. Elsewhere, Bill Gates' 10 world-changing technology picks, Canada's 'Condor', Germany's robot lecturer, South Korea's robot-built bot museum and much more.
Cobots & manufacturing
French medical robot maker Axilum Robotics has received 510(k) clearance from the U.S. FDA to market its TMS-Cobot TS MV for "spatial positioning and orientation" of a transcranial magnetic stimulation (TMS) therapy system. TMS is a non-invasive neurostimulation therapy used in the US as a treatment for major depression.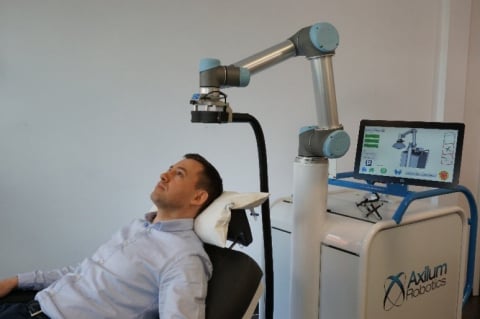 Credit: Axilum Robotics
From the company's press release:
"TMS-Cobot will allow us to better address the needs of the TMS therapeutic market by providing an affordable solution to allow precise TMS delivery, while relieving the operator from a demanding and time-consuming task and reducing the movement constraints on the patient," said Michel Berg, CEO of Axilum Robotics.
Researchers at UT Austin are exploring to use mobile cobots to help humans with workload backlogs...
Qualcomm has announced the launch of its Robotics RB3 Platform, a combination of hardware, software, and tools designed for manufacturers and developers to "create the next generation of advanced consumer, enterprise, and industrial robotics products."

Aimed at industrial robot and drone makers in particular, the RB3 system includes design options for development and commercialization, development board offerings for prototyping, off-the-shelf system-on-module solutions, and flexible chip-on-board design options, among many other features.
Packaging Digest's Lisa McTigue Pierce shot this video of the Xpak Robox collaborative case erector in action at the 2019 WestPack XPak trade show...
The People's Bank of China is encouraging the country's financial institutions to increase support for industrial robot manufacturing by providing innovative financing, lease and pledge services, according to a report from Xinhua:
Regarding industrial robots as "key equipment" to prop up intelligent manufacturing and elevate production efficiency, the central bank said that a broader range of industrial robot applications would alleviate the pressure from rising labor costs and comply with the need of flexible, intelligent and lean production. The report noted that China's core technological innovation competence in industrial robot manufacturing still needs to be strengthened.
Rethink Robotics held its annual Partner Day 2019 in Frankfurt Germany...
Vanderlande and Fizyr have signed a strategic partnership to develop artificial intelligence technology for automated order picking, storage, unloading and palletizing. (H/T Modern Materials Handling)


Meanwhile, in related news:
Elsewhere...
MIT Technology Review asked Bill Gates to pick his "top 10 inventions that will change the world for the better" for their latest issue. First on Gates' list? 'Robot dexterity.'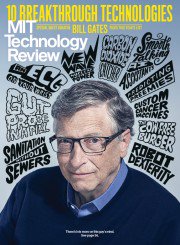 Credit: MIT Technology Review
Via Gates:
A robot can repeatedly pick up a component on an assembly line with amazing precision and without ever getting bored—but move the object half an inch, or replace it with something slightly different, and the machine will fumble ineptly or paw at thin air. But while a robot can't yet be programmed to figure out how to grasp any object just by looking at it, as people do, it can now learn to manipulate the object on its own through virtual trial and error.
Using official data from the Californian government, Statista published a cool infographic comparing disengagement (when a human has to take over) rates among self-driving car companies operating in the state. 28 companies operate autonomus vehicles in California, completing a combined 2 million plus miles in autonomous mode. "When it comes to flawless autonomy," Statista reports, "Google's Waymo is way ahead of the pack with its fleet covering 1.27 million miles last year with 11,154 miles per disengagement."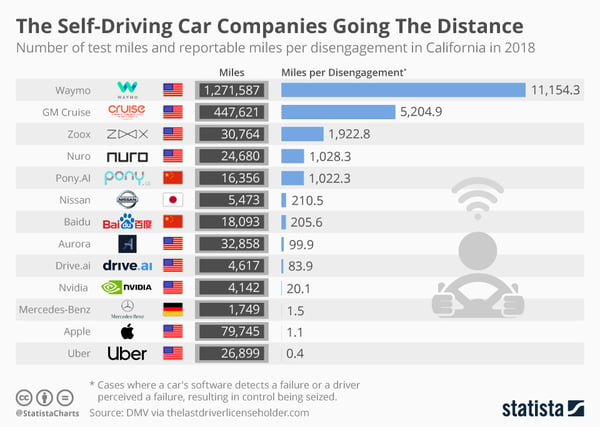 Drone Delivery Canada has unveiled its largest cargo (and farthest range) delivery drone, dubbed 'The Condor,' at the TMX Broadcast Centre Gallery in Toronto.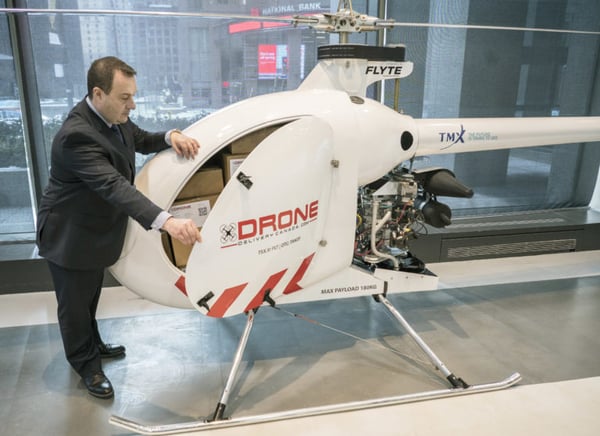 Credit: Drone Delivery Canada
This drone has some serious capabilities, as Unmanned Systems Technology reported:
It features a payload capacity of 180 kilograms or 400 pounds and a potential travel distance of up to 200 kilometres, and is powered by a next generation gas propulsion engine. The Condor measures 22 feet long, 5.1 feet wide and seven feet tall. It has a wingspan of approximately 20 feet and is capable of vertical take off and landing.
News emerged this week of a design proposal for Seoul, South Korea's 8,000+ sq ft Robot Science Museum to be built using "contemporary fabrication technologies and robotic construction methodologies." That's right! We're talking inspection drones, construction bots of various sizes, and most likely, some cobots too.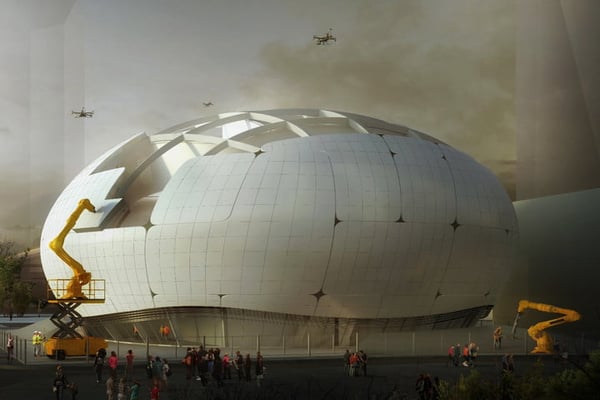 Credit: Melike Altınışık Architects
Via Digital Trends:
One team of robots will be used to assemble the museum's curved metal facade. This includes molding, assembling, welding, and polishing the metal plates that will be used in the exterior. Another team of robots will 3D print concrete elements for the surrounding landscape. Finally, drones will be used for carrying out building inspections, providing visual references for clients, and carrying out on-site monitoring of the robot construction vehicles.
And in other news:
Come by next week for more of the latest robotics news! Until then, hope you enjoy..
Five vids for Friday
1. Germany's "first robot lecturer" is a 1.2 meter (47.24 inch) humanoid robot named Yuki.
2. 'Remebot' is a neurosurgery robot finding use in China, c|net reports.
3. Cambridge University researchers have been discussing "the far-reaching advances" offered by AI and considering the consequences of developing systems "that think far beyond human abilities."
4. South Korea isn't the only country using construction bots and other advanced technologies in its building projects. Switzerland's DFAB HOUSE was built using a combination of human labor, autonomous construction bots, and robotic fabrication.
5. Jason Furman, Professor of the Practice of Economic Policy at Harvard Kennedy School talks 'Robotland: The Future of Labor Policy and Work in an AI World.'