Top 5 Robotiq Appearances at Automate 2017 (Day 3)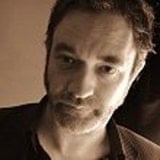 by
Emmet Cole
. Last updated on Apr 10, 2017 1:42 PM
Posted on Apr 05, 2017 5:31 PM. 3 min read time
From water serving cobots to customized fingertips and tic tac toe, Robotiq technology is being used in many exciting and innovative ways at Automate 2017. Here's our 5 favorite implementations from Day 3.
#5 Motoman HC10
We really appreciate a tidy cabling job. It makes for a clean and safe work environment.
Here, Yaskawa (Booth #1630) has run the cables through the inside the robot flange, which means they don't have to worry about cable management and the dreaded cable spaghetti.
(Click here to read this morning's post about the Motoman HC-10 cobot.)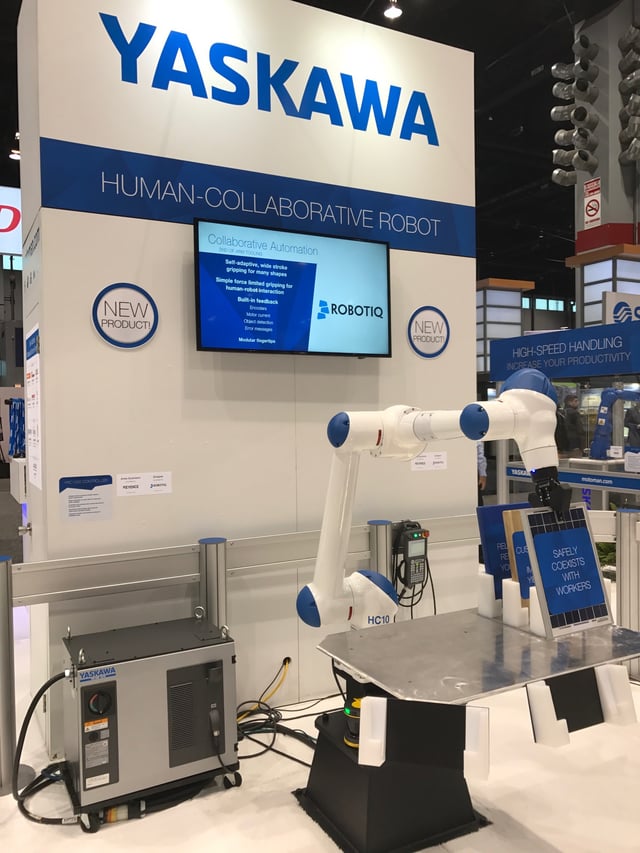 #4 Stanley Robotics
Stanley Robotics (Booth #2313) has designed a coupling that enables integration betwen a Robotiq 2-Finger Adaptive Gripper and a Kinova robot arm. The system is primarily aimed at research, for now.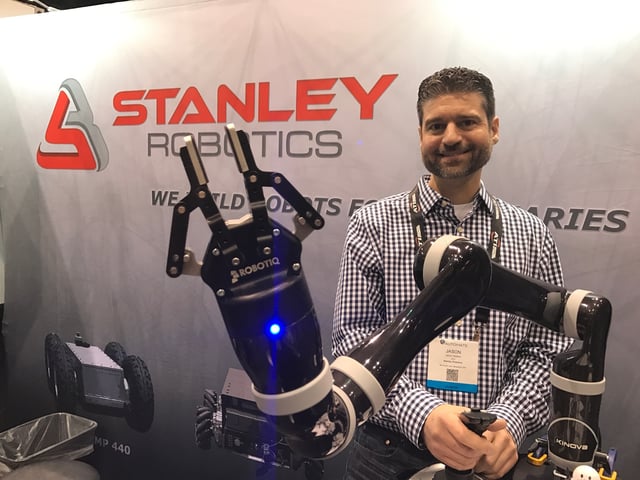 Caption: Stanley Robotics' Jason Walker shows off the firm's Kinova + Robotiq gripper integration.
ROS software is used to control both robot and gripper.
Nice work!
#3 RoboticMaterials
Sensor specialist start-up RoboticMaterials (RM) has created custom fingertips for the Robotiq 2-Finger Adaptive Gripper. The fingertips use infrared to sense when a part is close and when it's in contact

In the pic below, you can see the real-time sensor readings.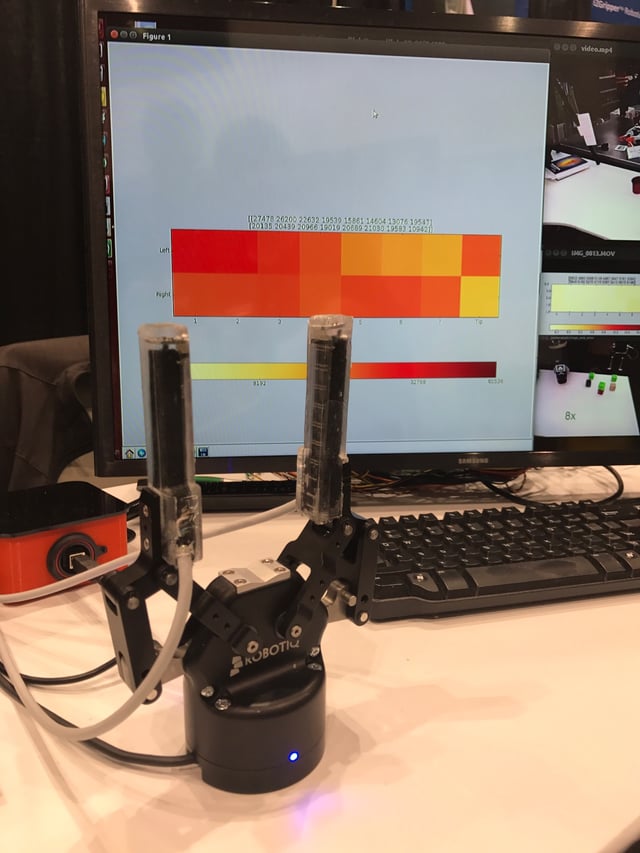 Caption: RM's customised fingertips for the Robotiq 2-Finger Adaptive Gripper.
We think this is a pretty cool alternative to visual and tactile sensors!
#2 FlexLink
Very nice integration from flexible and automated conveyor specialists FlexLink (Booth #2247).
A UR10 fitted with one of Robotiq's 2-Finger Adaptive Grippers fetches water from a fridge, closes the fridge door, and sends the bottle down a conveyor.
Wait a second... Sometimes I close fridge doors the same way!
#1 Leoni
We found our favorite Robotiq integration of the day at Leoni's booth (#1604).
Leoni provides integration services among its many engineering offerings and recently started using Universal Robots for its projects... although you wouldn't think it from this cool tic tac toe demo.
Next up: What Blew Our Socks Off @ Automate 2017 Today!