The Best of Day 1 @ Automate 2019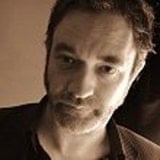 by
Emmet Cole
. Last updated on Apr 09, 2019 4:06 AM
Posted on Apr 08, 2019 11:02 PM. 5 min read time
Product launches, Happy Hour, Robotiq product sightings and new cobots: The best of Day 1 at Automate 2019!
It's been a really busy and exciting first day for Robotiq @ Automate.
We kicked off with the launch of our versatile AirPick and EPick vacuum grippers and Sanding Kit. (Check out this post for more details.)
And we followed that up with Etienne Samson's presentation on Lean Robotics. (Check out this post for more, including 7 tips to ensure a successful cobot deployment.)
In fact, I personally got so carried away with all the above, that I forgot to mention we have two more great demos running at our booth!
First up, is a machine tending demo featuring Hand-E adaptive grippers in a dual gripper configuration. Robotiq's Catherine Elie explains...
We're also running a pump assembly demo to showcase the capabilities of the 2F-85 Adaptive Gripper, Wrist Camera, Force Copilot and Insights offerings...
The Robotiq Booth (#7165) has been busy all day...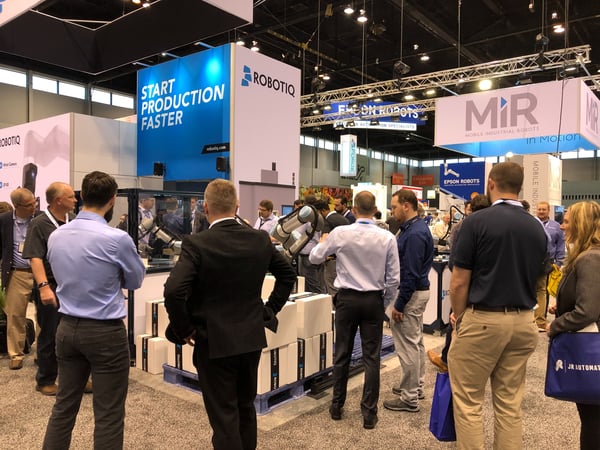 Visitors enjoy the Robotiq Booth at Automate 2019. Credit: Robotiq
But got really busy during Happy Hour!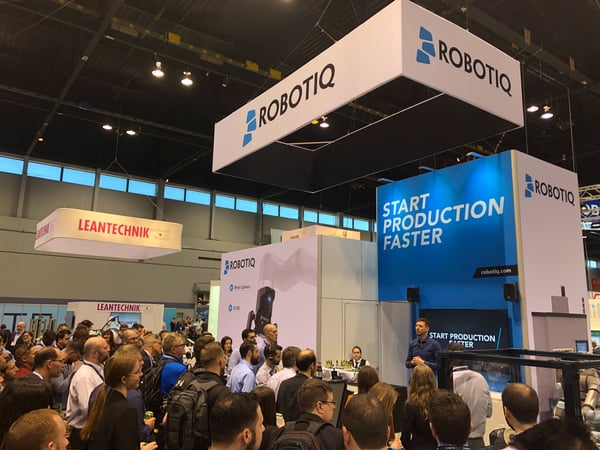 Co-founder and CEO Samuel Bouchard officially launches Robotiq's products and opens Happy Hour.
Credit: Robotiq
Here's a video recap of the Happy Hour event...
So, what else caught our eye on Day One?


Robotiq sightings
Even with limited time for wandering around, we spotted Robotiq products in several places today.
Onexia is using our AirPick gripper with a custom bracket as part of its PalletizUR showcase...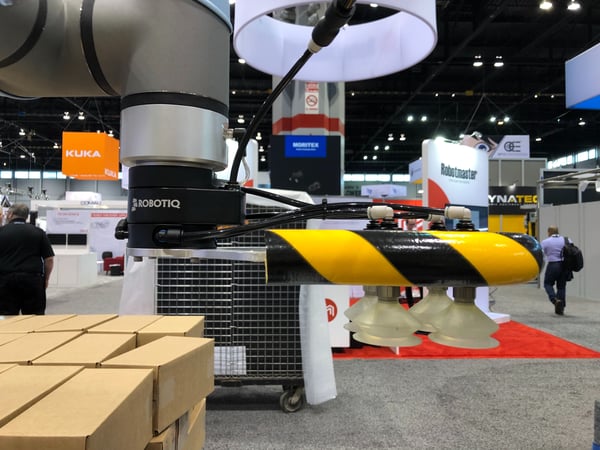 Credit: Robotiq

We discovered one of our 2F-85 Adaptive Grippers showing off with a cobot at Omron's booth (#8737)...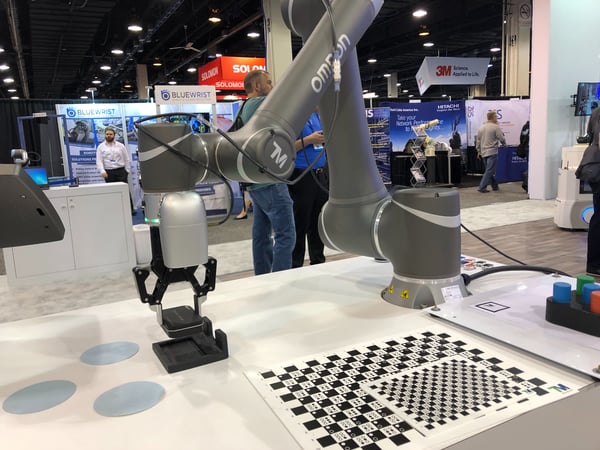 Credit: Robotiq
Meanwhile, we found a Hand-E at QC Conveyors' Booth (#8422)...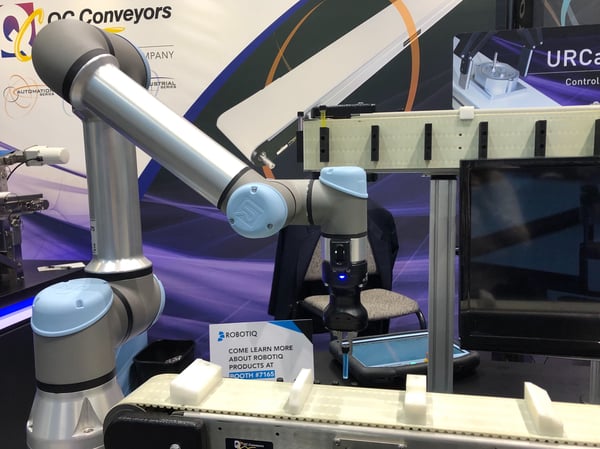 Credit: Robotiq
One of our FT 300 Force Torque Sensors was seen on a cobot from FANUC at Ready Robotics' booth (#7571)...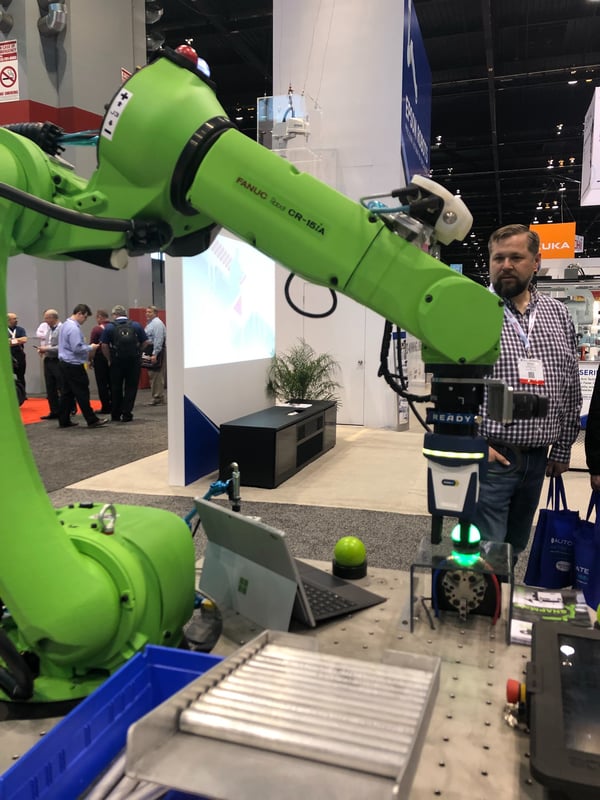 Credit: Robotiq
Also at Ready Robotics' booth, we found a UR cobot working on a little car assembly with the help of one of our 2F-85 Adaptive Grippers and a FT 300 Force Torque Sensor...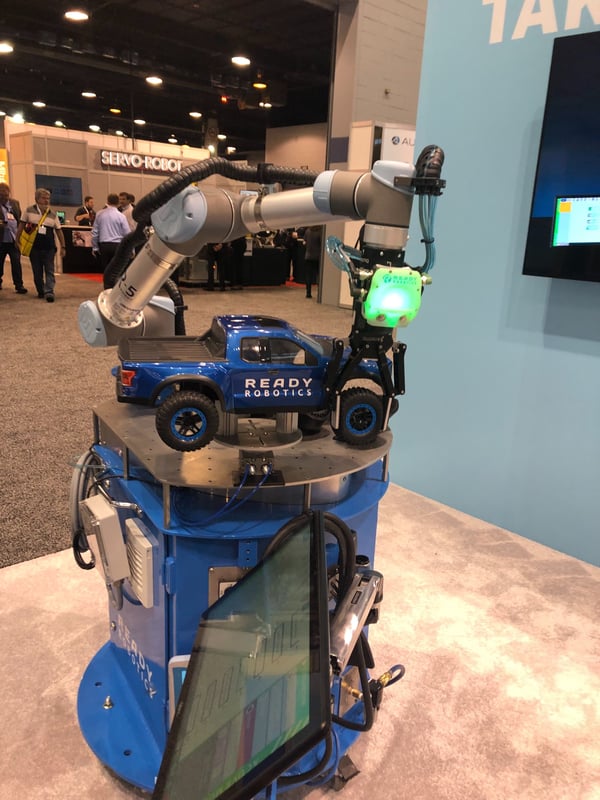 Credit: Robotiq
But that's quite enough about us (for this post at least)! Here's a taste of what we found elsewhere...


New cobots
Doosan Robotics (Booth #6573) launched its line of collaborative robots for the North American market at Automate today, building on their previous successes in Europe.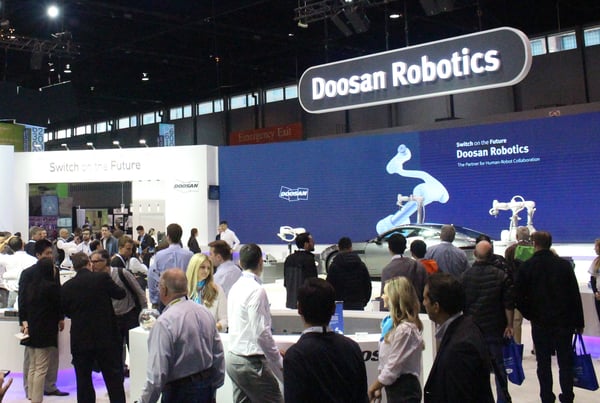 Doosan's cobots are new arrivals to the North American market. Credit: Robotiq
Via Doosan:
These four cobot models enable customers to experience first-hand safe, versatile and easy-to-use automation. Doosan's ergonomically designed cobots can serve a wide variety of customer needs, offering a broad range of capabilities – a working radius of 35.4 to 66.9 inches (900 to 1,700 millimeters) and a load capacity of 13.2 to 33.1 pounds (6 to 15 kilograms).
Rozum Robotics (Booth #9600) is here too, showcasing its new line of PULSE cobot arms.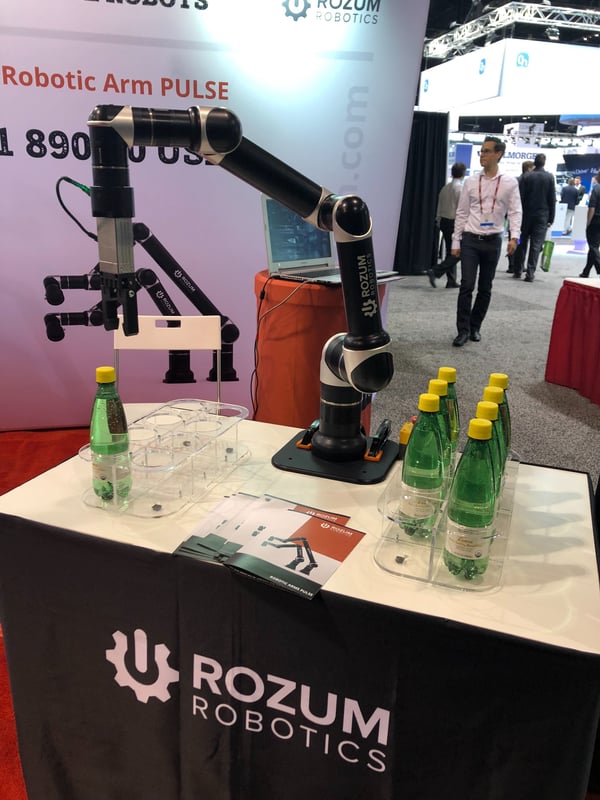 The PULSE cobot at Automate 2019. Credit: Robotiq
The PULSE's specs are pretty good...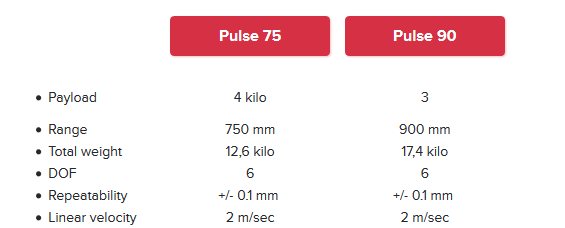 Credit: Via Rozum Robotics' website.
Bots of Automate
There was plenty to see on Day One of Automate, including Comau's modular e.DO educational robot...

Comau's e.DO robot is designed for education and training purposes. Credit: Robotiq
This extraordinary transparent robot casing...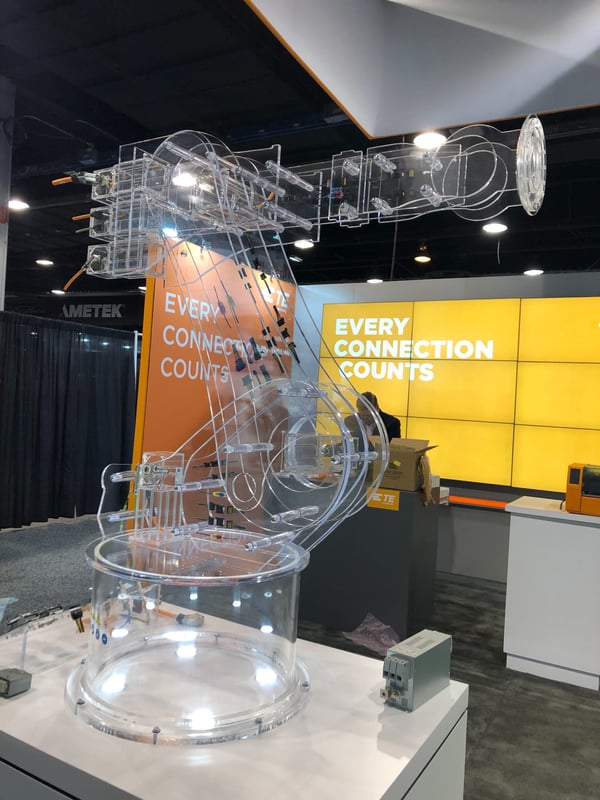 Credit: Robotiq
And this beer serving robot from Yaskawa (Booth #7144)...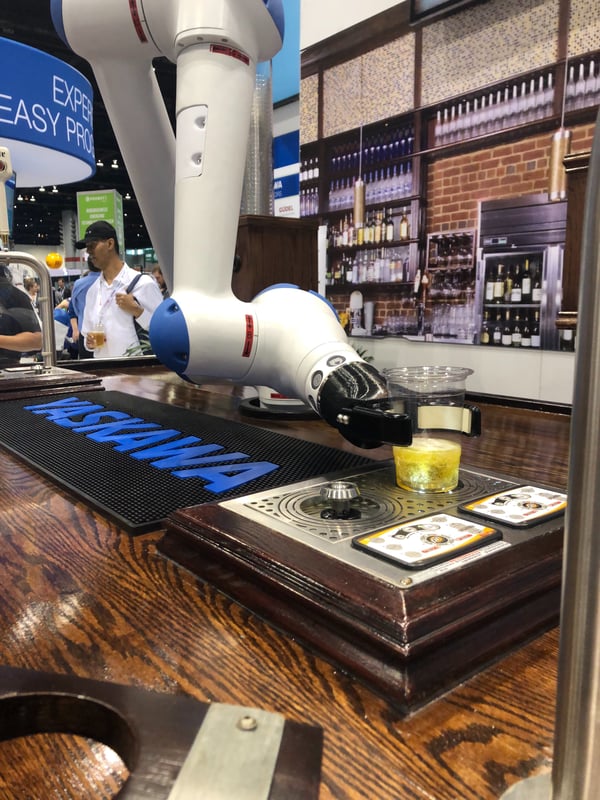 Is that beer for me or the cobot?! Credit: Robotiq
It's hard work being served beer by cobots at a festival of automation excellence surrounded by the latest and greatest in robotics technology, you know.
So, it's important to unwind...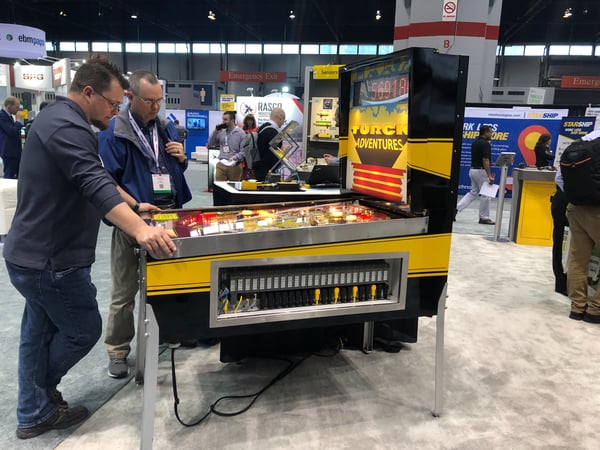 Pinball wizards of Automate. Credit: Robotiq
Maybe watch some boxing...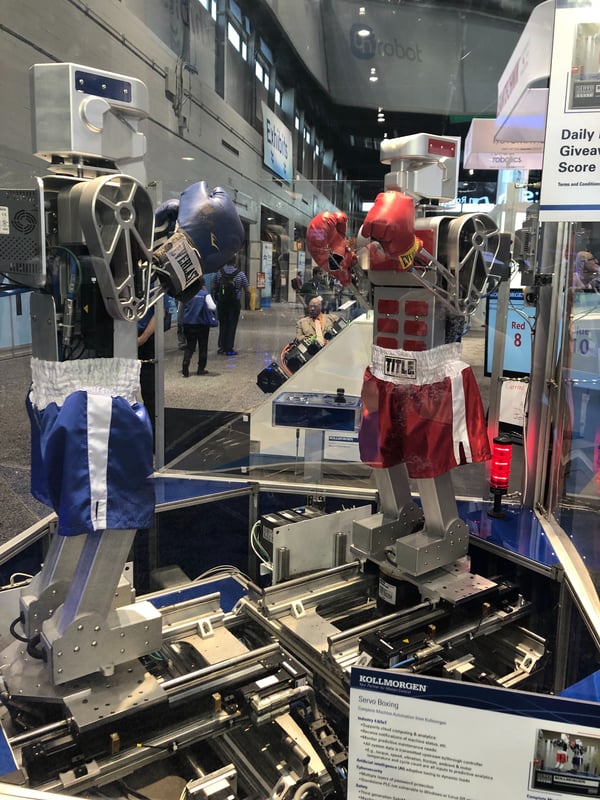 Floyd Mayweather better watch out. Credit: Robotiq
Or go shopping for a wheel...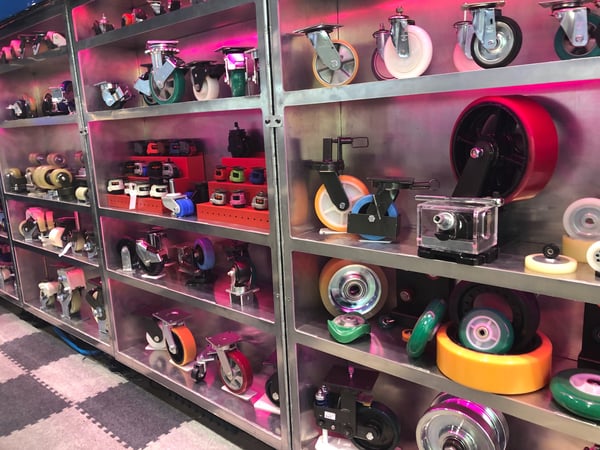 "Quick, buy that big red one before someone reinvents it!" Credit: Robotiq
****
Join us again tomorrow for our continuing coverage of Automate 2019!