Stanley Robotics Unites Robotiq Grippers With Kinova Robot Arms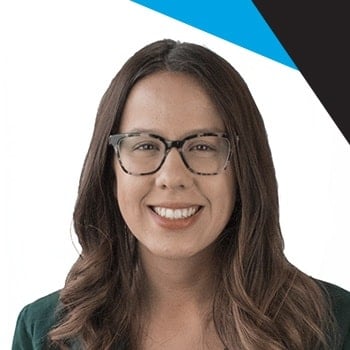 by
Amanda Lee
. Last updated on Apr 13, 2017 11:00 AM
Posted on Apr 13, 2017 11:00 AM. 1 min read time
As you may have seen last week during our Automate 2017 live blogging, we visited Stanley Robotics' booth. We were happy to learn that Stanley Robotics designed a coupling to integrate our 2-Finger Adaptive Gripper on a Kinova robot arm. How awesome is that?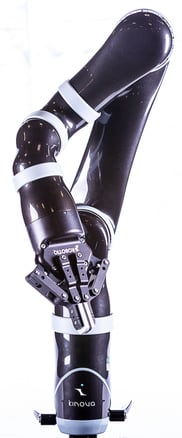 The coupling is called the CuffLink-RK and enhances functionalities with no exposed cables or wires. This plug-and-play solution eliminates restriction of the arm's range of motion. It's possible to integrate any Kinova arm with the Robotiq 2-Finger Adaptive Gripper. ROS software is also used to control both the robot and the Gripper. Get more specifications here.
Kinova Robotics designs and manufactures robotics platforms and components that are simple, sexy and safe. Their robot arms are used in service robotic manipulation and stand out from the industry because they are light, compact, and power-efficient products.