Recent Investments in Collaborative Robot Companies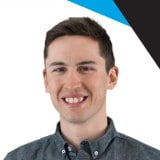 Following the recent Gomtec acquisition by ABB, the news of another collaborative specific brand bought by a major investor, was just released. The Danish collaborative robot manufacturer Universal Robots announced an agreement with Teradyne, an American leader in electronic testing devices. The transaction is feeding the discussion of major companies investing in collaborative robotics.
Collaborative robots have been a major subject over the last couple of years. The technology is relatively new and is attractive for all kinds of applications. We saw a couple of companies developing their own robots and even new companies coming out of nowhere with new cobot designs. The real question is: Is this ''collaborative'' hype the real deal or is it just a marketing ploy. Well, as we can see this shape up, several collaborative robot manufacturers have been financed or bought by major investors recently. So there might be something behind this whole collaborative manufacturing push. Analysts have evaluated that cobots are a $100 million segment of the industrial robotics market and that it is growing at more than 50% per year.
Recent Investments
Here is a short list of the investments that have happened in the collaborative robot world recently.
ABB Acquires Gomtec
ABB, a leading power and automation group, announced last April that it acquired Gomtec, GmbH to expand its offerings in the field of collaborative robots. Gomtec's technology platform will strengthen ABB's development of a new generation of "safe-by-design" collaborative robots that can be operated outside of cages or protective fencing, expanding opportunities to deploy them in new applications.
"We are seeing an increasing trend of automation innovation where humans and robots work side-by-side in ways that weren't possible before. The addition of Gomtec to our robotics offering will help accelerate ABB's expansion into new markets as well as our penetration of traditional industries as manufacturers pursue new ways to increase flexibility, agility and competitiveness." said Pekka Tiitinen, President of ABB's Discrete Automation and Motion division.
ABB has been working on a collaborative robot (YuMi) for several years now, and recently released it. Since Gomtec's Roberta and YuMi are very different robots, the stars appear to be aligned for ABB to release a cobot with similar specifications to Roberta in the next few months/years. Both robots have interesting features and with Gomtec joining ABB, distribution networks will no longer be a concern, so this is a logical move to increase sales numbers.
Major Investment for Rethink Robotics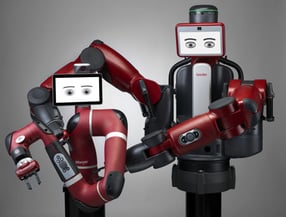 Last January, Rethink Robotics announced a Series D financing of $26.6 million from GE Ventures and Goldman Sachs. The addition of this has made a total of about $100 million invested in the company since its very beginning. With the recent release of Sawyer as part of their product line, Rethink Robotics is expanding their collaborative robot line. Their first robot (Baxter) was a really innovative concept and generated a lot of interest with mitigated commercial success. Now with a sleeker more compact, single-armed robot, Rethink Robotics will probably benefit from these investments to ramp up their distribution network and get more robots coming off of their assembly line.
"Our customers are building the factories of the future, and our technologies have become an important part of their efforts. Our new and existing investors recognize the enormous market potential for smart, collaborative robots in manufacturing, and they share our vision for driving ongoing product innovation, volume deployments and continued expansion into global markets." said Scott Eckert, President and CEO at Rethink Robotics.
Teradyne Acquires UR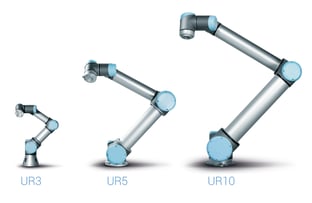 On May 13th, Teradyne announced the acquisition of the Danish robot manufacturer Universal Robots. The business was sold for $285 million. With more than 4,000 unit sold, Universal Robots is growing fast with a revenue increase of 70% from 2013 to 2014. The acquisition will certainly provide better financial strength and expand the global reach of UR.
Universal Robots recently released their new UR3 that is ''small assembly'' specific and is more oriented towards electronic manufacturing purposes. Maybe it was this new model that captured the interest of Teradyne who is a leader in electronic testing devices. Having a robot like the UR3 added to their product line can really leverage their automation processes. Teradyne is also very present in China and other Asian counties where UR is not as strong, so this is probably a good way to open distribution channels for the UR robots and increase their sales for the next couple of years. Universal Robots has been in the robotics market since 2008 and has a solid reputation in collaborative robot manufacturing. I'm sure that this transaction will increase the wind in the sails of Universal Robots and that everyone will see the benefit of it over the short term.
"Universal Robots is the technology and sales leader in the fast growing collaborative robot market and we are excited to have them join Teradyne. This acquisition complements our System and Wireless Test businesses while adding a powerful, additional growth platform to Teradyne." said Mark Jagiela, President and CEO of Teradyne.
Complete UR press release.
Complete Teradyne press release.
Substantial investments like this indicate that collaborative robots are here to stay and that we are only seeing the very beginning of this industrial tool. The market has been growing fast and a bunch of companies are dedicating a lot of money and energy to this technology. Notice that major companies such as Fanuc are investing a substantial amount of money in the development of their own collaborative robot (CR-35iA). Other brands such as KUKA also put a lot of time and efforts into their LBR iiwa. Some of these companies don't rely on external investments, they are doing it internally to grow their market share and to fight for a spot in the collaborative robot market.
If you are interested in seeing what a collaborative robot looks like and what are the latest models, please take a look at our comparative chart by following the link below.