New Collaborative Robot called Roberta - Your New Best Friend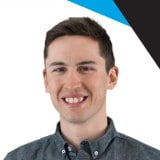 Collaborative robot manufacturers are continually multiplying and bringing new ideas and concepts onto the market. The release of Roberta is interesting because of its brand new features and additions.
This 6-axis collaborative robot from Gomtec, called Roberta, was designed to suit small to medium-sized enterprises who want to achieve flexible and efficient industrial automation. The design was focused on building an agile and lightweight robot that could be easily moved around the shop floor. With a weight of 19.5 kg, it can handle a payload as high as 8.0 kg. A payload like this allows Roberta's motions to easily match a large number of applications, making this collaborative robot have a good payload to structural weight ratio. This characteristic is due to the highly optimized weight and power servomotors, which for a given torque, reduces power losses by half compared to a conventional motor. This means that Roberta has a lower energy consumption for the equivalent operation. Roberta's movements preform more quietly than most of its robot company competitors.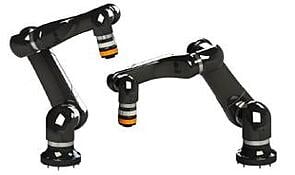 The software and firmware have been developed to simplify the programming and provide complete liberty to the robot. In fact, with the RoboCommander device, the 6-axes of Roberta can easily be moved to any point in the working area with any desired orientation of the end effector. The joints allow unrestricted rotation, which means that the robot can always take the shortest route to its next desired position without passing through singularity points. This collaborative robot is delivered with a graphical user interface software that is very intuitive to program. Roberta can also be fit with a range of industrial controllers. Programming is done by demonstration, like most collaborative robots. The only difference is that the robot wrist is equipped with an illuminated rotating ring. This device provides information about the differents points or motions by showing a color-coded acknowledgment.
Robot Main Characteristics
Safe
Lightweight

6 degrees of freedom without singularity points

Good payload to structural weight ratio

Cheap

The other interesting feature about Roberta is that it presents several integrated safety concepts. For example, it has characteristics such as safety nodes on each axis and dual safety nodes for overall robot monitoring function. The robot can be fixed with a specific gripper that is completely safe for human-robot collaboration. In fact, because it is camera equipped, the system can detect the presence of abnormal objects in the robot gripper, such as a hand or tools. The end effector is also equipped with finger-tip force sensors, another safety aspect that reduces the risk of any bodily injuries. The illuminated rotating ring that is used for the programming steps also informs the co-workers of the different states of the robot. This can be a game changer, in terms of safety, for a robotic cell.
The Gomtec robot gripper, as previously mentioned, is equipped with vision devices. This characteristic is not just for safety—it can be used to see the object that it is handling. With the force sensor and camera, the robot is able to feel and see its payload. This can be used to guide the end effector to the right position, but also to react if something goes wrong during the motion.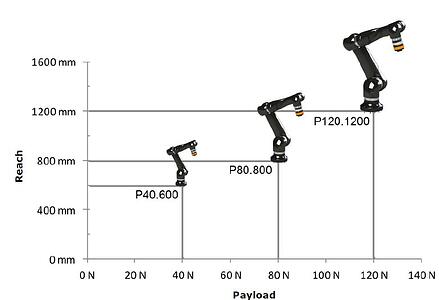 Roberta comes in 3 different sizes with payloads of 4.0 kg, 8.0 kg and 12.0 kg. The main difference between the models are its reach and payload; all other characteristics remain the same. This collaborative robot family will be launched at the end of May and should be well received by the market and the robot community. Let's see what the future has reserved for Roberta!