Clearpath to Release a Mobile Platform to Carry Baxter!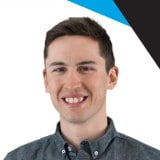 Clearpath Robotics recently released a mobile platform for hazardous terrain, the Husky. Now they have announced a new addition to their product line, the Ridgeback! Following the Clearpath modus operandi, the platform is designed to carry different devices such as robot arms and to integrate different types of sensors. The only difference is that now the platform is designed for indoor applications. The robot is being launched at ICRA 2015.

"Many of our customers have approached us looking for a way to use Baxter for mobile manipulation research – these customers inspired the concept of Ridgeback. The platform is designed so that Baxter can plug into Ridgeback and go," said Julian Ware, General Manager for Research Products at Clearpath Robotics.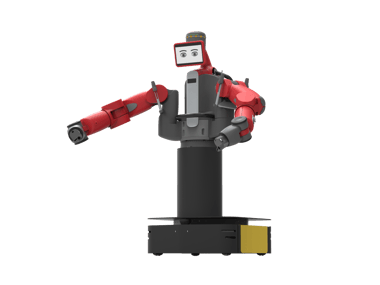 Ridgeback's design has been created to move manipulators and other heavy payloads with ease. Omnidirectional wheels provide precision control for forward, lateral or twisting movements in constrained environments. As with its other teammates, Ridgeback is ROS ready and designed for rapid integration of sensors. The platform has smaller wheels to move around indoors or on relatively smooth terrain compared to its other teammates that are able to work on uneven terrain.
The platform will be available for Rethink Robotics' Baxter, but can be fitted for other robots such as the complete Universal Robots line, plus many other collaborative robots that have already been used on Clearpath platforms.
As we see the trend shaping up, we can easily visualize the platform being use for industrial applications such as warehouse manipulation or other tasks involved in the world of logistics. With projects like STAMINA that are also developing mobile manipulators, the Ridgback is well suited for this type of application. We'll keep an eye open for what is happening next with this mobile platform. And in keeping with the Clearpath m.o. we anticipate that they might launch a mobile manipulator for this platform as they have with their Grizzly and Husky. The mobile manipulator usually includes a robots arm and a gripper. Some other sensors can then be added to the solution to have a complete robotic cell.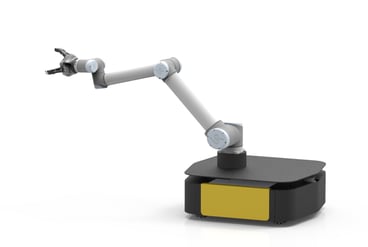 The official launch is scheduled for ICRA 2015. Clearpath will be demonstrating its product line at booth #405.
"Giving Baxter automated mobility opens up a world of new research possibilities. Researchers can now use Baxter and Ridgeback for a wide range of applications where mobility and manipulation are required, including service robotics, tele-operated robotics, and human robot interaction." said Brian Benoit, senior product manager at Rethink Robotics.
CLEARPATH
Clearpath Robotics is a global robotics company dedicated to automating the world's dullest, dirtiest, and deadliest jobs with intelligent service robots. The Company provides robot hardware, software and services to enable robot development, deployment and operation. Clearpath works with over 500 of the world's most innovative brands in over 40 countries, serving markets that span industrial materials handling, mining, military, agriculture, aerospace and academia. Clearpath is an award-winning company with recent awards, including Robotics Business Review Top 50 Company, Edison Award for Innovation, Business Insider Top 40 under 40, and Canada's Top 100 Employers.
Rethink Robotics
Rethink Robotics helps manufacturers meet the challenges of an agile economy with an integrated workforce, combining trainable, safe and cost-effective robots with skilled labor. Its Baxter and Sawyer robots, driven by Intera, an advanced software platform, give world-class manufacturers and distributors in automotive, plastics, consumer goods, electronics and more, a workforce multiplier that optimizes labor. With Rethink Robotics, manufacturers increase flexibility, lower costs and can invest in skilled labor—all advantages in fueling continuous innovation and sustainable competitive advantage. Committed to accelerating robotics innovation in manufacturing and beyond, Rethink Robotics' Baxter Research Robot gives academic and corporate research environments a humanoid robot platform with integrated sensors and an open source software development kit for creating custom applications.