Robobusiness 2014 : Celebrating 10 Years of Robotics Business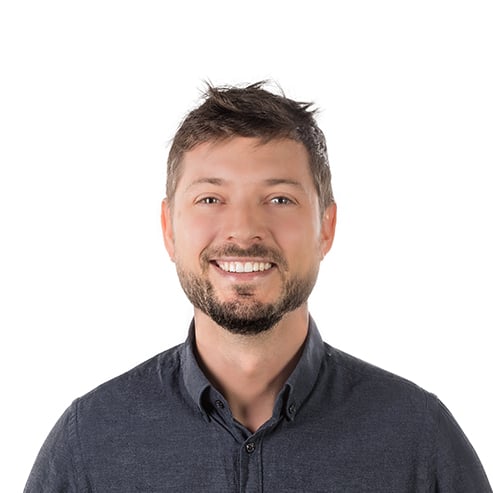 by
Samuel Bouchard
. Last updated on Feb 19, 2015 5:13 PM
Posted on Oct 25, 2014 9:40 PM. 5 min read time
Robobusiness is turning 10 this year and I had the privilege to be on the Advisory Council for this conference. Is the 70% increase in paid attendees and 33% increase in sponsorship a sign that robotics is at the much anticipated inflection point? To put this in perspective, it's always interesting to go back to similar articles that we've written after attending previous Robotics Trends' events (Robobusiness 2013, Robodevelopment 2007). Here are a few highlights from this year's event held recently in Boston.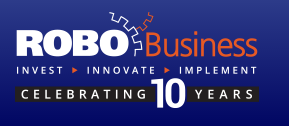 Do a Step Back to move Forward in Manufacturing
Industrial robotics is experiencing the Innovator's Dilemna with force-limited collaborative robots; robots that are slower, weaker and less precise, but who have managed to open more new markets than the established robots. New markets that the established robots have so far failed to address (or simply didn't bother to). In the Workshop on Advanced Manufacturing, most of the focus was on simple applications done with this new breed of robots.
Pitchfire: Robotics Startup Pitch Competition
Several gutsy startups pitched their business projects to a panel of investors in front of a jam-packed room. New grippers, new actuators, drone related products, robotic insects, medical devices, AI powered recycling, and drilling service robots took the stage for 2 minutes each to answer judges' questions. In most cases, it was 'Who are your customers?'. Here is a link to an article which presents the 3 winners of the competition. The first place went to nLink Robotics, they had a very straightforward application and business case, which was definitely preferred by the judges and the crowd.
Robonaut Getting Freaky with its New Legs
What would your legs look like if you had evolved only to move about in a space station? Probably just like the Robonaut's legs:
This is one of NASA's out of this world Human Robotics Systems that was presented by Robert Ambrose in his Keynote address.
I don't want to play chauvinist politics here, but since NASA mentioned GM's collaboration when it comes to the Robonaut, it would be relevant to mention that the ISS Robotic Arm was done in collaboration with the Canadian Space Agency.
Colin Angle: "What is a Robot Company?"
According to iRobot's CEO, "Robot companies start to have success when they stop being robot companies." In other words, use your robotic toolset to solve problems in your vertical market. 12 years after launching the Roomba and after many consumer product companies have entered the market, 75% of robot vacuums are still sold by 'robot companies'. Angle has the following advice for robot companies.
"Build the person and the robot (not only a smart appliance)."
Here he suggests looking at the functions done by a machine and a person, then take the person out of the equation and create something that can fully complete the task (hopefully adding to what the human + machine were doing).
"Use different tools to approach problems from a different perspective."
New tools, new rules. Robotics companies are not scared by perception and mechatronics. They can leverage their own AI, navigation, manipulation and some niches of perception. For all the rest that has already matured in other high volume industries (gaming, consumer goods), you should try to use what's available at low cost.
And of course: Focus on the relationship of cost to value.
Boeing: Another Large End User in Search of Flexibility
Boeing presented their collaboration with CSIRO, who provides enabling technologies for flexible automation in these massive airplane factories requiring safety and precision. Just like the other end-users presenting in the recent RIA Workshop on Collaborative Robots (BMW, GM, Jabil), Boeing is putting a lot of effort into getting away from "bricks & mortar" automation systems. They're looking at portable automation and reconfigurable tools. The goal is to get the usual benefits of automation (improve quality, reduce cycle time, reduce ergonomic issues) while being able to adapt quickly to changes with minimal capital investment.
Robots and the Second Machine Age
Driving on my way to Robobusiness, MIT Research Scientist Andrew McAfee was on the radio on a show about the new US blue-collar workers. He was explaining how automation is eliminating some skilled jobs in all industries. A few days later during his keynote, I got a better understanding of his take on things when he presented the main ideas behind the Second Machine Age. Digitization is helping companies become more productive and profitable. At the same time, average income and employment rates are flat. This increasing gap is having profound societal impact. Every day, computers or robots become better than humans at doing specific jobs. This might seem scary, but at the same time it is probably our only salute to coping with a smaller active population having to support an ever increasing aging population (with ever faster increasing costs). One of the keys: education has to keep the pace with innovation. Is this possible?
Robots Treating Humans as... Humans
Cynthia Breazeal, Associate Professor at MIT, gave a passionate talk about robots interacting with humans with emotional artificial intelligence, using perception to understand interpersonal cues, learning from social guidance and observation. She presented several research projects showing that the physical embodiment of a robot can truly enhance the perceived value of the robot (vs just a screen for instance). For Breazeal, high tech will evolve to become high touch emotive computing. Her startup, Jibo, aims at doing just this.
A Tide of Robotic Opportunities Rising
As for all Robobusiness events, when you leave you really have a feeling that robotics is gaining momentum. Thousands of ideas stemming from the presentations and meetings are running through your mind. But don't forget keynote speaker Pam Henderson's advice: "Focus on opportunities, not ideas!"
Robobusiness 2015 is breaking with tradition and will not be in Pittsburgh, PA next year. It'll be back on the US West Coast at the San Jose Convention Center, San Jose, CA on September 23-25th.