An Important Product Announcement from Robotiq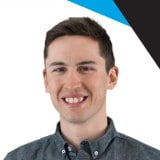 At Robotiq, our mission is to free human hands from boring tasks. Since redundant, dangerous and boring tasks are present in all steps of a company, we thought that the next place we should automate would be the note taking process. In fact, with all the meetings that are being held every day, it is sometimes hard to keep up with the pace of the meeting while writing or typing. This is why today, we launch our latest robotic application.
The Fast & ideal scribble helper

Our new technology solves all your problems linked to writing and typing. The automated cell uses an advanced technology that recognizes the human voice and types the exact same text on the device of your choice. The technology is available for pen, pencil, keyboard, laptop, smartphone and tablet.
This technology uses a Universal Robots UR5, a Robotiq 2-Finger Gripper and a Robotiq FT Sensor. With deep machine learning software pulling all the parts together, the Fast & Ideal Scribble Helper can detect and learn your accent and language almost instantly, as you use it. The F-I-S-H is available in more than 25 different languages and 47 different dialects.
Check the video below:
Why do I need one?
Compared to other competitors our solution has more accurate transcription and a wider range of languages. The machine learning algorithm is also well tested since we are working in collaboration with a many universities around the world on this project.
The cool thing about using this robot is the ease of programming and the ease of integration. Since our goal is to speed up the integration process and make life easier for the end user, this cell is a direct reflection of this quest.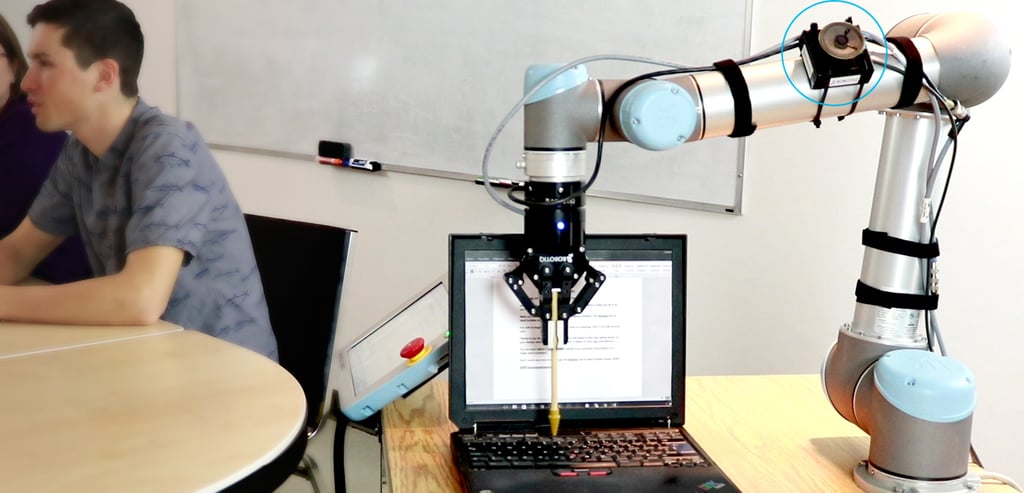 Notice that the Force Torque Sensor is used to feel and detect excessive force in the writing process.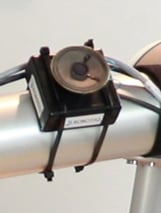 By doing this we prevent pencil and keyboard wear and tear. A limit of 20 N is used to prevent damage to the keyboard and notice that the accuracy of the robotic cell is within 0.1 mm and the transcription algorithm is accurate to 95%.
We are really excited about this new release and can't wait to see the different applications and devices that will be used with it. We are already receiving huge orders from overseas and we are hoping to get additional robotic cells installed soon. If you need any information on this new product, please contact our support team (support@robotiq.com). They will be glad to help you.

Don't waste any more time, get the Robotiq Fast & Ideal Scribble Helper NOW!