The Top 14 Successful Robotics Startups Last Year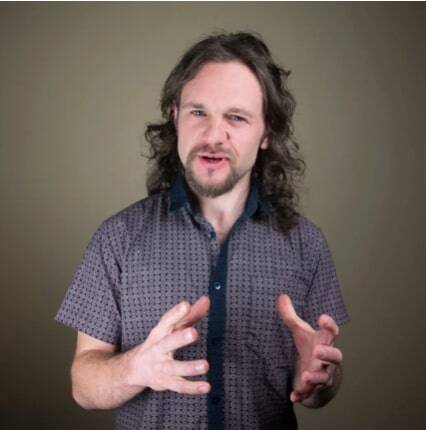 by
Alex Owen-Hill
. Last updated on Feb 15, 2017 8:00 AM
Posted on Feb 15, 2017 7:00 AM. 6 min read time
Last year was the best year so far for robotics startup fundings. Here are some of the most successful new companies from 2016 plus a few of our favorite top-performers.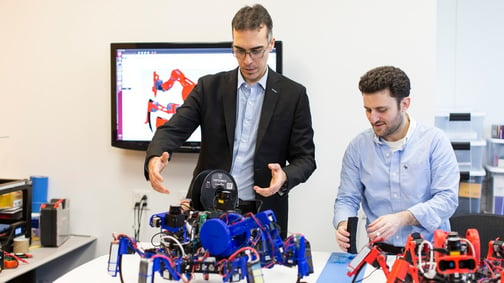 The Robot Report recently published it's yearly review of robotics startups, and things look very promising. Investors spent 50% more in 2016 than they did in 2015, funding a total of 128 companies. According to Frank Tobe, it was the best year ever for robotics startups.
The other day, we published the article "Six Tips to Launch a Robotics Startup in 2017", which gives some advice to early stage startups. In this article, we look at some of the most successful startups from 2016, in terms of funding and acclaim.
The Most Successful Categories of Robotics Startup
In Frank Tobe's article, he breaks down the 128 fundings by category. There are 21 in total (including a large "Miscellaneous" category) but the top three categories are:
Unmanned Aerial Vehicles (25 companies, 20% of total)
Agricultural (15 companies, 15% of total)
Self-driving vehicles (9 companies, 7% of total)
It isn't surprising that there are so many startup fundings in UAVs and self-driving vehicles. There has been a lot of buzz around these in the last couple of years. Also, agricultural robots have definitely been on the rise in 2016 — we reported on some of them back in October.


Five Fantastic Fundings of Robotics Startups in 2016
Of course, there is startup funding and then there's "Startup Funding!" Even though there were a lot of players in the UAV market, some of the biggest investments were from other sectors.
These are the five biggest fundings we saw from last year:
These fundings mark the heavy end of the startup world in 2016, but there were 123 other fundings, which you can find in the Robot Report article.


Five Winning Startups From Pitchfire and Robot Launch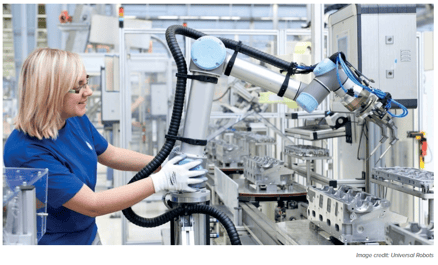 Of course, funding revenue isn't the only way to judge the success of a startup. One mark of success is to be shortlisted at a pitching event. A few of the important events in robotics are:
These events are kind of like competitions, with shortlists, finalists and a eventual winner.
The winners last year were:
Pitchfire 2016 —

The Kobi Company. A modular gardening robot. It has three modules: one to mow the lawn, another to clear snow and a third to blow leaves.
Pitchfire Europe 2016 — Shape Robotics IVS. An educational modular robotics kit aimed at classrooms. They have set their price point close to the Lego Mindstorms system, which is also used in schools.
Robot Launch 2016 — ViDi Systems. This is the first non-hardware robotics startup in this post, but it is a very interesting one for us. They apply deep learning to vision for industrial inspection and classification.
Odense Robotics Award — Robomotive. The Odense Startup hub chose another vision-related startup as the best in Europe this year. Robomotive provides turnkey robotics solutions by applying 3D vision to industrial robots.
Robohub Reader Award — UniExo. Andra Kay, the Director of Silicon Valley Robotics, presented the Robot Launch shortlist to the readers of Robohub at the end of September. They went against the judges decision and picked UniExo, a modular exoskeleton for rehabilitation.
However, winning isn't everything and these events are worthwhile for any new robotics startup looking for networking, visibility and/or investment.
Four of our Favorite Startups From 2016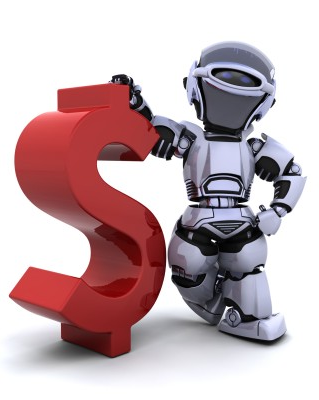 Here are four of the other startups which caught our eye from the shortlists last year:
We're looking forward to seeing what startups turn up this year! Have you got a startup idea of your own? Make sure to read Six Tips to Launch a Robotics Startup in 2017.
Which robotics startups caught your eye in 2016? What sectors do you think will dominate this year? Have you got an idea which you think would make a great startup (and don't want to keep it a secret)? Tell us in the comments below or join the discussion on LinkedIn, Twitter, Facebook or the DoF professional robotics community.