Some Industrial Robot Manufacturers Offer Force Control Packages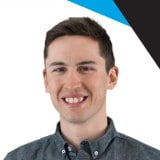 Robotic applications are constantly evolving. A whole new kind of process was developed with the introduction of end of arm force/torque sensors. These sensors can detect the forces and torques applied at the robot tool. There are a lot of different applications that could be improved with this kind of device. Either in labs or in manufacturing processes, these devices execute very distinct applications. Most of the time, the FT sensors are an addition to the ones included on the robot. Sometimes the process looks like this: you buy a robot, you buy a sensor and a tool, you try to fit everything together and... hope it will work. To remove these uncertainties, robot manufacturers have started putting together force torque control packages that are designed to fit directly on the robot wrist. Here is a short list of some robot manufacturers that already make these packages.
1. Fanuc
Fanuc
offers two different ways to use a force torque sensor. First, there is the fixture mounted or remote method, this consist of an external device that feels the force and torque as applied on the object. The second method, that can be seen as a classic method, is to have the force torque sensor attached to the robot flange (A.K.A flange-mounted).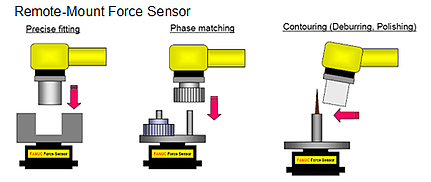 These two different methods are designed for the same applications, but each have their particular uses. In fact, the remote force torque sensor can work with a bigger part or a more complex assembly that is greater than what a single robot arm can handle. This allows for an even wider range of applications. All the forces and torques can be monitored in real time on the teach pendant of the robot. To learn more about this application visit their website. Notice that the picture above is a representation of a remote force torque sensor and the video below shows a classic deburring operation using a force torque sensor at the robot flange.
Force sensing and robotic vision techniques have been introduced into industry as an added enhancement to the proven effectiveness of robots in manufacturing. - Fanuc Robotics
2. ABB
So, for another brand, the ABB FT sensors are designed mainly for assembly operations, but can also be put to work with finishing operations. They can measure the 6 different components of force and torque. The package includes an adapter plate and a communication cable to get the right fit for the robot. The software is also provided to facilitate the integration of the FT sensor with the robotic cell.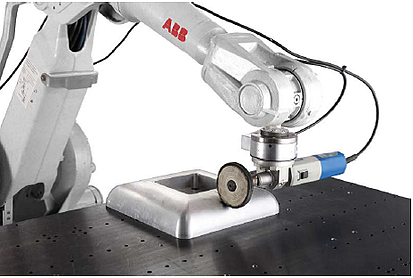 ABB offers 3 different sensors that are all designed to fit either on the robot flange or to be remotely fixed. So you can buy an ABB robot and add an FT sensor option to fit it perfectly. They provide a short list of sensors that fit on their robots. The advantage of using a ABB sensor on a ABB robot is that the fit is done with more ease than with other brands. The software, hardware and integration is easier than with another random brand. Click here to have more information on their force control options.
3. KUKA
The exact same principles exist with KUKA. They also provide complete kits to fit a 6-axis FT sensor on their robots. As with the other robot manufacturers, they also provide software with their installation kits to facilitate the integration. Their software can integrate several different devices and manage all of them to have a complete automated robotic cell that includes the sense of vision and touch.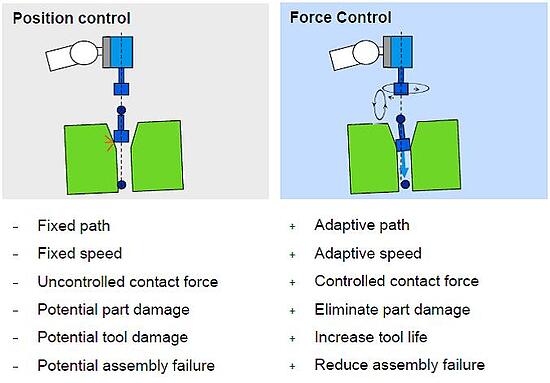 These robot manufacturers offer force torque sensors designed for their own robots, obviously, and this means that it is often quite tough to fit them smoothly on other robot brands. So, if your favorite robot manufacturer does not offer an FT package, you may want to look at other brands, such as Robotiq or ATI. These manufacturers can offer different technologies, like digital signaling or different dimensions for their FT sensors. You may want to look at maximum force availability, accuracy and payload in your search for a robotic sensor. If you want to learn more about our very own sensor follow the links below.
Related Articles:
Most Popular Uses for Force Torque Sensor in Industry
Most Popular Uses for Force Torque Sensor in Research