Robotiq's Gripper URCap Now Supports Multiple Grippers on the Same Arm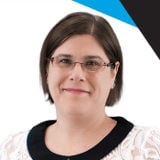 by
Karine Simard
. Last updated on Mar 15, 2017 5:01 AM
Posted on Mar 15, 2017 5:00 AM. 2 min read time
Our popular Gripper URCap for Universal Robots is getting a serious upgrade, just in time for Automate 2017 in Chicago. The new software now allows using several Grippers on the same UR arm.
With the Multi-Gripper URCap feature, manufacturers can optimize their processes further and reduce cycle times - allowing them to increase productivity on their work floor without adding new machines or work shifts.
"This is a useful feature to optimize cycle time, especially for machine tending tasks, where the robot can pick up the machined part from the CNC and deposit the blank part in one movement," says Nicolas Lauzier, Director of R&D for Robotiq.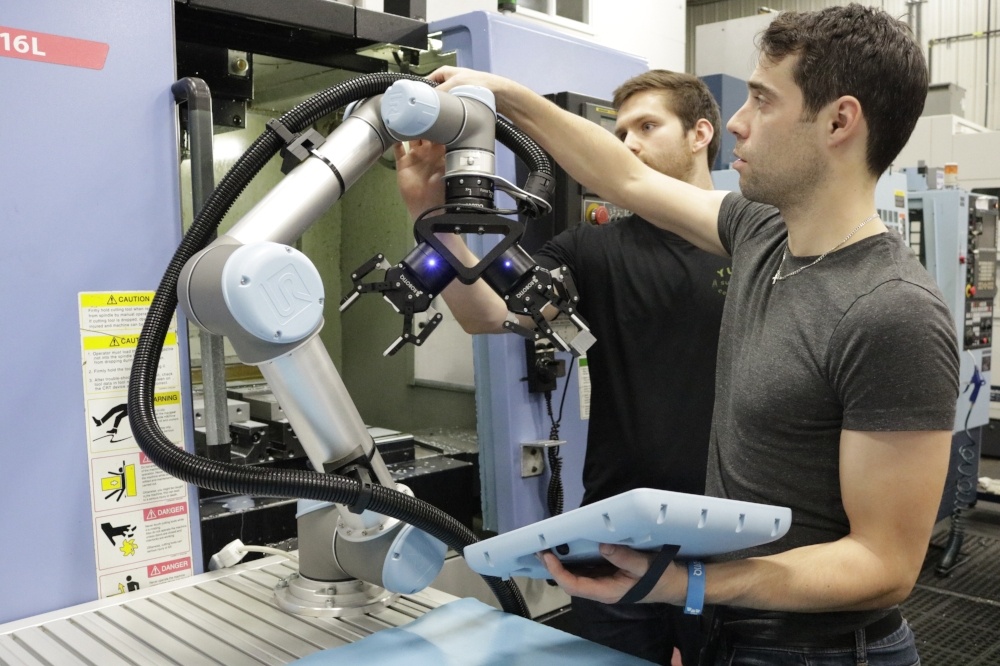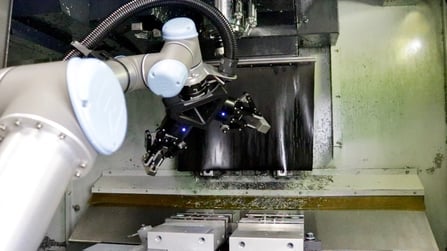 With the new version of the Gripper URCap, our customers can use multiple Grippers on the same UR arm, and configure them right from the graphical interface. No need to write code or use scripts.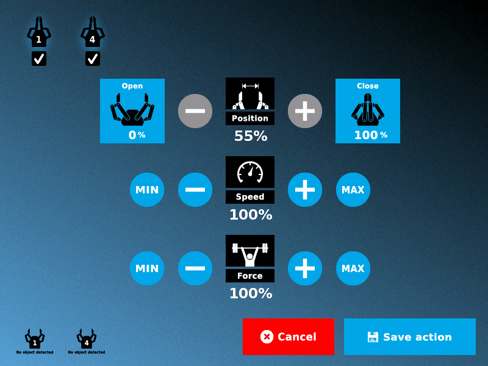 "This feature is useful for maximizing the utilisation of the machine you're feeding with the robot, whether it's a CNC, an electronic testing machine, or any other type of machine." explains Samuel Bouchard, CEO of Robotiq. "With the Multi-Gripper URCap feature, manufacturers get more production out of their machine, and their automation engineer can program it in a breeze."
See how Continental is using the Multi-Gripper URCap feature for testing electronic boards:
Read all the technical details on DoF, and download the new Gripper URCap version on our support website.
If you're planning to go to Automate in April, stop by booth 1053 and check out our live demo! Set up a meeting with your channel sales manager now.