Mohamed Bin Zayed International Robotics Challenge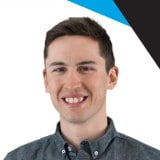 In the past few years we have seen a lot of evolution in robotics due to the different challenges and prizes that have been established. In fact, challenges such as the DRC (DARPA Robotics Challenge) is very stimulating for research teams and pushes them to innovate, bringing new features to their robots and encouraging them to perform at their best. And let's not forget that some competitions have big prize money that can help a research lab with funding its whole research budget (which can also be a good source of motivation). Now another robotics contest will add to the excitement: The Mohamed Bin Zayed International Robotics Challenge.
What the Hell is this?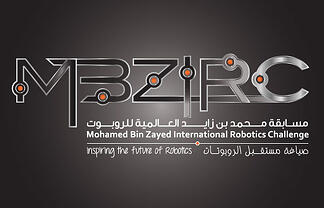 What can surprise us from Dubai? Well, actually nothing. With their enormous architectural and engineering projects they have had the spotlights on their projects for a couple of years now. Most of the time ''civil engineering'' projects (tall buildings, endless bridges, artificial islands, etc.) now they want to add a new set of innovations to their engineering feats; Robots.
Held by the Prince of Abu Dhabi: Mohamed Bin Zayed, the challenge is intended to be a prestigious, top end, international robotics competition, to be held every two years with total prizes of 5 Million USD.
''Robotics has the potential to have an impact that is as transformative as the internet, with robotics technology poised to fuel a broad range of next-generation products and applications in a diverse array of fields. Robotic competitions in the past few decades have been a catalyst that has accelerated the rate of technological advancements in the field of robotics and autonomous systems.'' - Source MBZIRC website.
The Challenge
The first competition will be based on a ground and aerial robotics challenge in a disaster/rescue context, where networked unmanned aerial vehicles (UAVs) and unmanned ground vehicles (UGVs) will collaborate in an outdoor field to autonomously locate, track and manipulate moving targets.
The challenge will involve:
Autonomous navigation in a dynamic environment
Collaboration between a group of robots (UAVs and UGVs)
Physical interactions with the environment.
A complete set of MBZIRC Challenge rules and regulations will be released with the call for proposals in May 2015.
Important Dates:
May 2015: Call for proposals

September 2015: Proposal submissions
November 2015: Participant selection
November 2016: The Challenge


It is still too soon to know who is going to participate in this challenge. Winners from other contests? Are there going to be regulations to eliminate people from other competitions from participating in this contest? Who knows? But honestly it is a very stimulating idea and context. Hopefully a lot of teams around the world will be able to demonstrate their talent in this contest. Keep your eyes peeled to see what this challenge will bring to the robotic world. In the mean time look at the different research projects that have been done with our 3-Finger Adaptive Gripper.