How to Prevent These Common Automated Screwdriving Failures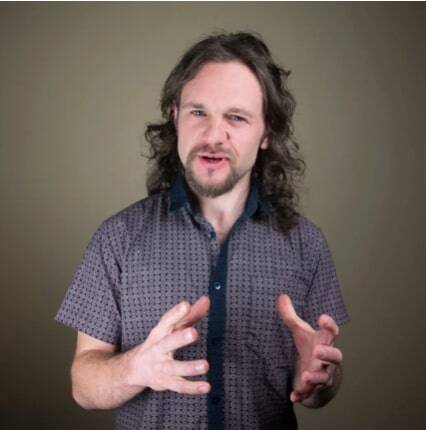 by
Alex Owen-Hill
. Last updated on Sep 20, 2022 3:23 PM
Posted on Sep 02, 2022 11:15 AM. 5 min read time
Automated screwdriving can bring significant benefits to your manufacturing process. But only if you avoid the common failures that could get in your way.
As screwdriving automation becomes more prevalent in manufacturing, it's helpful to understand the challenges you might encounter. When you are prepared for these, you can set yourself up to overcome them if they occur. They are often very simple to rectify.
With a little of knowledge and preparation, automated screwdriving can be a reliable and efficient way to produce your products.
Here are some of the most common reasons automated screwdriving fails and how you can avoid them negatively affecting you.
Why use automated screwdriving?
There are many good reasons to consider using automated robotic screwdriving. Compared to manual screwdriving, a robotic system can improve the accuracy, consistency, and quality of your screwdriving operations.
Robotic screwdriving can also be more flexible and easier to use than most conventional screwdriving automation.
However, automated screwdriving is not without its challenges.
Challenges that can affect any automated screwdriving solution include driving screws in tight spots, compatibility of screws, and finding enough space for the screwdriving operations.
Despite the challenges, automated screwdriving is a technology with lots of potential for manufacturers. When you know about the potential failures, you can avoid the challenges.
7 Common reasons that screwdriving automation fails
There are several potential points of failure when you are automating your screwdriving with a robot or other form of automation.
Here are 7 common reasons that screwdriving automation can fail:
1. Improperly prepared workpieces and screws
When you are using automated screwdriving systems, it's critical that your workpiece and screws are properly prepared. This means ensuring that screws are the correct type and size for the job, and that your robot solution supports those screws.
A screw feeder is a core component for ensuring that screws are presented properly.
2. Selecting the incorrect automation solution for the job
There are many automation solutions on the market for screwdriving. The key is to find the right one for your specific needs.
Collaborative robot screwdriving solutions are very flexible so can you can apply them to a wider range of screwdriving tasks than other solutions.
3. Insufficient monitoring and analytics
If you want to get the most from your robot, it's a great idea to track its operation and use analytics. This helps you assess how well the robot is actually performing and where you could improve.
A tool like [Insights][RQINSIGHTS] can help you gather continuous data from your robot.
4. Lack of a failure detection system
If you want to avoid failure, it's a good idea to have a system to detect when failures occur. Without a failure detection system, your robot is essentially operating in the dark.
With the Robotiq Screwdriving Solution, for example, the robot automatically detects when the screw has fallen. It then picks up a new screw from the screw feeder, without you having to stop the program as you might with other solutions.
5. Using an overly complicated solution
Some automated screwdriving solutions are extremely complex. They require custom-built automation components and extensive integration, which can lead to failures.
You should look for the simplest solution you can find. A cobot application kit is often the best balance between performance and simplicity.
6. Not leaning on your solutions provider
People often try to do everything on their own or they rely entirely on their automation integrator to build and maintain the automated screwdriving solution.
Use the skills and knowledge of your solutions provider. For example, at Robotiq we have a dedicated service to help our customers, even if you purchase a solution from another provider.
7. Ignoring best practices and training
There are best practices that you should follow when setting up your collaborative robot solution.
For example, our eLearning site has a course with all the best practices for setting up your robot screwdriving solution.
How to prevent these failures in your screwdriving
How can you avoid the detrimental effects of these common screwdriving failures?
A large part of the solution is planning. When you are aware of the potential problems and you prepare for them, you will usually find your own solutions relatively easily.
Some ways to prevent specific failures include:
Preparing your workpieces and screws effectively.

Monitoring the robot during operation, particularly during the weeks immediately following deployment.

Having a failure detection system, such as the one integrated in the Robotiq Screwdriving Solution

Using an integrated application kit from a provider that offers excellent support.
The overall best way to prevent screwdriving failures is to educate yourself on how to automate effectively. And lean into your supplier if you have any questions or uncertainties.
The benefits of avoiding screwdriving failures
Why take upfront steps to avoid potential failures in your automated screwdriving?
Couldn't you just wait for failures to occur and solve them reactively?
The benefit of being proactive with in your screwdriving automation is that generate a higher degree of performance and reliability in your robotic solution from the start.
It's likely that you want to gain the biggest return on investment as quickly as possible with your new robotic investment. To achieve this, it helps to be proactive.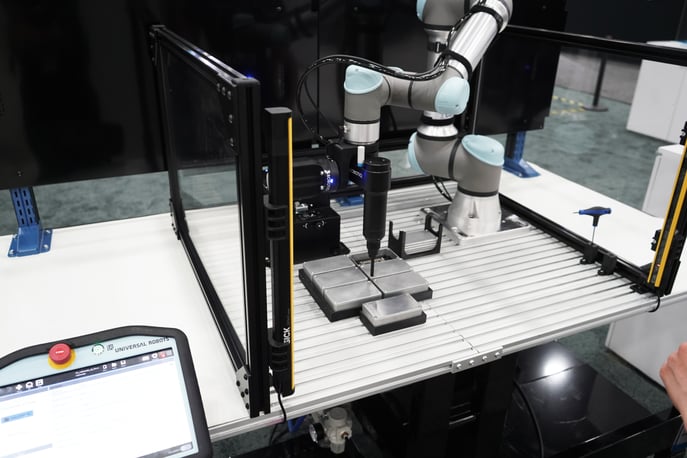 Never worry about automated screwdriving failures again
Is there a quick and easy way to avoid most of the common failures that occur with robotic screwdriving automation? Yes!
When you use an integrated application kit for screwdriving – such as the Robotiq Screwdriving Solution – most of the common sticking points have already been solved for you.
As everything is included in a single package, it's easier for you to deploy the robot into your production line.
If you're looking for a reliable and efficient robotic screwdriving solution, check out our product page.
What challenges have you encountered with screwdriving operations? Tell us in the comments below or join the discussion on LinkedIn, Twitter, Facebook, or the DoF professional robotics community.