Flexible Electric Grippers in Industry: Success Scenarios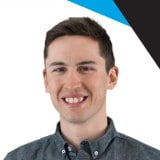 If you follow our blog you have probably recognized a trend in our blog posts. We often talk about flexibility. In fact, we since we find this such an important aspect of adaptive grippers we put a lot of emphasis on showing people what are the advantages of having flexibility in manufacturing. More precisely flexible grippers. These grippers are not meant for all types of applications, however they can be leveraged to open new applications requiring flexibility. This article is about some of the applications that could benefit from using flexible grippers.
Flexible/Flexibility
The term flexible in the manufacturing world is applied to something that is responsive to change, i.e. adaptable. In industrial markets a flexible tool is a tool that can be adapted quickly to different situations. If we are looking at the difference between 2 types of robots. A 3-axis robot might be able to do a job really well, however if you add a certain part that has a special feature in it and a fourth or fifth axis are needed... your stuck, since your tool can not be adapted to your process. If you were using a 6-axis robot to do this same job, you would have been able to process the new part with the tool you were already using. This is basically what flexibility means, having the possibilities to do different processes with the same tool.

Applications
Here are a couple of applications that benefit from the use of an adaptive gripper to get positive results.
Variable Shapes and Sizes
Production that has a mix of big and small parts with the same geometry. The best example I can come up with is a robotic machine tending operation. The robot feeds the machine with a certain type of part that has a given diameter. During the same day, the production team decide to switch to another part for whatever good reason. Well if the same gripper can be used for these two different parts, this is flexibility and there is no need to use a tool changer that will increase the cycle time of your robot. A simple gripper such as the 2-Finger Adaptive Gripper-85 can work really well paired with a Universal robot to do machine tending operations.
A side note: the part that is entering the machine (raw part) and the part that is exiting it (the machined part) are often not the same, since machining operations have been made on them. To be able to grasp the part in and out, you need to have a tool that can adapt to different geometries.
Variable shapes might also do better with a flexible gripper. Tapered, round, square, uneven parts can be grasped because of the adaptability of the fingers on the part. A linear gripper with a customize jaw can usually take just a very specific type of part. With an adaptive gripper such as the 3-Finger Adaptive Gripper, 4 different fingering positions can be manifested with the same gripper. The following video gives you an idea of what kinds of mixed shapes can be manipulated with an Adaptive Gripper.
Frequent Changeovers
SME's most of the time are required to work on several different products on the same assembly line and cannot afford to have distinct assembly lines. Most of them have limited space in their workshops or have a limited number of employees and the same workers can produce all the required parts. This a classic case where an Adaptive Gripper can help. In fact, in small batch assembly lines, the Adaptive Gripper can be configured in a few seconds to be able to start a new production with new parts. Because the Gripper can adapt to different shapes, it can assemble a product with different parts in it.
Since the Gripper parameters are easy to configure, a new production can be set up in a few clicks. Take a look at the specifications that make this Gripper so versatile.
How to use Object Detection with Robotiq's Adaptive Grippers
How Does the Robotiq Self-Locking System Work
Fragile Parts
Fragile parts offer yet another set of challenges. In fact, in the production of electronic devices, parts are getting thinner and thinner. For this kind of production you need to have a gripper that is not going to crush your parts if it is not oriented correctly. All the Robotiq Grippers are force limited, which means that you can set the force you want to apply to the part. Combining this specification with the adjustable stoke and you can manipulate really thin and fragile parts without damaging them. To have a better idea of what I am talking about you can watch the video of a Yaskawa/Motoman robot paired with two Robotiq Grippers that are handling eggs.
Some may ask what is flexible about fragile parts? The answer is actually, nothing, but... being able to grasp parts weighing up to 4 kg (2-Finger Adaptive Gripper - 85), as well as grasping small delicate electronic chips; this is pretty much the widest range you can manipulate with the same gripper and this is pretty flexible.
I hope this article has shown you some reasons why flexible robot grippers are important for your production line. This is a very useful device to have in your robotic cell, since you don't know what is going to happen in the future with your production. Are there going to be more manufacturing steps that will require more flexibility??? Who knows? So when you are choosing a gripper make sure to make a flexible decision and as I always say, make sure the gripper fits your application(s) today and in the foreseeable future.