Industrial Robots Needed in Electronics Manufacturing - Apply Here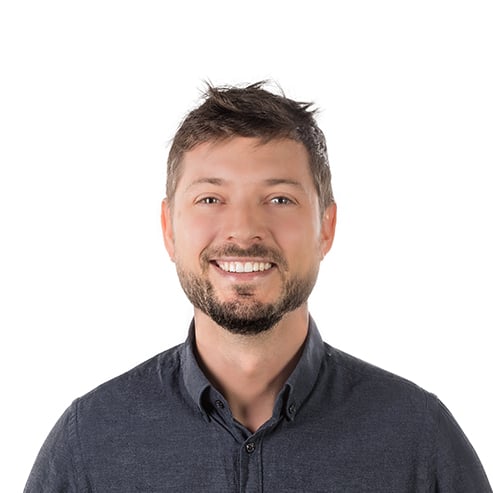 by
Samuel Bouchard
. Last updated on May 05, 2016 4:26 PM
Posted on Feb 11, 2014 9:16 AM. 4 min read time
At the Robotics Industry Forum held in Orlando recently, John Dulchinos, Vice President, of Global Automation for Jabil Circuit gave a talk on "Automation Opportunities in Electronics Manufacturing" which I found very enlightening and positive for the long term growth of industrial robotics.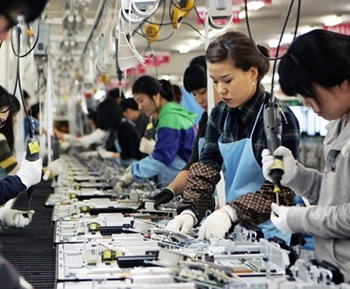 During his presentation, Mr. Dulchinos highlighted the fact that cheap labor has always been a very important element of manufacturing, but that recently we are starting to reach the end of low cost labor, even in the traditional low cost labor markets like China. His idea is that demographics and technology will finally make cheap labor costs irrelevant and he backed this idea up with facts projecting the demographics of the US and China in particular. Based on demographics he estimates that the ratio of worker to retiree will be gradually equalizing over the next 40 years. So that in industrialized countries, as well as in developing countries like China, you'll have fewer people available to work. This of course means great opportunities for industrial robotics. It also means that factory sites will no longer be located where the cheapest workforce is available, but rather close to the consumer and the people that design the products being manufactured.
Why Robotics Is Not Used in Many Manufacturing Industries Such as Electronics
He then went on to explain why electronic assembly does not use more industrial robots today, listing five different factors:
Robot solutions are expensive - While robot costs are going down all the time, the custom integration, programming and tooling can make them expensive.

Robots lack reusability - Because they are custom made, you need the payback or ROI to be on the project they were built for generally within a short period of time. On the contrary to other machines that can be repurposed to other projects and amortized over longer periods of time.

Short product life cycle - The previous points are aggravated by the fact that in the world of electronics, products can have a very short life cycle, even down to a single shopping season.

Low direct labor costs - In the end, it is still possible to find labor with wages low enough to do an equivalent robotic job.

Factories are not ready to absorb complex automation systems - The current state of robots necessitates too much know-how and resources to deploy and operate.
If you take the first four points above together, it basically means that it is very difficult to justify the return on investment for robots in electronic contract manufacturing today and the last point is more a question of execution.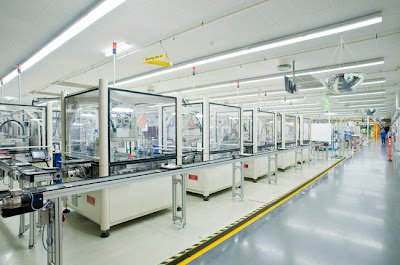 Mr. Dulchinos then went on to describe the different levels of automation;
The robot is fed by a human operator to do a simple operation
The robot can do a single operation on its own
Robot cells can do multiple operations
Integrated sub-assembly

The robot cells are linked together to assemble various components

Complete assembly
The robots are fully integrated and can make the complete product on its own,
Saying that the next few years will mainly see the implementation of semi-autonomous and single process types of automation and that for electronic assembly to use more automation, five things will need to happen.
5 Things that Need to Happen in Robotics to See the Integration of Robotics in All Manufacturing Industries
You will need low cost interchangeable robots - Because of the short product life cycles, aggressive production ramp up and high production rates, you need to be able to use robots and humans interchangeably.

Robots will have to be integrated into the present environment - The robots must be able to be implemented and supported by the existing infrastructure.

80% of the robots will need to be reusable - The types of robots needed in manufacturing have to be reusable on several applications so their cost can be amortized over a longer period of time. So the flexibility of the industrial robot arms and robot end effectors are crucial here.

Cosmetic inspection applications will need to be found - Because 25% of the labor in this industry is used to inspect the product. Significant productivity gains could be achieved by having simple cosmetic inspection solutions.

Flexible feeding solutions will have to be implemented – Because believe it or not, unstructured presentation of parts still represents an important barrier to using more robots in various industries, including electronics manufacturing. Click on the following link to learn more about bin picking technologies.
This is precisely why agile automation is the focus for Robotiq, because we agree that agile automation is the solution to integrating robots into manufacturing. Agile automation will help overcome these production problems and set up companies that will be prepared for manufacturing in the future.