Industrial Robot Communication Protocols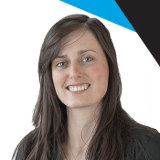 by
Catherine Bernier
. Last updated on Jan 29, 2015 10:56 AM
Posted on Jul 09, 2013 11:18 AM. 3 min read time
Communication protocols have always been a big challenge for the robotic industry. Protocols are used to exchange data between two devices. In industrial applications, they are often used to allow a computer to communicate with a robot or an end effector. In order to be able to communicate, the two devices need to understand the selected protocol.
Many companies have tried to develop their own protocol over the years. This has resulted in the creation of a lot of different protocols and it can get messy when trying to integrate two components from different companies.
7 Layers of Communication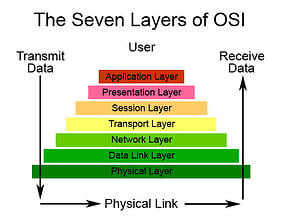 Each protocol contains 7 layers :
Physical Layer

Data Link Layer

Network Layer

Transport Layer

Session Layer

Presentation Layer

Application Layer
With many possibilities in each layer, thousands of combinations are possible.
Also, it is sometimes hard to distinguish two different protocols because there are a lot of misused terms. For example, EtherNet/IP means a specific protocol, but EtherNet is also a physical component that can be used for many other protocols. So people are sometimes asking for EtherNet, but they don't really mean EtherNet/IP.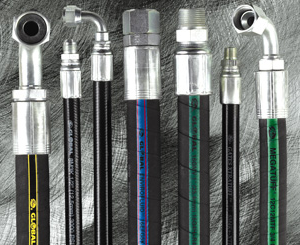 We published an interesting article about this difference : What Are The Differences Between Ethernet and Ethernet/IP ?
We, at Robotiq, work with many different communication protocols for our end effectors. We offer :
EtherNet /IP (as standard)

Modbus-TCP

DeviceNet

CANOpen

EtherCAT

Modbus-RTU
However, robot manufacturers have various communication protocols and finding the best fit for an integration with our products can be a sensitive task. This is why we decided to provide you with a Cheat Sheet for Industrial Robot Communication Protocols. We have gathered information from about 18 major robot manufacturers and over 10 communication protocols. Moreover, on this sheet, you will find the best Robotiq fit for each company. This is a useful tool that allows customers to start looking for a good fit between their robot and our end effectors. However, you can always ask a Robotiq representative to confirm the compatibility.