Robotics Industry Forum 2012: 10 interesting things that I've learned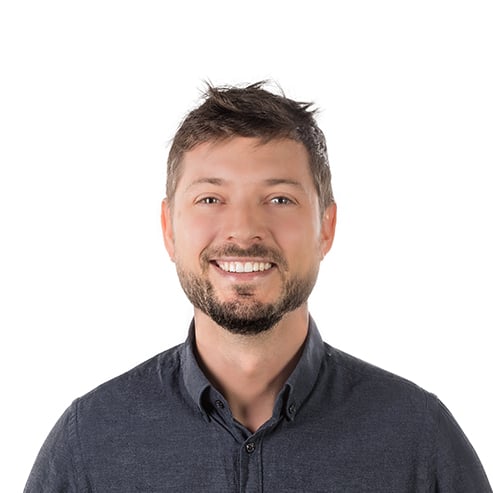 by
Samuel Bouchard
. Last updated on May 06, 2016 11:55 AM
Posted on Jan 20, 2012 11:03 PM. 4 min read time

I'm just back from a quick trip to Orlando where the decision makers of the North American robotics industry gathered under the umbrella of the Robotic Industries Association (RIA). Here are 10 facts that I found particularly interesting among all the keynotes, presentations and discussions heard at the 2012 Robotics Industry Forum.
1. GM wants ROS Industrial in their assembly plants
Who said that: Dana K. Komin, Director, Global Automation Strategy & Execution at GM
Well, she wants ROS Industrial or any other robotic system that offer the features to automate what is not automated yet in their plants. After Shaun Edwards' (SwRI) presentation on the integration of ROS on industrial robots, Dana said that she needs some capabilities of ROS to get robots out of the body shop and onto the assembly line. One example is the sensor fusion for flexible manipulation in unstructured settings. This is pretty much aligned with a presentation from another GM robotics staff that I've discussed not so long ago.
2. Frito Lay wants to program their robots with an iPad
Who said that: Terrence Southern, Senior Supply Chain Engineer at Frito Lay
Terrence brought up an interesting point: that the new employees entering the workforce grew up with computers and they see how they should interact with automation in a different way. Terrence, as like a lot (if not all) of robot end-users, really wants robot interfaces to become more user friendly in order to reduce the barrier for non-technical staff to use them.
3. Robots DO create jobs
Who said that: Mike Wilson, British Automation and Robotic Association
This did not surprise the robotic folks listening to the talk, but everybody was glad to finally see serious numbers that prove this important statement. In fact, a recent study from the International Federation of Robotics indicates that every industrial robot that is installed will create 1 or 2 jobs.
4. Robotics Industry Association is rolling out its Certified Integrator Program
Who said that: Scot Lindeman from JR Automation and Jeff Burstein, president at A3
This program was asked from different levels of the robotics industry value chain, mainly:
End users wanting to understand more clearly the capabilities of potential supliers.
Integrators wanting to increase the profesionalism of their industry and become able to benchmark themselves.


5. There are 300,000 people working in the robotics industry worldwide
Who said that: Mike Wilson, British Automation and Robotic Association
This is one of the factors related to robots create jobs. Expect this number to grow dramatically in the coming years.
6. US corporations and banks are currently sitting on as much money as the value of the Canadian GDP
Who said that: Alan Beaulieu, Institute for Trend Research
What this means is that there is a lot of money available to push forward the economy. This is one of the various indicators that Beaulieu considers in coming up with the following statement.
7. 2012 will be another good year for industrial robotics
Who said that: Alan Beaulieu, Institute for Trend Research
Don't have to tell you that it sounded like music to everybody's ears in the room.
8. Germany has 1.7 x more robots per worker than the US, 1.5 x higher labour cost and will expect an even steeper decline in its active workforce in the coming years
Who said that: Mike Wilson, British Automation and Robotic Association
No wonder the country is and will remain one of the hottest place for robotics in the world.
9. For the first time in its history, the new Chair of RIA comes from a robotic component provider
Who said that: Jeff Burnstein, president of RIA
While introducing Catherine Morris from ATI Industrial Automation, they make tool changers and force-torque sensors among other things. Catherine is also the first women to occupy this position.
10. Automate 2013 will focus on first time users of robots
Who said that: Tim DeRosett, Director of marketing, Motoman Robotics
Tim is on the show commitee that is preparing the next Automate Show, to be held in January 2013. I think it's a good angle considering that 90% of the potential users have not adopted robotics for manufacturing...
Overall, the vibes were very positive at the event. It confirmed that our mission at Robotiq of making robotic peripherals to enable the use of robots in high-mix applications is well aligned with where the end-users want to see this industry going. Want to know more about the different points shown above? Write a comment below and stay tuned to this blog as we'll discuss some of these topics in more depth in the coming weeks.