Universal Gripper Tooling for Pre-Engineered Robotic Cells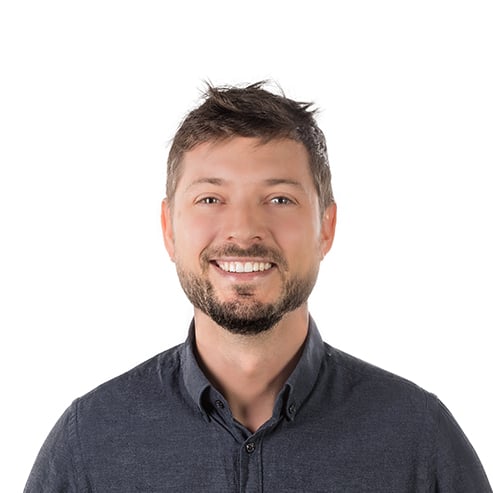 by
Samuel Bouchard
. Last updated on May 06, 2016 11:54 AM
Posted on Apr 05, 2011 2:57 AM. 1 min read time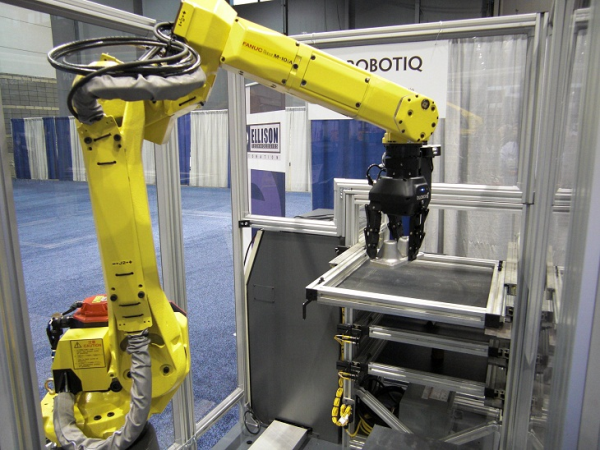 Many integrators tend to standardize building blocks that they can reuse from one project to another. Some of them even turn these technologies into standard cells that they sell almost as a product rather than a service.
One example of this kind of approach is the Lean Cell from Ellison Automation Technologies. The goal of this pre-engineered robotic cell is to feed parts to a machine automatically. At Automate 2011, Ellison displayed their Lean Cell with the Robotiq Adaptive Gripper as the EOAT. You can watch the video below:
If you cannot see the video please click here.
This cell design is intended to be used as universally as possible and most of it can be reused from one project to the next. The key reasons for utilizing the Adaptive Gripper in pre-engineered cells are explained below.
Reduce Robot Tooling Design Time
Using the Robotiq Gripper, engineers can program an off-the-shelf gripper instead of designing and building custom grippers and tools for different families of parts. This time reduction directly translates to a cost reduction that can be passed on to customers, making the integrator more competitive.
Add Flexibility to the Robotic Cell
A manufacturer's nightmare is to invest heavy capital expenditure on hardware that will be outdated in two years. The market evolves rapidly and manufacturers must adapt their product to market demands - manufacturing processes must follow. By implementing hardware with application flexiblity, manufacturers can future-proof their purchase decisions.
Reduce Cycle Time Compared to Using a Tool Changer
If the robotized machine's goal during tending is to increase throughput, cycle time is an important variable to minimize. By having a gripper that can change configuration quickly between two different parts, you avoid non-value-adding trajectories when the robot goes to the tool changing station. This can also make a cell more compact.
Reduce Setup Time
Between two batches of different parts, Robotiq's Gripper can be reconfigured on the fly instead of having to retool the robot. When a new part is introduced, again the gripper is just reprogrammed instead of having to design a new tool.