5 Ways Robotics is Changing the Manufacturing Industry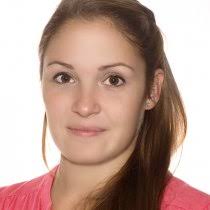 by
Ashley Lipman
. Last updated on Nov 15, 2018 8:15 AM
Posted on Nov 15, 2018 7:00 AM. 4 min read time
The advancement of robotics is something that's affecting almost every industry, with manufacturing at the fore. When we incorporate robotics into manufacturing processes and factory operation, we could see an improvement in output. This is the result of better efficiency and leads to an increase in revenue.
Robotics has certainly helped the manufacturing industry carry out several automation processes. One of the most famous examples is that of Ford, which has thousands of robots operating within their assembly lines today.
If you're wondering about the many other ways in which robotics is transforming the manufacturing industry, there's a lot to explore!
Let's look at the five ways robotics is evolving the manufacturing industry.
A robot vacuum cleaner
1. Handling raw material
A manufacturing company could be dealing with the handling of hazardous, chemical materials. This could obviously put workers at risk, increasing the dangers of losing valuable human lives and opening up the possibility of lawsuits. This is where robotics steps in, filling in the roles that are just too risky for a human.
Robots can easily handle dangerous chemicals, radioactive substances, and several other elements without the danger that humans face. With robotics, you can enter programs to ensure precise handling without any mishaps due to human error. Even if the worst happens, you'll be facing a mechanical repair instead of death or serious injury.
Robots can also prevent the damage of products stored in warehouses. That's because they're less likely to mishandle equipment provided they're programmed correctly. Mishandling by human workers has cost employers and factory owners a pretty penny in the past. With robotics, such costs are likely to go way down.
2. Contributing to 24/7 manufacturing operations
The introduction of robotics also means that operations can go on for a longer time, all day if need be. With the population booming in most parts of the world, the demand for products is only going to go up. To provide supplies for this demand, factories and manufacturing plants have looked towards robotics for enhancing their output capacity and manufacturing time.
While a human workforce is subject to exhaustion, overwork, lack of motivation, and union laws, robots don't have any of these issues. When a human becomes overworked, the quality of their work is compromised. This could put them and others in dangerous situations as well as causing financial loss to a manufacturing company.
On the other hand, robots can easily operate around the clock, provided they get the required maintenance. Fatigue wouldn't affect them unless a machine needs to be cooled down for an hour or so. Of course, it's best if humans are still present in a supervisory capacity so they can be sure there's no malfunctioning.
3. Creating jobs
Workers in the manufacturing industry are often not too excited by the prospect of robotics transforming their field of work. The main reason behind this wariness is the fact that machines and robots have taken over numerous workers' jobs in the past. These include monotonous tasks at the assembly line, precise handling of parts, and accurate operations.
However, it's also important that we look on the other side of the job aspect within the manufacturing sector. Robotics may have taken over some jobs, but these would otherwise have gone offshore instead of being assigned to workers in developed countries. The home countries for the robotics manufacturing, though, get the jobs that are actually created by robotics, such as monitoring, supervising, and manual repairs.
In fact, robots serve to free up workers who can then develop and maximize skills of their interest. That way, they can also develop their skill in areas where companies require manual labor the most. There's another advantage: workers in developed areas don't have to remain stuck in underpaid, unskilled labor-intensive jobs. The presence of robots will help them be freed up to move towards more managerial positions or anything else if it strikes their fancy.
4. Increasing capacity
The output capacity of the manufacturing industry is said to increase due to the introduction of robotics because robots will help clean spaces, save on all kinds of utilities, and can generate a satisfactory return on investment (ROI) in two years' time. Check out the Lean Robotics ROI Calculator to find out how long it would take you to pay back your robotic investment.
Robotics has also helped domestic companies compete with the cheaper offshore companies by reducing the former's costs. Robots will also improve the manufacturing output and enhance the safety in manufacturing sites. All of this comes together to lower overall costs, enhance quality, and thus, increase the profit margin for local companies. Using robotics is thus a way of enhancing the economy for the manufacturing industry as a whole.
5. Enhancing collaboration
When it comes to the manufacturing industry, the aspect of collaboration is a highly important one. The manufacturing sector regularly has to collaborate with construction companies, retail companies, and several others. Again, the advancements in robotics can greatly help in revolutionizing the collaboration techniques used with people and other systems. For instance, robots that are equipped with tracking sensors can detect motion and hence collaborate with people. They can even work in isolation from people in places like warehouses.
Prototyping in the manufacturing industry needs a high level of precision and quality. Getting the robotics aspect into the mix will ensure that you achieve these goals to their maximum possibility. Rapid tooling, prototype and low volume injection molding services China by 3ERP are all made possible in some way through the advancement of robotics. This is because the use of robots has made the development and production of many machines and products much safer, more reliable, and more uniform to boot. It has also enhanced the repeatability of manufacturing processes, which is essential in such projects.
Eventually, the manufacturing process will become more data-driven, giving robotics yet more space to advance. When this happens, we can expect an even higher productivity, output capacity, and smooth processes in every way. For collaboration, though, there might be a few more steps required before robots can completely assimilate into a manufacturing environment.