3 Trends in Robotics That Are Changing Manufacturing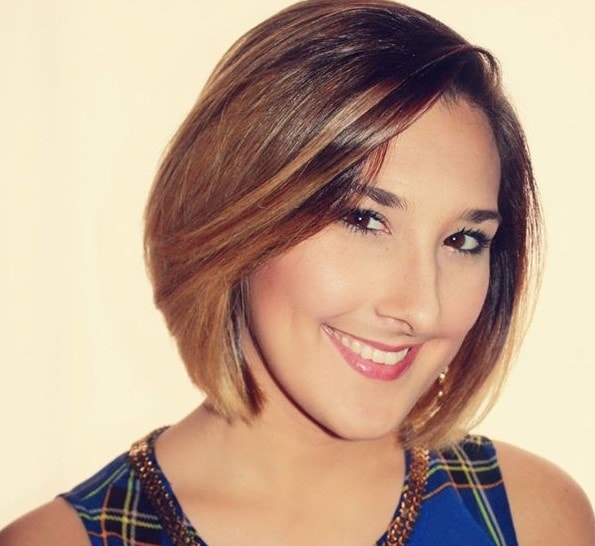 Robotics is a field that is growing and evolving at an exponential rate. The year 2016 was a huge one for various fields of robotics, and it's only the beginning of a new industrial revolution coming in 2017 and beyond.
Robots are becoming smarter, more skilled, and highly efficient. All of these things are being improved by three emerging trends that we'll be discussing today. Let's take a look at the coming future of collaboration and the role of robotics in manufacturing.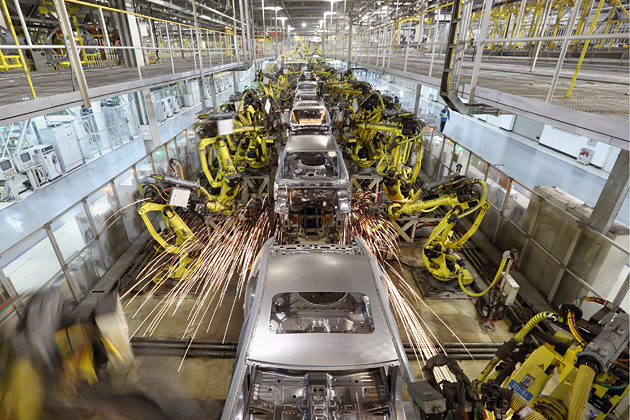 3 Trends That Are Shaping the Evolution of Robotics
For many years, robotics have played a role in the automotive industry as key members of the assembly line. As we move into 2017, the abilities that robotics possess will continue to grow and this will in turn create more and more opportunities for them to be integrated into various forms of manufacturing.
Let's take a look at the biggest trends and what they mean for the future:
1. Collaborative Robotics
Collaborative robotics first emerged onto the market in 2014. Since then, it has become a key player in the automotive and electronics industries. A study done by Innova Research estimates that collaborative robots accounted for 4% of the total industrial robots shipped in 2015.
This market share is expected to rise quickly in the coming years. That being said, these types of robots are not aiming to replace human workers, but instead work together with traditional industrial robots.
Perhaps the most beneficial aspect of collaborative robots, are their flexibility. In modern car manufacturing, these robots work with humans to give them increased productivity in a variety of roles. They are easily built and provide safety features to protect their human counterparts.
Predictions are stating that almost half of the world's jobs could be performed by machines when we reach 2030. Instead of this resulting in displaced workers, collaborative robots can act as assistants to human workers. It is expected they will be able to learn tasks by simply observing humans and then repeating that task over and over. This type of machine learning will ensure that people aren't replaced by machines, but instead their lives are made easier by them.


2. Robotics as a Service
To make robotics and collaborative solutions more accessible, many robotics manufacturers have adopted a "service" policy that offers more accessibility to startups and cost-sensitive industries.
A perfect example is how this model has allowed robotics to penetrate the agriculture industry. Instead of selling farmers extremely expensive robotics, they instead allow the farms to use them in exchange for agreed rates. It could be $/Kg or $/acre, but it allows the robots to be rented as a service, as opposed to purchasing them outright.
Here are some companies that are already making waves in this trend:
Savioke - The latest innovation here is Relay, who is a mobile robot that can deliver items to guests and save both time and money.
Rethink Robotics - The manufacturing robots produced by this company can safely and effectively work alongside humans. They can even mimick and learn from their human counterparts.
Robosoft Services Robots - These robots are known for being the leading option in autonomous transportation of goods.
By lowering the barrier of entry, manufacturers can also get their robotics solutions out in the field quickly and without the amount of testing needed to sell them outright. Field results and customer feedback are gathered quickly in this business model, allowing the manufacturers to feed data into their deep learning algorithms and improve the software powering the robots.


3. China's Robotic Revolution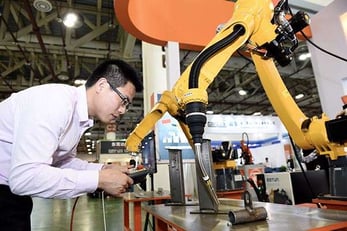 The success of the robotics industry is dependent on the adoption rate and growth of startups who are investing time and capital into the industry. Since 2013, China has been buying more industrial robots each year than any other country.
By the end of 2016, China will overtake Japan as the largest operator of industrial robots as a result of Midea purchasing a majority stake in Kuka Robotics. As the cost of human workers goes up, China is turning its gaze to automation and robotics. It's a nice idea, but it does leave a lot of people out of work.
The problem here is a lack of balance. China has plenty of educated college graduates, but they have trouble finding high-skill jobs, so many of them turn to manufacturing positions, which are now disappearing.
China's predicament is a sign of future decisions that will need to be made in the rest of the developed countries of the world. Is there a balance to be found in collaborative robotics that doesn't eliminate human jobs? Perhaps, but for now, China is investing solely into automated solutions.
Final Thoughts
Robotics in manufacturing come in two distinct forms: collaborative and traditional industrial fenced robotics. They each have their own pros and cons, but the second option leaves room for humans to still have a role in manufacturing.
What do you think of these trends? Do you foresee wholly automated robotics, or will collaborative solutions take control? Let us know in the comments!